Adventures in Skateboarding and Coin Collecting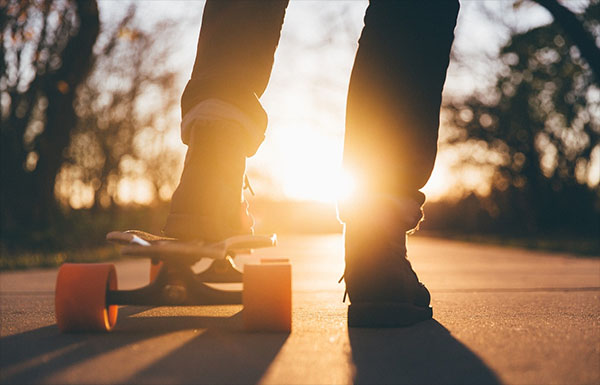 Good morning!
Hope y'all are well over there!
Got my 2nd vaxx shot yesterday and about to close on some pretty important real estate (my cemetery plot – hah!), so feeling pretty good over here ;) We did miss out on what we thought was our dream home this week (beat out the other bidders but had to bail after a pretty scary home inspection!), but outside of that its been a great week to be alive…
If you can believe it, this 41 year old even hit up a skate park for 3 hours the other day!! And didn't break any bones! My boys forced me to take them after we stumbled across it a bit ago, and little did I know how much I'd enjoy it… they had to drag ME away instead of the opposite! 😂
When did us adults get so grown up and forget about stuff like this?! My skills were severely lacking compared to those circling me, but it was nice having confidence in myself as an "old" and not caring what others thought every time I fell… A far cry from how I was 20 years earlier, so getting up in the years does have its advantage! :) We're going back this afternoon and I can't wait.
In other news, Coin Thrill is back!! My old coin collecting blog that's been ignored the past few years! Got two posts out the door this week so technically I'm out of blog retirement ;)
Here they are if you're interested in any way:
A Coin Collection Story — A fun story from a reader on the days of finding silver coins in circulation. Something not too common anymore!
What's This Coin Worth? – A new series I'm starting as I help people sort through their collections and/or random coins they have laying around ;). This is by far the #1 thing I'm asked, and while most times we don't find anything *too*special, every now and then something surprises the pants off us. A couple years back I found a quarter in a friend's collection that ended up selling for over $10,000 (!!!)
So if anyone ever needs help sorting through old coins or currency, be sure to give me a shout! I've helped inventory and liquidate over a dozen collections over the past 7 years, and it's just as enjoyable to me as it's NOT for others ;)
Here's more about my services if you want to pass along to anyone:
J's Inventorying and Liquidation Services
(I ask to get paid in "coins" instead of cash, lol..)
So yeah, busy trying to LIVE over here, but also fully aware (and planning) for it all to come to an end one day too! I told my wife that if I died at that skate park I would have been pretty okay with it…
I could def. think of worse ways to go :)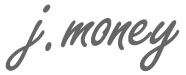 ******
Favorite posts from the week:
Sell Your Hot Dogs at a Loss via Incognito Money Scribe — "Participants in the study were also asked to rate their feelings of life satisfaction. What the study found was that participants who made purchases that most closely matched their personalities were more satisfied with life. What's more, that personality spending-life satisfaction relationship materialized regardless of income, age and gender."
Reflecting on Privilege and Perseverance via Saving Sherpa — "Today I earn a solid six figures, I have no children, I live in Boston, and am 80% of the way towards FI. I'm white, heterosexual, and Christian. A quick look at me today and things might seem so easy for me that you find me to be unrelatable. But you might be surprised…"
Adventure FIRE via Financial Chain Breakers — "The spending money: a separate Adventure Cash Stash. This is an entirely separate investment account, and its sole purpose is to fund whatever splurges we want without regard to any budget."
Not Wanting Something Is As Good As Having It via The Escape Artist — "Desire is a contract that we make to be unhappy until we get what we want. At some point we have to ask ourselves: how much is enough?"
4 Famous Wills in History (And What They Can Teach Canadians About Estate Planning) via Boomer and Echo  — "Dogs who inherited millions, a will that inspired women in Toronto to have as many babies as they could, and why one Canadian wrote their will while eating a Big Mac."
10 Great Money Choices for Every Stage of Life via Bitches Get Riches — "I wish someone had sat me down and compassionately explained that I didn't have to do everything all at once. If you want to stay motivated and make meaningful progress on a goal, it's so much better to focus on just one at a time."
Evidence-Based Doomsday Prepping via My Money Blog — "Plenty of excited newcomers begin by shopping for ballistic vests and night vision goggles; they would be better served by grabbing a fire extinguisher, some bottled water, and then putting the rest of their money in a rainy-day fund."
How to Separate Your Self Worth from Your Professional Life via Tis But a Moment  — "Networking events and any professional circles that value your clout are garbage, so I've made it a point not to ask people what they do for a living. Our jobs are, nine times out of ten, not our true passion… Instead, start to introduce yourself and your friends with other insights – or none at all!"
And lastly, the most surprising thing about humanity according to the Dalai Lama, via The Physician Philosopher:
Man. Because he sacrifices his health in order to make money. Then he sacrifices money to recuperate his health. And then he is so anxious about the future that he does not enjoy the present; the result being that he does not live in the present or the future; he lives as if he is never going to die, and then dies having never really lived.
*******
Blessed weekend 🙏🙏
// For previous newsletters: Archives (below sign-up box)
// To connect further: @Twitter | @Facebook | @Instagram | @LinkedIn