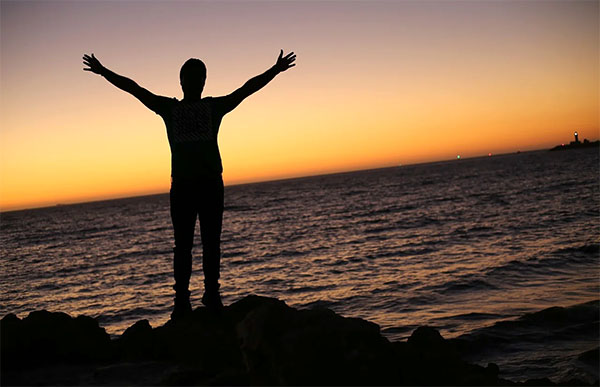 Morning, guys!

So a BIG announcement coming Monday on the blog, but wanted to give you all the heads up here first for being one of my closest online friends :)
And that's that I'll be starting to transition away from Budgets Are Sexy come next week, with an official "retirement" date of June 1st as I move to a new project.
More info and details to come on Monday, but just wanted to make sure you read it here first, and to also let you know that I'll still be around the community and having fun with ya'll, it'll just be at different online homes, as well as keeping this newsletter going here too…
One of the scariest things I'll ever do as I've been blogging there for over *a fourth* of my life!!!, but as novelist Paulo Coelho once said, "If you think adventure is dangerous, try routine. It's lethal!" And I think it's finally time for me to move onto that next phase :)
Mad mad love to all y'all, and in the meantime here are the recent popular articles from the blog lately, as well as other fun gems I found around the web.
Talk to you soon!
******
Popular articles on the blog recently:

We finally did our Wills and Trust!! — Took us 10 years to complete, but at least now I can die in peace and not feel too bad about it!
A *FREE* Legacy Binder on the scene — Not the fanciest for prettiest, but it gets the job done AND is free! And unlike others out there, it's fully customizable as it's literally a Google Doc :)
Walden – The Video Game — Henry David Thoreau didn't see this one coming, haha… But if you've always wanted to know what it's like to live like him, now's your chance.
Side Hustle #80: Pet Waste Removal (aka Pooper Scooper!) — A lucrative side hustle that is apparently "a thing!" Phil who runs CleanYards.co says you can make $60-$80/hr depending on how much you hustle…
An update on Iqbal – Remember our old friend who was suffering tremendously as a gay Muslim trying to navigate his life and finances?! Well three years later I'm proud to report he's much happier and financially stable now!! Way to go, man!
"Friends Who Talk About Money" – A paid opportunity for an upcoming Podcast! — For those of you who'd actually like to GET PAID to talk about money all the time ;) And it's #Quarantined approved too, as you can do it right from the comforts of your own home.
******
Favorite finds from around the web!
Choose Your Financial Vice via Mixed Up Money — "You need to give yourself the freedom to choose which parts of your variable expenses are most important to you… Financial vices are only vices if you don't prepare for them."
Rich People Doing Chores For First Time via NY Post — "I didn't even know where to put the trash. Usually the garbage is collected by my staff and they put it somewhere."
7 Valuable Pennies Worth up to $200,000 Might be in Your Pocket via CNBC —  "Most pennies are worth 1 cent, but to coin collectors, some are worth more than their weight in gold. Earlier this year, an ordinary looking penny made headlines when it was found among the possessions of a man named Don Lutes. The 1943 bronze Lincoln cent attracted nearly 30 bids and sold for $204,000…"
The Greatest Rulers in History Were Frugal via We Want Guac — "Lincoln entered the White House with an estate of $15,000 (which is roughly $460k in today's dollars) and passed away with an estate worth $90,000 (which today would be $2.7 million). That means he saved $75,000 in his four years as President on a $25,000 salary. Which is a 75% savings rate. Which includes sending his kid to college and law school."
Can't Be No Sucka Wit Ya Money 💰 💯 via Twitter —  @Kyng_Kyren quizzes his 8 y/o son on all things finance and entrepreneurship – which he nails! (Thx for passing this over, Susan G.!)
Need to escape? These islands cost less than many L.A. homes via L.A. Times — "If you're feeling cooped up during coronavirus restrictions, these private islands around the globe cost about the same, if not less, than a hefty number of Los Angeles homes. Don't worry, they all come with houses."
You can play Oregon Trail in your web browser now! via Internet Archive — Thanks for finding and sharing this, @mymoneyblog! The memories!!

******
Watch out for that dysentery ;)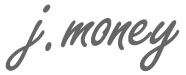 // For previous newsletters: Archives (below sign-up box)
// To connect further: @Twitter | @Facebook | @Instagram | @LinkedIn