It's okay to laugh.
Morning!
Happy whatever day it is today! ;)
I know it's wild out there, but I hope you're still doing your best to stay sane and healthy! We've done exactly 1 hour of school work this week and our walls are completely covered in marker, so it's safe to say we won't be getting any Parent of The Year awards any time soon, haha…
But we are still safe and healthy and all bunkered down together, and I hope more than anything that you guys are just as safe as well!
As always, if you ever need someone to talk to I'm only an email away, and in the meantime here are a bunch of stuff you might find helpful/entertaining to help you pass the time in a fun and productive way…
Keep hanging in there! We're in this together!
******
Popular articles on the blog recently:

5 things I learned today… — Sponsored by: THE QUARANTINE. "When you're stuck inside every day, you happen to learn things!" ;)
Fascinating jobs + salaries across the country! — Some of the more neater jobs from Parade's annual "What People Earn" report. Most specifically – the vending machine hustler!
7 ways to (financially) feng shui your house — If you ever wanted to talk about toilets on this blog, today's your day!
Direct Primary Care (DPC) – A health insurance option worth looking into? — An idea to consider if you're frustrated with all the health insurance options out there!
How I got scammed by p2b fraudsters – and how we're fighting back — A warning about international peer to business lending platforms, specifically Kuetzal, Envestio, and more recently Monethera and Grupeer.
New book + giveaway: "The Money Tree" by Chris Guillebeau — "A compelling story with captivating characters to share its core insight: if you're struggling with debt, there's a way out—without giving up your lattes…"
******
Favorite finds from around the web!
FireDating.me — "The first and only dating website for FIRE people." Haha… And with over 500 users so far it seems to be doing well! ;) Sign up for it so I can live vicariously through you, please!! ;) (It's FREE!)
Reddit.com/r/povertyfinance – "Financial advice, frugality tips, stories, opportunities, and general guidance for people who are struggling financially. No Judgement, just advice!"
It's Okay To Laugh via Accidental FIRE — "I've been blogging for about 2.5 years but have never had anything truly go viral, until now. My infographic post from April 3rd, titled "Relative Importance in 2020, So Far", has made it's way around the world in ways I could never have imagined."
Welcome to Your Retirement Test Drive via Retire by 40 — "I got bad news. Social distancing is your retirement test drive. This is life in retirement, on hard mode*. If you can't deal with this, you are not ready for retirement. They aren't exactly the same, but there are many similarities. Let's go through some of them."
Six Feet of Separation – A Youth Newspaper via FlipSnack.com — A purely joyful read including reviews of last night's dinner, a homemade Mad Libs, and a pencil drawing of a bird sitting on a cat. [Hat tip to Digit.co for this one out]
Get rich… in Monk Mode via The Escape Artist — "Now is the perfect time to experience what I call Monk Mode. In Monk Mode you work, you think and you rest. Then you repeat. In Monk Mode you spend NO MONEY other than needed for food and utilities."
Man cheers up his neighbors during lockdown by putting cringey dad joke placards in his front garden via Daily Mail — "The anonymous neighbor, who lives in LA, shares daily quarantine jokes to lift the spirits in his local area."
5 Months To Retirement: Yes I'm Still Quitting In September via A Purple Life — "As I've said before, I'm not afraid to be a 'failed' retiree. Even with all the planning in the world, any retirement can fail given the right mix of circumstances… But I am afraid to let my life or the lives of my loved ones pass me by while I sit chained to a desk."
And then lastly, this great idea from Fritz Gilbert on coming up with enough *fun* things to do when you do finally pull the retirement chord – or even anytime, really!
"My wife came up with an innovative idea, and we're implementing it in this final year of my working career. Every week, each of us put a note (or two) in a jar we keep for the purpose. On the note is an activity that we'd like to do. It's typically a low-cost idea, and it can be close to home. For example, she may put in "Kayak down the Toccoa River", and I may put in "Hike on the Appalachian trail". Neither of us knows what the other is putting in. After we retire, we'll pull one note per week from the jar, and do that activity in the next 7 days. This will give us 2+ years of weekly activities, with an even mix of things "He Wants" and "She Wants" to do."
******
Hope you get into something fun this weekend :)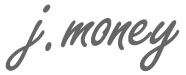 // For previous newsletters: Archives (below sign-up box)
// To connect further: @Twitter | @Facebook | @Instagram | @LinkedIn