A rolex will never buy you more time
Morning!
Here are all the things I wrote about, enjoyed, and learned over this last awesome week… Would love to hear about anything you've come across too! :)
Things we talked about on BudgetsAreSexy:
Things I enjoyed from around the web:
This idea of reading with friends –> "For the most part, I've stopped reading books alone. If I'm going to invest 10-20 hours in a book, I might as well spend an extra 2-3 hours recruiting a friend to read the same book so that we can discuss it at the end. Book clubs and 1-on-1 conversations both work and so far, it's been a success: my reading retention has skyrocketed." – David Perell
This announcement about Amazon! –> "Beginning in July, Kohl's will take back items you've ordered from Amazon and want to return for a refund. You don't need to pack them up in a box, either; the retailer will handle all aspects of shipping and get the items back to one of Amazon's return centers on your behalf."
– TheVerge.com
This note about 529s –> "529 plans offer a special exemption for scholarships. If your child earns a scholarship, you are able to withdraw the amount of the scholarship without paying the penalty." – TheBalance.com
This hack on staying productive –> "If you're struggling to get yourself to do the vital, difference-making tasks on your list, work like the client is You in Two Years. Why two years? Two years is enough time for a few big, valuable projects to completely change your life, if you work on them like a high-value professional. It's also a short enough period that you could completely squander it without really noticing. You can easily picture the two corresponding versions of You in Two Years." – Raptitude
This backstory on a new blogger I came across –> "I am the son of immigrants who came to the United States of America all the way from Ethiopia. My parents came to this country with nothing to their name. I learned from them the value of hard work and the continuous need to learn and stay educated."
– HabeshaFinance.com
This random exchange I had with Kathy Ireland (!) –> Twitter Convo
These pros of 30 year mortgages –> 11 Great Reasons to Carry a Big, Long Mortgage
And this excellent reminder from The Minimalists –> "A rolex will never buy you more time."
Happy weekend, everyone!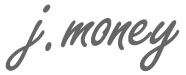 // For previous newsletters: Archives (below sign-up box)
// To connect further: @Twitter | @Facebook | @Instagram | @LinkedIn