Anything that costs you your peace of mind is too expensive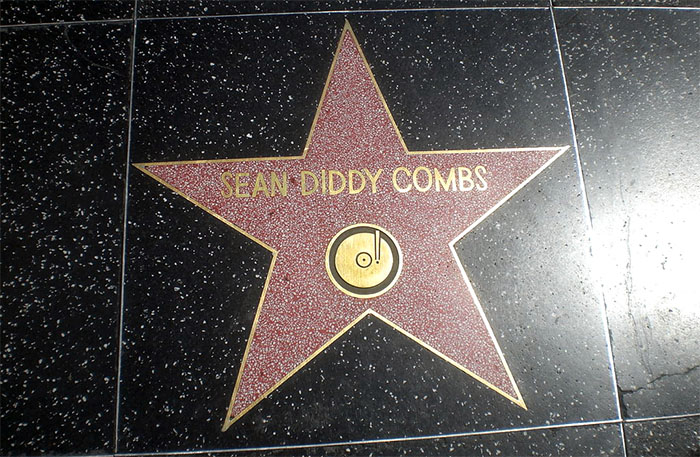 Today's newsletter is brought to you by P. Diddy, who brings mad insight on life such as that subject line featured up top, as well as this little clip from the hit song, "Been Around the World":
"Now my dividends be the new Benjamins"
Haha… and let's not forget other gems gleaned from years of empire building:
"If you want to fly, you have to give up the things that weigh you down." – Diddy
And:
"Don't be afraid to close your eyes and dream but then open your eyes and see." – Diddy
Then finally:
"Don't chase the paper, chase the dream." – Diddy
Thanks for all the years of rhymes and encouragement, good sir! We salute you!
And now, onto the best articles from around the web as well as my own little "diddys" I wrote this week ;)
******
New articles on BudgetsAreSexy:
MONDAY: When luxuries become necessities — A list of things I came up with that I once never needed in my life but now can't live without :)

TUESDAY: Would you ever bank with Amazon, Facebook or Google? — Where we talk about the stat: "58% of Millennials would consider banking with Amazon, Facebook or Google if these tech giants enter the banking space" (NOPE!)
WEDNESDAY: 9 Questions to Ask Before Buying a House — A list of questions to help determine if you're financially ready to buy a home or not.

THURSDAY: Do you make more than your spouse? How is it going for you?? — In which I realized that for the first time since knowing my wife she's actually making more money than me! Hubba Hubba!
FRIDAY: Some money jokes you can use to impress people 😂 — Which includes such classics as "If you have five dollars and Chuck Norris has five dollars, Chuck Norris has more money than you" and "Did you hear about the dry cleaner who's been accused of money laundering? He's ironing out a deal."
******
Things I enjoyed from around the web this week:
This reminder from Austin Kleon –> You've got to be kind.
This idea of "stripping down" and starting over –> The Full Reset // "To understand the power of starting clean, you have to know the nuance of why the Nazi military became as strong as it did. It starts at the end of World War I, when the defeated German army was stripped clean."
This pledging of 1% of your salary to support environmental issues you care the most about –> OnePercentForThePlanet.org (Hat tip to Cait Flanders who just committed to this!)
This realization of luxuries –> "One of history's few iron laws is that luxuries tend to become necessities and to spawn new obligations. Once people get used to a certain luxury, they take it for granted. Then they begin to count on it. Finally they reach a point where they can't live without it." – Yuval Noah Harari
This plan from Burger King –> A month of coffee for $5? That's Burger King's plan to rule breakfast. // "Burger King rolled out its own coffee subscription service: a cup a day for $5 a month. The chain is betting on the service to get early risers in the door — and away from other big names in the fast-food breakfast game."
This idea for a side hustle –> "I have a friend who flips cars as a side hustle, and the best time to flip and sell a car is around tax time. Great business model, and clears an extra $20,000 to $30,000 per year doing so."
This auto response from someone I emailed this morning:
Howdy,

Unless you are very Jewish or live in Israel, you probably have never heard of the minor Jewish Holiday of Purim. It's a fantastic story of court intrigue, politics, murder and salvation set during the time of the Persian Empire. As always, Wikipedia has you covered here: https://en.wikipedia.org/wiki/Purim. If you have the time, I highly recommend reading the Book of Esther which is the codified text of the holiday.

The tldr; of the holiday, like many Jewish holidays: They tried to kill us, God had other plans, We won, let's eat! (The Persian plot line is more relevant today then ever.. cf. modern day Iran etc).

Anyway, I'm out partying with my family, so I'll get back to you next week.
And lastly, this coupon that was redeemed 36 years later :)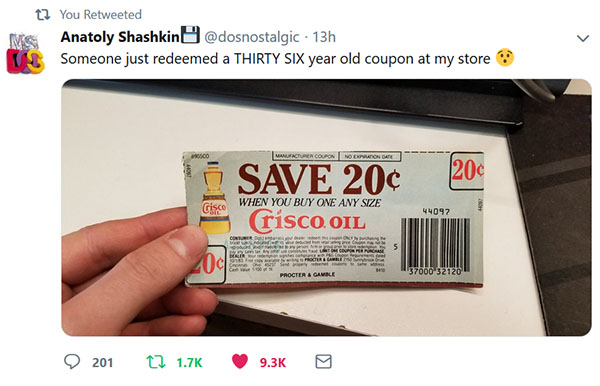 Happy savings!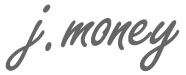 // For previous newsletters: Archives (below sign-up box)
// To connect further: @Twitter | @Facebook | @Instagram | @LinkedIn