Choose Yourself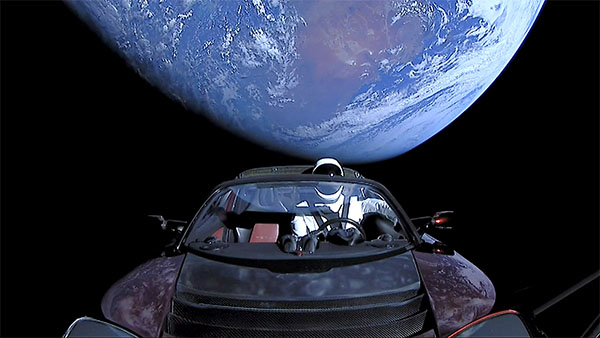 Morning!

Hope you guys are well and safe and HEALTHY!!
For those who missed it, I turned in my "1 month notice" of blogging last week, and in a short couple of weeks from today I will be officially retiring from the blog after 12 straight years – Eeek!
Super excited and nervous at the same time, but it finally feels "right" and I'm ready to now redirect all that energy into another $$$-related venture :) More on that as soon as it's live (est. launch date, July 1st), but if you're interested in seeing who I hand-picked to carry the torch over at Budgets Are Sexy, head on over to this post here: Who the heck is 5am Joel?
This newsletter here will continue going on as it always has, so anytime you ever want to reach out just hit "reply" and I will be here! Or hit me on Twitter where I hang out throughout much the day: @BudgetsAreSexy
Much love,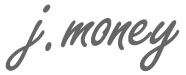 ******
Articles I enjoyed writing recently:

"Finding Money" — An illustrated story by my 7 y/o 😂
Things I learned this week… — There's a subreddit for "The Financially Challenged",  you can buy a lot of random things from Japanese vending machines, haha…, theories on why people throw shoes up on telephone wires, what the Michelin Man's real name is, and more…
Community Fund Update 💙 Batch One of Giving! — We raised a total of $665 and helped 7 different families across the country + Guatemala! Way to go, guys!
The Best Stapler For Coin Collecting — Featured on my newly revived coin blog, CoinThrill.com! The answer to this question, btw, is the Max Flat-Clinch Stapler (Full Size) 👍
Could you sell your house and all your possessions like Elon Musk? — Musk recently declared, "I am selling almost all physical possessions. Will own no house." followed by, "Don't need the cash. Devoting myself to Mars and Earth. Possessions just weigh you down." Do you agree??
******
Articles I enjoyed from around the web:
Strive To Wake Up And Do Nothing via Retire Before Dad — "You may not be a manager at your job, but you are the CEO of your household and your finances. So how can you take this management philosophy and apply it to your life?"
The Definitive Guide To Making A Lot More Money At Work via Banker On FIRE — "Most people make a mistake in trying to be perfect at every single aspect of their jobs, toiling away late into the night. Perfection is overrated.  Do a really good job at things that matter.  Ignore everything else."
Choose Yourself (TEDx Talk) by James Altucher — "If you don't make the choices in your own life, then someone else is going to end up making them for you, and it won't be good."
The Netherlands Pays People To Bike To Work via Huff Post — "Where just 1 percent of all journeys by U.S. residents are made by bicycle, Dutch residents make more than 25 percent of trips by bike – a higher proportion than any other country. Yet the government thinks too few citizens are cycling to work…"
And then lastly, a ditty I caught from @APurpleLifeBlog ;)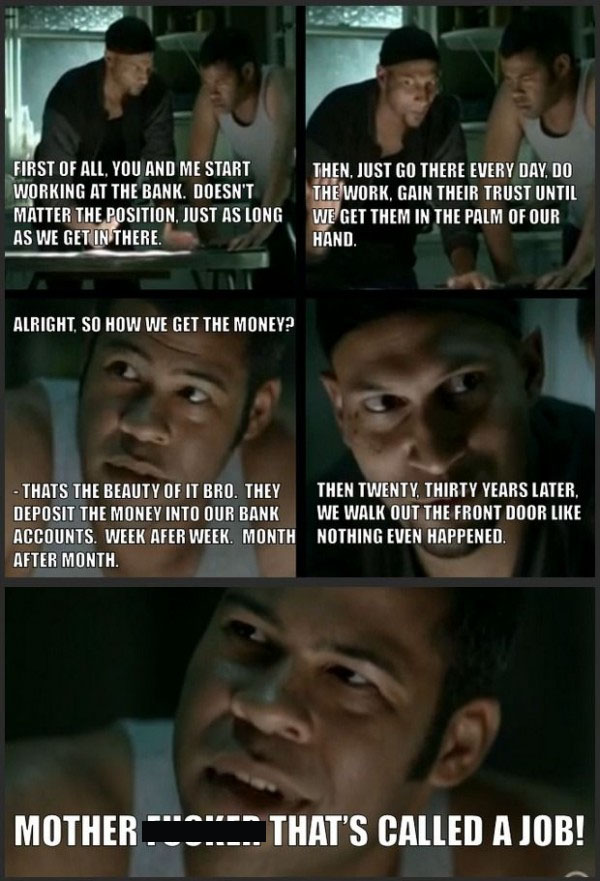 ******
Pic up top of the Tesla Roadster orbiting Earth via Wikimedia Commons

// For previous newsletters: Archives (below sign-up box)
// To connect further: @Twitter | @Facebook | @Instagram | @LinkedIn