Continual Time Loops

Good morning!
Hope your week's been going well! Lots of GREAT reads in the community to share with you this week, but first a couple of announcements:
#1. We're looking to add two new curators to the All-Star Money team! One to track down the best podcasts & Clubhouse/Discord discussions going on in the space, and another to help find the best YouTube videos & TikTok/Snapchat/Twitch streams, etc. So if you live and breathe this stuff, be sure to check out our jobs page and shoot us a note! –> allstarmoney.com/jobs
#2. I added up new merch on PFSwagger.com. Stumbled across the (hilarious) Mrs. Dow Jones and now obsessed with her Buy/Sell socks! Who needs the stock market when you got the SOCK market, right??! (hardy har…)
Here's a look at some of her stuff:
To see it all, head over to PFSwagger.com.
Now onto my favorite reads of the week! Hope they start your weekend off right!
XOXO,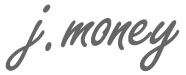 ******
Favorite reads around the community:
Wearing One Dress for 100 Days: A Review via Christian Minimalism — "I actually wore one single dress for 100 consecutive days, for at least eight hours a day. Though this minimalism experiment sounds extreme, I found it to be life-changing. Here are some of my biggest takeaways…"
How to Become a 401(k) Millionaire via Route To Retire — "So here's something unexpected… I just became a 401(k) millionaire last week. Let's talk a little bit more about how this happened and why it's possible for you to do the same!"
20 Minutes a Day Can Radically Change Your Life via PropertyUpdate — "The 20 Minute Habit Shortcut involves a simple three-step process: 1. Define a daily activity that will help you accomplish a specific goal. 2. Devote 20 minutes a day to that new activity. 3. Repeat that activity every day for 30 days."
How I Make $10,000/mo Investing in Mobile Homes via Side Hustle Nation — "The cash flow strategy with mobile homes is similar to investing in single-family homes, duplex, etc. You're looking to buy a mobile home, get a tenant in, and operate on a positive cash flow. The main difference from an investing standpoint is that mobile homes typically cost a lot less than traditional family homes."
Overcoming Procrastination With The Habit Rule of Half via Break The Twitch — "Here's how it works. If a task is left uncompleted at the end of the day, cut it in half and add it to the next day's list. If it doesn't get done by the end of that day, cut it in half again and add it to the next day's list. Keep doing this until the task becomes small enough to tackle."
Wooden Spoons via Humble Dollar — "A wooden spoon will serve most purposes just as well as a silver one, and yet it is the latter that's more desired, despite costing far more. That's irrational but very human. Why do people value and desire silver spoons so much more?"
The Predictive Power of Fees via Occam Investing — "Given that the amount paid in fees is a great predictor of performance in investing, focusing on reducing fees is the most reliable way investors have to increase their odds of investing successfully."
I Invested In Crypto Instead of The Work Lottery Pool via Frank on FIRE — "I'm a slow and steady investor who doesn't enjoy a lot of volatility, and before this week I have never considered investing in crypto currency. However as I pondered the lottery pool and the likelihood of ever winning my mind thought about how I could better use that $260 a year."
Quote of the week:
As with past quotes, this one line has shaped a lot of my thinking this week…
"You will never change your life until you change something you do daily." – John C. Maxwell.
Amazing the impact a few words strung together can make! And the more I reflect on this one in particular, the more I realize how true it is. Almost ALL of my recent success has been from stacking daily habits one on top of each other…
Waking up at 5am every day, getting my *one main thing* done first in the morning, always putting a glass of water in front of me so I'm reminded to drink more, shutting down the laptop at nights and weekends, the list goes on and on…
All things I had to stop and COMMIT to every day until they became habits and incrementally improved my life. Not always easy, but you do them one at a time until you stop even noticing. It's all about being conscious – both of your current habits, as well as your current *goals*. Without knowing either you're just stuck on a continual time loop! And not the fun kind!
So here's to us changing our time loops, one habit – and one day – at a time :) We have a lot more power than we think!
*******
// Pic up top by rldkridel
// For previous newsletters: Archives (below sign-up box)
// To connect further: @Twitter | @Facebook | @Instagram | @LinkedIn