Crappy Little Elves and Mullet Portfolios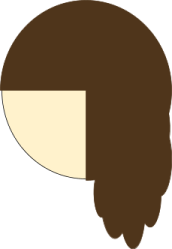 Happy Friday!
Hope your investments and bitcoins are going well! 😂
Stumbled across this old post on Budgets Are Sexy when bitcoin was hovering around $130 if you can believe it! And even then most of us thought it was too expensive – if we even understood any of it (hint: we did not, lol…)
Crazy world we live in… But how fun to be in it :)
Here are my favorite finds from around the community this week – hope something inspires you!

******
This method of writing and saving better –> "What can your crappy little elf do for you?"
This idea of celebrating "the middles" –> "We celebrate beginnings and ends but the middle is the hard part… Don't wait until you've reached a milestone to be proud of yourself. Be proud of every step you take toward reaching your goal, whatever it may be."
This idea of applying minimalism to more than just cleaning out closets.
This benefit of not making as much money –> "It made my transition to self-employment a lot easier because the income I had to replace was much less."
These thoughts about Warren Buffet and his (lack of) opinion on crypto –> "I once thought the idea of Warren Buffett sitting behind his desk doing deals all day without a computer was charming. I don't feel that way anymore… [He] doesn't seem to want to learn or understand more about Web3, the decentralization wave, digital assets, distributive computing, autonomous and electric vehicles, AI, machine learning, virtual reality, app-based gaming, quantum computing or any of the other things that are shaping our lives today and gradually taking over from the 20th Century technologies that came before."
This idea of a mullet portfolio 😂 –> "The unruly mess your portfolio has become if you haven't re-balanced since before the 2020 stock market run up."
These 8 reasons that renting isn't "throwing your money away."
This lesson from a life as a professional writer –> "Just because someone you admire tells you "You can't do that" or "Nobody will take you seriously" doesn't mean that it's true."
This reminder from Ben Carlson that –> "the more successful you become when it comes to your career or your finances, the more overconfident you become in your own abilities as an investor."
******
And that last one is exactly why I only "dabble" in crypto, lol… My indexing and blog game has nothing to do with bitcoin regardless of how well it's treated me over the years. Just cuz you're good at one thing doesn't mean you'll be good at everything! :)
But it's still fun to try sometimes, haha…
A beautiful crazy world we're in!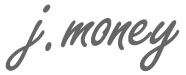 // For previous newsletters: Archives (below sign-up box)
// To connect further: @Twitter | @Facebook | @Instagram | @LinkedIn