Design a life you're inspired to live.

Good morning!
Two quick announcements before we get to this week's best articles…
#1. I'm sexy!
Errr… let's try that again. You already knew that ;)
#1. There's a new FIRE documentary currently being cast for! It's for a MAJOR streaming platform, and they're specifically looking for couples in the Denver/Boulder area (ages 23-45) who are ready to embark on a financial transformation… If you're selected we'll all get to watch you, and you'll be personally coached by the one and only Mr. Money Mustache, lol…
Anyone interested can apply here! –> https://docs.google.com/forms/d/e/1FAIpQLSfTH96CX-_ujMzPm8iQPbWvwX5ssV9zoHfqb1Rk6z1u5T62MQ/viewform
#2. Just came across this search engine and it looks promising: Ecosia.org. They use the profit from everyone's searches to plant trees where they are needed the most, and they've already planted over 123 MILLION! Haven't tested it enough personally to compare it to the big G yet, but maybe you have and can share more? Killer idea and LOVE that it's a non-profit 👍

Okay, to my favorite articles from the week! Hope you all are well!
I'm still alive and kicking (quite literally!) as I skateboard now for at least an hour a day! Dropped $200+ on a new board and shoes too this week – somebody stopped me!!!
Your friend in finance,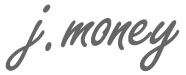 PS: I still find it SO fascinating that there's an ENTIRE culture like skateboarding out there that you'd never know about unless you accidentally stumbled upon it or purposefully went searching for it… Makes you wonder about all the OTHER communities out there too we'd find and learn about if we weren't so stuck in our own bubbles!  Maybe a good challenge for the weekend is going out of your way to find a new one yourself and just practice *observing*? Perhaps you'll accidentally find yourself changed unexpectedly as I have!
PPS: Another skateboarding observance I've had at skate parks – going in the mornings you're surrounded by kids and moms, but going in the evenings it's teens and tattoos (and weed), lol… So the time of the day can greatly affect your perception of these niche communities too :)
******
Favorite posts this week:
The Joy of Decluttering via No Sidebar — "My powder blue vest and purse, and the curious series of coincidences with these items, have permanently changed the way I see all of the things that live unloved and unused in my home."
A False Sense of Purchasing Power via Becoming Minimalist — "Remind yourself that net worth is not the same as income. Net worth is only what is left at the end of the month. Inflating your expenses or credit line, just because society allows and your bank or credit card say you can, is rarely the best step forward."
Are You Waiting For an Elevator? via 5AM Joel — "Most people wait their entire lives for elevators to pick them up. They want an express pass to success. But elevators to success are extremely rare, and sometimes nonexistent."
The Only Way to Pay Off Debt is to Pay Off Debt via Practically Independent — "There are no shortcuts, no secret handshakes, no hidden menus, and no warp zones. So, even though it is super easy to get into debt… it can be super difficult to pay it back. Every single dollar you borrow will have to be paid back someday."
Show & Tell: Chase's Silver Collection via Coin Thrill — Cheating and putting my own post here :) But for any of you silver hoarders you'll probably enjoy this one! A nice easy way to diversify a little!
The Best Items to Resell for Profit via Flea Market Flipper — "With freight shipping oversized items, I am able to find some really great items on local apps to flip… I have been able to go from part-time flipping income of $42K to $133K in our first year of flipping full-time! Freight shipping changed the game for me and has been consistently providing great income for my family ever since."
Lacking That Cash Flow via FraidyCat Finance — "I try not to steal from my generosity in order to feed my luxury: When I look at my discretionary spending and saving, it is easy to get impatient and want to get to my goals faster…"
Put Your Ladder on Your OWN Wall via Property Update — "Most put their ladder on their parents' wall and spend much of their life climbing that ladder. At some point, they come to the realisation that they are unhappy doing what they are doing. This leads to a feeling of despondency about the work they do and the life they are living."
Video of the week:
"This is why we can't have nice things" via YouTube – A wild video on how stuff we buy has purposefully been designed to be obsolete… (Did you know there's a light bulb that's been continuously running for over 100 years????!)

Hat tip: Apex Money
Quote of the week:
Caught this a handful of days ago and haven't been able to get it off my mind!
"Design a life you are inspired to live."

– Annette White
Something to ponder as we head into the weekend… :)
*******
// Pic up top by Jordan_Singh via Pixabay
// For previous newsletters: Archives (below sign-up box)
// To connect further: @Twitter | @Facebook | @Instagram | @LinkedIn