How to Make $1,000 an Hour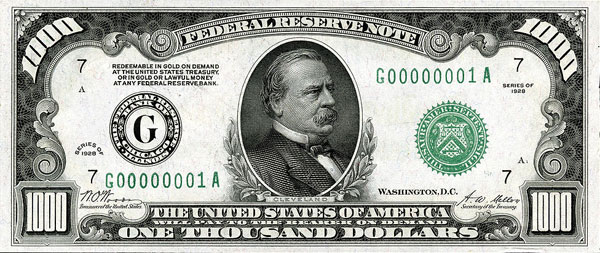 Morning, y'all!

Just occurred to me that it's been a few weeks since sending out one of these, so let's change that today! Tons of juicy things going on – like selling my blog and hitting $1,000,000 (!!) – so here's a highlight reel of it all! Followed by some of my favorite articles from around the web…
Hope they spark something!! Would love to hear what you've been getting into too?! Hit reply any time!
********
Juicy articles on Budgets Are Sexy
New Beginnings, and The Future of Budgets Are Sexy — "So I have something to announce today that I'm super excited – and super scared!! – to share, but as we always do here on the blog I'll be as transparent and real as possible with y'all… I've decided to sell Budgets Are Sexy and help build out a new financial network about to launch, while at the same time still *blogging here daily* as I have been for the past 11+ years ;)"
Net Worth Report #139: $1,131,601.03 (We did it!!) — "11 years and 139 reports later, we're officially members of the Double Comma Club! Wow! It's pretty hard to believe since I'm still that same 25 year old party boy in my mind scraping by for beer money, haha, but I guess it just goes to show that when you put your energy towards something, good things happen :)"
"My Ex-Fiancé Spent our Rent Money on Weed" — "I swear that man could figure out how to squeeze $20 dollars out of ten, then go blow it on something worth $5."
Do you suck at giving gifts like I do? — "Been emailing back and forth with a reader here, and it reminded me just how terrible I am at giving gifts and how I want to be better :) She includes a few good ideas here that I can start working in, but if anyone else would like to chime in and share their tips I'm all ears!!!"
The Beauty of Simplicity — "One of the biggest moves I've made in my finances over the years is simplifying them all down to as little accounts needed as possible. I can tell you where every last dollar of mine is snuggling, and in the off chance something happens to me one day my wife and other family members will easily be able to find it too."
You don't need to know exactly how you're going to make a million dollars… — "You don't need to know exactly how you're going to make a million dollars, you just need to figure out how you're going to make more than you're making today.""
When spending money improves your life — "When was the last time you picked something up that greatly improved your life or productivity?? Even though it may have been expensive?? Are you sleeping okay at night from it?? :)"
********
Juicy articles from around the web
How to Make a Thousand Bucks an Hour via Mr. Money Mustache — "Earlier this month, I floated exactly this idea with the members of my coworking space, proposing that we form a group with the witty name "The Optimization Council." The Council would meet every now and then to talk through life's biggest expenses and opportunities, and harvest the wisdom of the group so we can all benefit from the best ideas in each category. The response to this idea was overwhelmingly positive."
The Only Dependable Source of Happiness via Raptitude — "Whenever I'm out in public and I catch myself judging a stranger—for such offenses as poor sidewalk-sharing, or imprecise parking—I resolve instead to temporarily become their secret ally. Unbeknownst to the other person, I've gone from silently resenting them to silently watching out for them. For the short time we're in the same vicinity, I'm prepared to leap into action should they need any sort of help."
My Bill Murray Approach To Working In Retirement via Leisure Freak — "Bill Murray is famously hard to reach. He bucks the entertainment system's rules by refusing to have an agent. Instead he just has a toll free 1-800 number that goes directly to voicemail. Those who can get his number and call have 2 minutes to make their pitch. If he's interested he will reply with a PO Box address to mail a script or other details to. Then you have to wait to hear back from him."
Being Hungry In America Is Hard Work via NPR — "Hungry people are everywhere: You can't necessarily tell who they are at a glance. They work with you and live in your neighborhood. They're members of your church and family. They might even be standing in front of you like I was, sharply dressed in their mother's hand-me-down suit, asking their community for a little help."
In Praise of The Inner Crone! via Elizabeth Gilbert — "We live in a society that romanticizes youth. We live in a culture where youth is considered a real accomplishment. You look at a seriously powerful classic crone like the woman in this photo and you see how foolish we are — to imagine that the young offer much for us to aspire to, or learn from. No wisdom like the wisdom of survival. No equanimity like the equanimity of somebody who plants a garden right on top of a nuclear disaster and gets on with it."
And then lastly, a few lines I can't stop thinking about:
"You know yourself mostly by your thoughts.

Everyone else in the world knows you only by your actions.

Remember this when you feel misunderstood.

You have to do or say something for others to know how you feel."
Blessed weekend, everyone!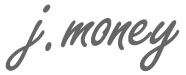 // For previous newsletters: Archives (below sign-up box)
// To connect further: @Twitter | @Facebook | @Instagram | @LinkedIn