Introducing: All-Star Money ✨
I'm baaaaaaaaaaaaaack! :)
And guess what??
My new project finally launched!! ZOMG!!!

Introducing All-Star Money: where we scan over 1,500 personal finance blogs a day and feature our Top 3 favorites on it – from budgeting to financial independence to investing to everyday decisions to best maximize your life, and your money.
It's like 2017 all over again – just in prettier wrapping! :)
And if you want to get them as you're having your coffee every morning, sign up to the daily newsletter! –> allstarmoney.com/newsletter
(If you're wondering what happened to "Soapbox," we re-branded halfway through which is why we were so delayed in getting the project out. But it's much cooler to be an All-Star, right?! :))
Here's a screenshot of the site with today's articles featured: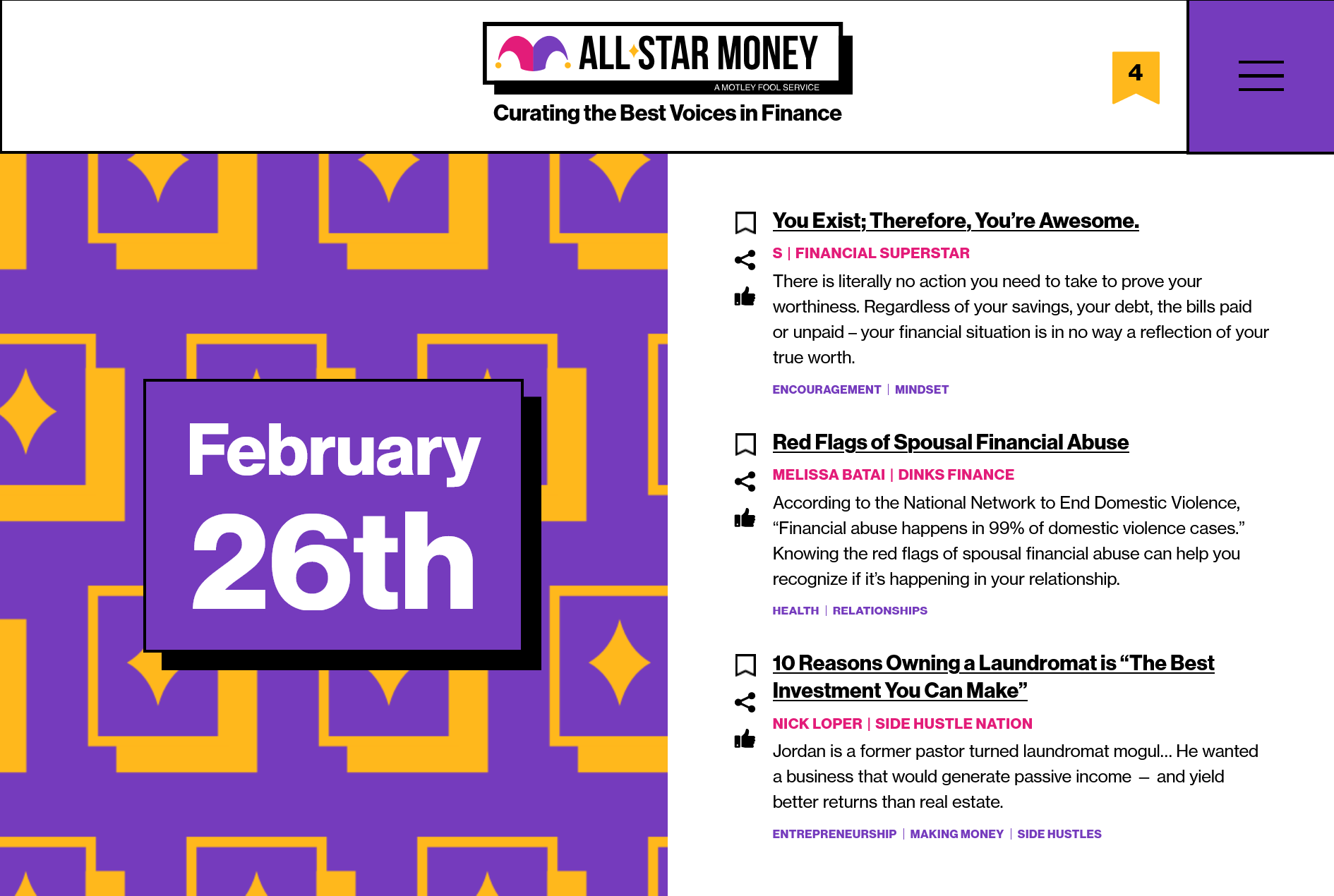 Check it out and let me know what you think!! And if you're a blogger, be sure to submit your best work over for us to review –> allstarmoney.com/submit
It's so surreal being back at this after so many years off… I remember launching Rockstar Finance back in the day and so many people either laughing at it or not even "getting" it. And 8 years later curation is not only still a "thing" but continues to prove how valuable it is for the community!
So needless to say, I'm delighted to be back :) Yes to have a project again to work on, but also just to be home with my family once more and spreading the inspiration. There's SO MUCH good stuff from bloggers big and small out there that never gets seen! So what a privilege to be able to put them front and center to the world!
And gotta give credit to my partners at The Motley Fool too for believing in it and seeing the beauty. It's one thing to like an idea, but a whole other to fully support it (and me!!) to make the mission happen. So thank you SO much, Fools!! And for doing all the boring stuff so I can concentrate on the fun parts!! ;)
So I'm back, and I'm ready to party!! Thanks to everyone who's stuck around! :) I'll try and be better about putting out these newsletters regularly…

XOXO,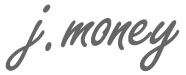 // For previous newsletters: Archives (below sign-up box)
// To connect further: @Twitter | @Facebook | @Instagram | @LinkedIn