My latest project! –> PF Swagger
Hey guys!
Long time!
So I accidentally started a new side project while awaiting my *real* project to start, lol… (the "curation" one w/ Motley Fool still in the works…)
It's called PF Swagger and it showcases all the hottest apparel in our personal finance space :)
I started coming across a TON of great merch as I got back into curating again (been loving it, btw! So many fun NEW bloggers out there!!) and as part of my "support everyone more" goal I started buying t-shirts left and right and wanted a fun way to get them out in front of more people…
So PF Swagger was born, and hopefully you'll help me spread the love and support them as well! All while LOOKING GOOD doing it!! ;)
In other news…
We're all still hunkered down, but healthy! Don't go out much but have managed to keep our sanity by playing a lot in our yard and going on 80 walks a day… I've also found a great way to release stress while making the kids happy at the same time – whipping out the hose and spraying them down with water! Haha… So cathartic, and they're none the wiser for it ;)
Also – no regrets still on selling Budgets and moving on to other interesting (and apparently now, random) things! Particularly with how the year's gone down and all the upheaval everywhere, ugh… It's allowed me to do some pretty serious self-reflecting lately, and any time I need a break from it all I just head to Twitter and hang out with everyone :) Come say hi if we're not connected there yet! (@BudgetsAreSexy <— might need to change that at some point, lol…)
As I mentioned the new curation site with Motley Fool still isn't out yet, but the latest part I'm helping them with is creating *original videos* which I'm both scripting and staring in myself (eek!). And boy how different it is compared to writing blog posts! Y'all vloggers get a new found respect from me! Took me a few videos to get over my Imposter Syndrome and self-consciousness, but we're rolling now and just need the site to go live so I CAN FINALLY SHARE THEM WITH YOU!! I cannot wait!
And that's all the news in my world for now! How the hell have YOU been??
Sorry for being m.i.a. for awhile… Turns out after 12 years of writing almost every single day my brain just needed a break :) But sat down this morning SUPER excited to pick up the pen (keyboard?) and connect with everyone, so please do fill me in with what you've been up to! I hope you're safe and healthy, above all!
Will write again soon,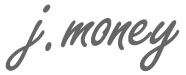 PS: Some good reads I've come across lately for anyone missing our weekly roundups:
// For previous newsletters: Archives (below sign-up box)
// To connect further: @Twitter | @Facebook | @Instagram | @LinkedIn