Less Stuff, More Assets
Hey guys,
Welcome to our inaugural newsletter of Finds!
If you're out Black Friday shopping right now, I hope you'll think of me when you come across these sweaters :) And if you have no idea what they're about, GOOD! Do not click on this link and keep it that way!
But seriously, if you have to go out shopping today, make sure to print out this list of approved items so you don't get too carried away… 50% off deals are nice, but 100% off deals are even better 👍
Here are my favorite finds from the week:
*********
50 Ways To Improve Your Finances By 1% via Choose FI — "#5. Pack a "go bag" to make spontaneous frugal adventures easy and leave it by the door or in the car." // I just added one in my trunk last week! Comes particularly in handy when you need spare clothes or snacks for your kids too ;)
Buffett's 10/10/10 Rule For Making Financial Decisions via Minafi — "How will I feel about my decision in 10 minutes? How will I feel about my decision in 10 months? How will I feel about my decision in 10 years?"
Buy Less Stuff. Buy More Assets. via Four Pillar Freedom — "When you spend one dollar on a material thing, that dollar is gone forever. But when you spend one dollar acquiring an asset, that asset becomes your employee that works relentlessly to earn money for you."
Debt: A Love Story via Wealthsimple — This is crazyyyyyyyy –> "In exchange for anonymity, one couple told us the brutal details of their life in the grip of an epic cycle of debt."
Bill Gates Talks Toilets [2.17 min video] via Twitter — "There are few things I love talking about more than toilets." – @BillGates
30 Tips I Use to Make Myself Happier, Right Now by Gretchen Rubin — "My book The Happiness Project came out almost ten years ago… One of the most important things I learned as part of doing that project, and an idea that I put into practice in my own life all the time, is that I can influence my happiness…Here are 30 things I do to make myself happier when I need an immediate boost"
The Stop Sign Effect via Against The Grain Financials // This is an excellent analogy, that you'll now think about every time you stop at a stop sign today ;)
"The Minimalist Home: A Room-by-Room Guide to a Decluttered, Refocused Life" — A new book coming out by Joshua Becker — "It's the method I created by accident 10 years ago, when my neighbor saw all the stuff I'd just dragged out of the garage into the driveway and pointed out that maybe, just maybe, my family didn't need all of it." // Its release is December 18th, but you can pre-order it now and get 32% off the list price as well as other promotional gifts. Looks good!
Happy holidays 🦃,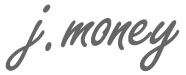 // Hat tip to Millennial Boss for those Baby Shark finds