Money = Stored Energy ⚡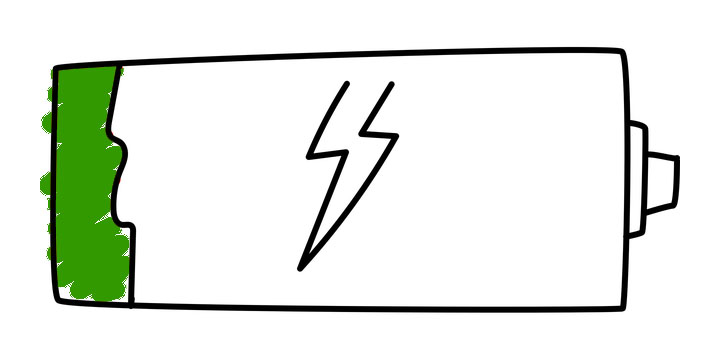 Good morning, friends!
Hope you had a fabulous week over there! It's been quite eventful in the Money household the last couple of days getting surprise after surprise after surprise, and not all horrible ones! Haha…
First, Mrs. Money and I *both* got alerted that we could get the Covid vaxx out of nowhere when we assumed it wouldn't happen until at *least* summer?! Then I get a note that a rare plot of land has opened up in the cemetery I want to be buried at (don't laugh – everyone's DYING to get in!!! 😂), and then literally hours later we find out that a house in our dream community is coming on the market soon and we might be able to get a sneak peek before the chaos ensues…
(And wow has the chaos ensued in the real estate market here in Virginia!  The last place we looked at had 8 offers come in within 48 hours, of which half of them got into bidding wars with each other AND were waiving home inspections and appraisals and even first born children! It's no joke out there!! Lol…)
We'll see how it all turns out, but as long as that Covid/Cemetery combo is a happy coincidence and NOT a premonition, I'll be one happy dude ;)

But enough about me… Below are my favorite reads (and watches) from the week, and all of them give some dose of knowledge or entertainment or a little bit of both! My apologies in advance if you're following All-Star Money and already seen half of these… I'll continue to share non-$$$ articles in these newsletters as well, but now that I'm curating full-time there will probably be some overlap so I don't burn myself out ;) They'll always be stuff I love though, so hopefully you find them just as enjoyable!
Peace, love, and blessings ☮️ 💙🙌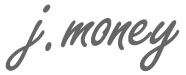 *******
Favorite reads this week:
Money is Stored Energy via Monevator — "I think of money as stored energy. You work, beg, borrow, steal, or otherwise obtain money. You put it aside – store it. Later you discharge the power and make something happen."
7 Ways We Misprice Purchases via Data Driven Investor — "Think of the number zero before considering any purchase — that's the amount you will spend if you opt not to make the purchase at all. Doing so will prime your brain not to overestimate prices."
The Power of Low Expectations via Get Rich Slowly — "Just as you can increase your saving rate by improving income and/or lowering expenses, you can deliberately increase your happiness by improving your circumstances and/or lowering your expectations."
Ergodicity: The Coolest Idea You've Never Heard of via The Best Interest — "I have a 100-sided die. I'll roll the die and you pick a number. If it lands on any other number than your number, then you win $1000. But if it lands on your number, then Mike Tyson punches you in the face and takes your money."
Why "Can I Afford It?" is a Terrible Filter via Becoming Minimalist — We often find ourselves debating a purchase because we've considered what benefit the purchase will bring into our lives. But rarely do we take the time to honestly evaluate what benefits might arise if we said no.
The Effect of "Mental Subtraction" by VIA Institute on Character — "How often do you take time to "smell the roses" in your life? This means thinking about all of the people, things and experiences that make you happy and feeling a sense of appreciation for how they impact you. Want to know a great way to do this? Imagine your life without it."
FIRE Dating: The Way To Find Your Financially Savvy Partner? via A Chat With Kat — "With the website 'FIRE Dating', you can find like-minded people to speak to, both for friendship and love. According to the stats, nine couples have already been formed thanks to the site. I've been a member for a few months and it's always a thrill to receive a FIRE Dating message in my inbox."
I Tried to Get Rich Off Dogecoin and All I Got Was This Lousy Blog Post via Government Worker FI — "I don't smoke, I don't drink, and I don't do drugs. Really, I'm a boring person. But now and then I like to gamble a bit. "
Favorite video this week:
Turkish Garbage Collectors Make a Library Out of Trash via YouTube — Shout out to J.D. Roth of Apex Money for finding this gem!! What a cool way to literally turn trash into treasure!! :)
*******
// Pic up top by Augusto Ordonez via Pixabay
// For previous newsletters: Archives (below sign-up box)
// To connect further: @Twitter | @Facebook | @Instagram | @LinkedIn