No one gets to write your story but you.
Happy Friday!
Here's our weekly digest featuring all the articles I wrote on Budgets Are Sexy, along with other interesting items I came across this week.
It was a pretty good one until learning of the passing of Vanguard's legendary founder, Jack Bogle :( What a gift he left all of us! And what a perfect time to reflect on our own legacies as we move into the weekend here too…
If you like today's newsletter, please pass it forward to others you think could be helped by it! Thank you! 🙏🙏
******
Posts I wrote this week:
MONDAY: The Best Banks and Financial Products of 2019 — A sample of the top categories from MyBankTracker.com's yearly "Best of Banking Awards."
TUESDAY: I want you to love your money like this guy! — How bad do you want financial freedom? Are you willing to fight for it like this guy who puts out 19-slide Powerpoint decks about his money? ;)
WEDNESDAY: Product of The Month: The Avid Investor Daily Planner! — A great journal for investors who want a better way to track their performance… Answer the question at the end of the post to be entered to win a free copy!
THURSDAY: A Fun Money Quiz ✨— I don't know why I put "fun" in there since aren't ALL money quizzes inherently fun?, however I did really enjoy the few minutes testing out my skills with this one ;)
FRIDAY: My *Favorite* Blog Posts From 2018 — The last of the roundups for the year! Have any of your own favorites that stuck in your head or really helped you? Would love to know which!
******
Items I found interesting around the web:

This article penned by Steph Curry –> Underrated  (I don't even watch or follow the NBA much, but I couldn't stop reading this piece on how he became the powerhouse that he is – spurred by a simple talk his mother once gave him: "No one gets to write your story but you.")
This Facebook group by Jay Geddie –> Black People Invest Too — "Black People is a group I started on FB last year to help educate black people on basic financial principles. I've run across so many people who either don't save any thing, put it all in savings (vs investing), are bad investors (chasing the latest trend bc they heard it on tv, etc), or know nothing about investing/personal finance at all. I try to make this an open forum for people to ask questions about things they may have been curious about in the past as it pertains to money habits."
The 15 charts in here –> How The World Got Better in 2018 (A lot went wrong, but it's still the best year be a human being on Earth!)
This 18th century bond –> The Bond That Still Pays, 280 Years Later
This free little library –> Woman Turned 110-Year-Old Dead Tree Into A Free Little Library For The Neighborhood And It Looks Magical
And this powerful question to ask yourself at all times –> "Do I like who I am when I'm doing this?" via David Cain's reflections on self-esteem.
Happy weekend,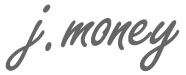 Find me also on: @Twitter | @Facebook | @Instagram | BudgetsAreSexy.com