Pass the money
Morning, guys!
I hope you guys are staying SANE and SAFE out there wherever you are in the world!! I know it's crazy right now, but all things eventually pass! They always do!
In the meantime, here are some articles we posted up on the blog in recent weeks, as well as some of my favorite things I found across the web… I hope they help in some fashion!
And I'm always here if you ever need someone to talk to. Just hit "reply" and I'm all ears…
XOXO
******
Popular on the blog:
#Overheard at The Coffee Shops… — A trip down memory lane, now being 3 weeks from my last visit! Not many financial gossips in this batch, but I sure am saving more now not being able to go to them every day! So that's worth something, right?! RIGHT???!
A Christian's Perspective on Debt-Free Living — A reader drops by the site to share his journey recovering from debt and what Dave Ramsey's baby steps has meant for him and his wife.
Quarantine Check-in and Savings— A quick update on how the Money household is going through these quarantine times… (hint: there are doodles all over our walls)
Budgets are Sexy? — 5 AM Joel shares his thoughts on budgeting during these trying times, and admits he hasn't been doing that great of a job with it lately! Maybe it's time for you to reconnect with your long lost one too! :)
New Book + Giveaway: "Keys to a Successful Retirement" – Fritz's new book comes out! If you're a fan of The Retirement Manifesto blog you'll be a fan of this book! And we scored 3 copies to give away before it even hits shelves! (May 5th)
Do You Feel More Prepared Having Lived Through 2008? — Caught a quote a few months ago that said over half of all millennials feel "more prepared" for the next recession having lived through 2008, and now curious if that still holds true?!
******
Favorite finds from around the web:
Kiddle.co — A safe visual search engine for kids!
PennyPortrait.com — Create a portrait of Abe Lincoln out of pennies!
Guided Meditation Video With Leon via YouTube (NSFW) — Journey into serenity with Curb Your Enthusiasm's notoriously zen Leon, J. B. Smoove ;)
Free Mindful Budgeting Templates via Cait Flanders — "There are weekly spending sheets, a monthly budget, a monthly calendar to stay organized, and two exercises to help you do monthly check-ins to see how you're feeling + quarterly check-ins to ensure your spending aligns with values."
Creating a Walking Map via Prepare 2 FIRE — "In early February, I posted that I was walking each day and to make it more enjoyable I would imagine myself walking across the country. I'm walking for overall better health. While I do enjoy getting out each day, the added incentive to now see where I will end up on a map is making it more fun…"
How The Rich Are Running From Coronavirus via LA Times — "Encased in steel, the bunkers come with a variety of add-ons such as escape tunnels, hidden doors, bullet-proof glass and pepper spray portals. For those with a bit more coin, Lynch and his team will make the bunker feel like a home. "Movie theaters are common," he said. "We built one in California that has a shooting range, swimming pool and bowling alley.""
Great Love & Great Suffering by Josh Radnor — "There's something so moving about the millions of people taking the quarantine seriously because it signals a deep belief in community and a respect for the most vulnerable among us. I look at staying in as a civic responsibility, a powerful statement that I am a member of a community, a resident of a state, and a citizen of a country. My life is not for me and me alone."
Parents Turn Kid's Drawing on Wall into Framed Work of Art via My Modern Met — "After coming home to find their 6-year-old son had used a green marker to draw a little house on one of their walls, instead of bestowing punishment, they decided to frame it—just like a masterpiece in a gallery."
And lastly, a fun poem by children's author Amy Ludwig Vanderwater:
******
May all those dollars return back to you as well!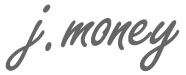 // For previous newsletters: Archives (below sign-up box)
// To connect further: @Twitter | @Facebook | @Instagram | @LinkedIn