The least important thing about you is what you have.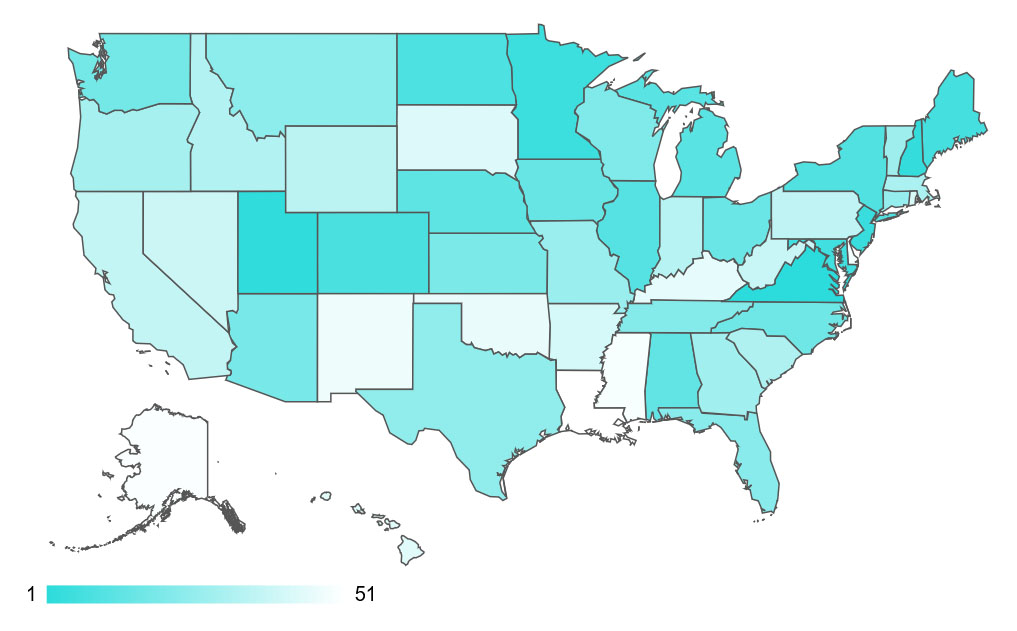 Morning friends!
Who's up for some early morning stats?! :)
A report just came out by WalletHub on the most financially literate – and least financially literate – states, and I was proud to see two of those I've called home over recent years land in the top 6.
How about yours?
The Most Financially Literate States:
Virginia <— Aww yeahh!
Utah
New Hampshire
New Jersey
Minnesota
Maryland <– BOOM
Maine
Colorado
North Dakota
New York
The Least Financially Literate States:
Rhode Island
South Dakota
Hawaii
Kentucky
Oklahoma
New Mexico
Delaware
Mississippi
Alaska
Louisiana
If yours landed in the bottom pile there, time to forward this newsletter around to everyone you know!!! ;) Details on the metrics used can be found here.
******
Articles I wrote this week:
MONDAY: Net Worth Report #134: $886,776.74 [+$8,778.54] — This month's net worth report along with the rhymes and reasons behind it… Although much less rhyming than reasoning I'm afraid… (I like big budgets and I cannot lie! You other debtors out there can't deny! Woop!)
TUESDAY: An idiot's guide to money: Stop being broke, start building wealth — A free ebook someone came out with in hopes of inspiring others // "In 2014 my life imploded. I was renting a room I couldn't afford, working two jobs and nursing a really serious cocaine habit. I lost pretty much everything and had to start from scratch."
WEDNESDAY:  Happy Money vs Unhappy Money — A Marie Kondo'esque way of looking at your money ;) // "Happy Money makes people smile and feel loved and cared for deeply… It is in many ways an active form of love… Conversely, Unhappy Money is the kind of money you use begrudgingly… Money circulated in frustration, anger, sadness, and despair is Unhappy Money."
THURSDAY: 12 Excellent Money Hacks For Ya — A bunch of notes people have shot me in recent months to better help them speed up their savings.
FRIDAY: How far have you come since 2012?! — If you've got a pen and paper handy, jot down what life/money was like in 2012 and then compare to how different/improved it is now in 2019! I bet you'll be amazed at how much things have changed!
******
Things I enjoyed around the web this week:
This list of calculators! –> The Ultimate Directory of FIRE Calculators
This road trip idea :) –> Meet the Curiosity-Seekers and Die-Hards at the Last True Blockbuster
This interview with the granddaughter of Roy Disney –> What It's Like to Grow Up With More Money Than You'll Ever Spend (Hat tip to Blair P for passing this over to me and highlighting one of the best lines in it: "You are who you are and the least important thing about you is what you have.")
This scavenger hunt in your change! –> GreatAmericanCoinHunt.com // "The Great American Coin Hunt is a plan for hundreds of coin dealers and collectors to drop an enormous quantity of vintage and collectible coins back into circulation. Here is your chance to dig through your change and find coins that have not been in circulation for decades! From Indian and wheat cents, to buffalo nickels, to Ike dollars, silver certificates, five and ten dollar blue and red seals will be spent at restaurants, gas stations and grocery stores from April 21, 2019 to April 27 2019."
This new toilet paper ;) –> Charmin 'Forever Roll' toilet paper can unravel to equal height of the Washington Monument // "This 2-pound roll is said to last up to one month (depending on the user, of course) and consists of 1,700 two-ply ultra soft sheets. Laid out flat, it measures 555 feet — as tall as the Washington Monument."
This reasoning for moving into a 665 sq ft portable cabin –> Our Story // "When the world turns upside down, things shake loose. Curiously, after the dust settles and you take a look around, you may just find that those things that were falling fast, needed to go anyway."
And this site I hope is a joke but is probably not ;) –> SchoolofAffluence.com // "You will learn: How to enter the elite circles ▸ How to fit into the high-society ▸ How to look like an affluent woman ▸ How to make wealthy connections ▸ How to find a rich man ▸ How to get a life full of extravagance"
Happy schooling!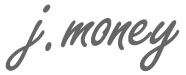 // For previous newsletters: Archives (below sign-up box)
// To connect further: @Twitter | @Facebook | @Instagram | @LinkedIn