The only reason a great many American families don't own an elephant…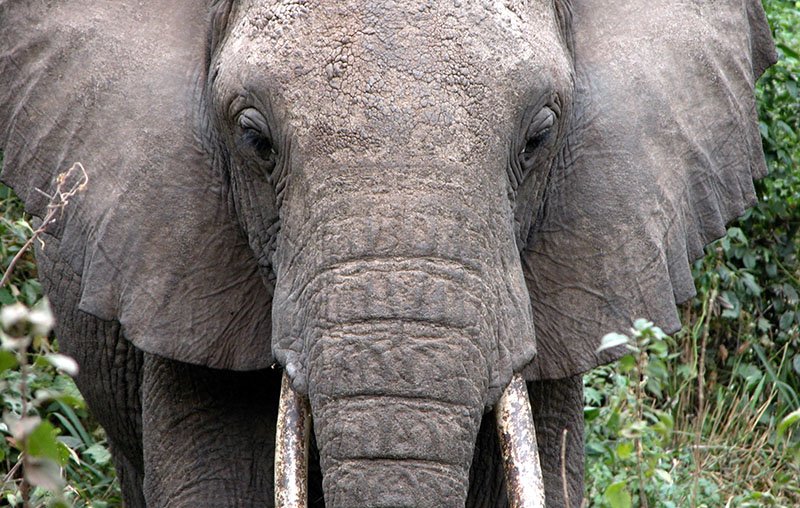 Morning!
Caught this quote the other day and I am DYING still!!!
"The only reason a great many American families don't own an elephant is that they have never been offered an elephant for a dollar down and easy weekly payments. ~ Mad Magazine
Haha… how true, and sad, that actually is… ;)
Lots of good discussions and finds to share with you this week… Hope you're still getting something good out of these emails! Let me know your thoughts!
******
Articles I wrote on the blog:
MONDAY: Are you a member of the Mileage High Club?! ;) — A continuation of my twitter post that went viral and had everyone sharing how much more frugal they are than me, lol… Have you hit 100k on your car yet?!

TUESDAY: "Buy your home like a landlord, live like a renter." — An excellent way of managing your home's finances! And something I'm going to set up myself in order to better separate my emotions from it all ;)
WEDNESDAY: The World's Best Banks According to Forbes — A survey that finally polls *real life customers* on banks they love and use vs typical business analytics… And SPOILER ALERT: USAA came in at #1 in the U.S. – woo!

THURSDAY: What are you doing with your tax refunds? — A list of 10 great ways to use your tax refund if you're like me and prefer getting a nice chunk in the end instead of throughout the year… Which most people end up spending anyways even though they like to gripe that it's better than "giving the government an interest-free loan!"
FRIDAY: 80 Years of Financial Hindsight — An article by an "old fart" about his thoughts and concerns on money over his 80 years of living… (Along with an excellent list of financial tips at the end from both him and me)

******
Places I was featured this week:
Business Insider: These 20 questions can help tell you how close you are to becoming financially independent — A spinoff of our post last week on that Financial Independence checkpoint test by Cashflow Cop.
Four Pillar Freedom: Where Were You At 23? — An old post that started getting passed around again that featured a lot of us $$$ bloggers… Here's where I was at at 23 y/o if you're interested ;)
"At 23 I didn't know anything about anything relating to money, other than I REALLY wanted a lot of it and I was hoping it would magically come some how without much work on my behalf :)

Now – over 10 years later – I'm thankful that not only have I started paying attention to my finances and grown my net worth from around $20,000 to over $500,000, but that I *appreciate* what money can do and no longer chase it just to "be rich," but more to gain *freedom*. The freedom to, ironically enough, never have to think about money again if I don't want :)"
******
Things I enjoyed from around the web:
This free mindfulness course by David Cain –> 3-Minute Mindfulness (3MM) // "It comes in five simple lessons. It will teach you: What mindfulness actually is, three ways you can practice it anytime anywhere, and why you might want to do that. Your homework is literally one minute a day." (Took this course last week and so far has stuck with me!)
This Twitter "moment" on the WWW turning 30!! –> Remembering dial-up internet as the World Wide Web turns 30
This history on Virginia lotteries –> "Lotteries date back to the earliest days of Virginia… It began in 1612 to help raise funds for the struggling Jamestown Settlement; it raised ₤29,000 for the Virginia Company. Lottery proceeds helped establish early universities (including Virginia's College of William and Mary and University of Virginia), churches, and libraries." – Wikipedia.org
These tips on how best to eat rolled oats –> twitter.com/BudgetsAreSexy/status/1105898626855915522 (Scroll to the comments section where everyone chimed in after my debacle!)
These people in the "Million-Mile Club" –> The World's Longest-Lived Cars (You will crap your pants when you see how much mileage that first person has racked up so far!!)
This article on movie money –> Where does fake movie money come from?
And this simple way to ensure you are focused on what matters –> "A simple way to ensure you are focused on what matters: Imagine everything gets wiped. You inherit no tasks or responsibilities from your past or present. Then, add back only what you miss. Choose what to add to a blank slate, not what to keep from a full plate." – @JamesClear
Blessed weekend,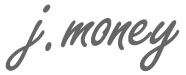 // For previous newsletters: Archives (below sign-up box)
// To connect further: @Twitter | @Facebook | @Instagram | @LinkedIn