The secret is to focus on subtracting
Morning, friends!
Nothing too juicy to report this week, but I have been having fun asking a lot of random questions on Twitter and seeing peoples' responses ;)
If you've ever wondered how many times someone has moved in recent years, or what tips they have for getting vasectomies, click here and here, haha… I also particularly liked seeing how many domain names people own in our space as many of us love to blow money on them!
Happy February! Fresh month to attack those goals (and debts)!!
******
Articles I wrote this week on:
MONDAY: Did you know there was a Personal Financial Satisfaction Index (PFSi)? — It's true! And you can even take the assessment yourself, if you're feeling brave ;)
TUESDAY: Financial Confessional: "I Day Trade Penny Stocks" — Our confessionals are back!! And we start off with a juicy one that many of us like to avoid! Haha… If you have anything you'd like to get off of your chest, just pass me a note and we'll feature you (anonymously) on it as well ;)
WEDNESDAY: 4 Ways to File Your Taxes for Free — Some excellent resources for those who make under $66k/year or are in the military or just have super simple situations (W2s, rent, etc).
THURSDAY: "What are your thoughts on taking a pay cut to land a more dependable job?" — A reader's request for help! Shoot her all the advice and happy thoughts you can muster up!
FRIDAY: My Favorite Finds This Month 💎💎💎 – Similar to today's newsletter, this one features a handful of articles I enjoyed from around the web the past month. Many of which you'll recognize as I pass them over to you first ;)
******
Other gems I enjoyed this week:
This reminder from Derek Sivers –> "Life can be improved by adding, or by subtracting. The world pushes us to add, because that benefits them. But the secret is to focus on subtracting."
This essay contest! –> You could win a $1.7 million mansion by writing a standout letter
This tiny space living –>Want To Check Out My Caboose? (Miss Mazuma bought a freakin' TRAIN to live in!! For $36,000!!!)
This (free) tool for cropping and re-sizing animated gifs –> EZgif.com (Had no idea how easy it was until I took 5 seconds to research it, haha…)
This hilarious 6 min stand up bit –> Gary recounts the thrilling tale of how postal code abbreviations came to be [youtube]
This frugal way to entertain yourself ;) –> Cat Food Bowling
And these thoughts by Four Pillar Freedom –> Not Wanting Something Is As Good As Having It — "What we're all after isn't stuff, it's the feeling that we think that stuff will give us: contentment, satisfaction, and tranquility. We all just want to feel at peace. And the less stuff we need to own to feel at peace, the less time we have to spend in a cubicle doing work we find pointless."
Happy stuff-free weekend,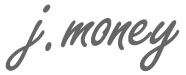 Find me also on: @Twitter | @Facebook | @Instagram | BudgetsAreSexy.com