The sweetest sound to anyone's ears is the sound of their own name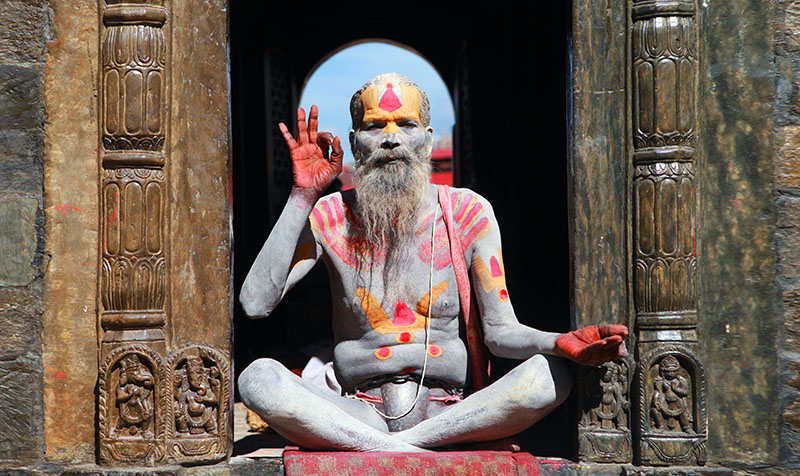 Morning!
This week I've been obsessing over two big things: 1) finding a way to convince my wife to let us keep renting instead of buying a home again (see blog post articles below!), and 2) trying to be better about remembering peoples names.
So far it's a big fail on that first one, haha, however I'm proud to say that the second one has seen some major progress.
I REMEMBERED *THREE* PEOPLES' NAMES THIS WEEK!
And apparently I'm not the only one who sucks at this as one post on Twitter and the internet almost breaks, haha… But as Dale Carnegie liked to say, "A person's name is to him or her the sweetest and most important sound in any language." And plus – it's just a nice thing to remember as a human :)
Tips on how to be better about this can be found on that same Twitter thread, and here's an excellent article I found on it as well that really puts things in focus: The power of using a name, via The Washington Post.
Hope you find this, and everything below, helpful!
******
Articles I wrote on The Budgets:
MONDAY: Net Worth Update #133: $877,998.20 [+$29,332.73] — part of our Net Worth Series where we show a real-life snapshot of money (my money!) in hopes it helps put more perspective around this stuff…
TUESDAY: My wife is itching to own a home again (!!!) — As we approach our upcoming move back to the greatest state in the nation this summer (Virginia is for lovers!), my wife's hints of revisiting home ownership again are getting harder and harder to ignore…
WEDNESDAY: Excellent home searching advice, especially for first time buyers… — If you're new to the home buying process, or dipping your toes back into it again after some time off like us, this is for you.

THURSDAY: Advice From a Coffee Mug ☕ — If you never thought your mug could change your life, think again ;)
FRIDAY: Where are you on your path to Financial Independence? Take this test. — Answer 20 super easy questions, and it'll spit out your rank and where you stand in your journey towards financial freedom right now :)
******
Places I was featured this week:
Business Insider: 7 money habits that have a high rate of return — This is an oldie from my blog, but still jam packed with nuggets that's sure to excite any wallet out there ;) Habit #6 is is my favorite.
******
Things I enjoyed around the web:
This personal finance tip from Nicki Minaj –> "Don't spend your tax refund"
This mega way of paying it forward –> D.C. restaurant feeds the poor and homeless every single day // "This immigrant-owned restaurant in Washington, D.C. just blocks from the White House feeds the homeless and poor every single day as if they were full paying customers, no questions asked."
This idea on limiting phone use –> "We are trying a new routine at our house from now on. We are putting the phones in a kitchen drawer from the time we both get home from work until the baby goes down for bed. Once the baby is secured, the phones can come back out." – Ramp Capital LLC
This wild fact about $100 bills! –> There are more $100 bills in circulation than $1 bills, and it makes no cents // bonus point for the pun!
This backstory on Justin Bieber's mom –> en.wikipedia.org/wiki/Pattie_Mallette // don't ask me why I was googling that, haha…
These random invention facts –> "It took 50 years after the invention of canned food for someone to invent the can opener. And we put a man on the moon before we put wheels on suitcases. How is that possible? The can opener had to wait for thinner cans: early tins were too hefty to submit to anything less than a chisel. In the case of wheeled luggage, the barrier may have been social acceptance. Luckily Robert Plath, who patented the two-wheeled Rollaboard in 1991, was a Boeing 747 pilot with Northwest Airlines, who began selling his invention to other pilots and crew. When passengers began asking to buy them, he started the Travelpro company." – Rory Sutherland via David Perell's newsletter
This children's book my boys and I are obsessed with –> "Little Pea" by Amy Krouse Rosenthal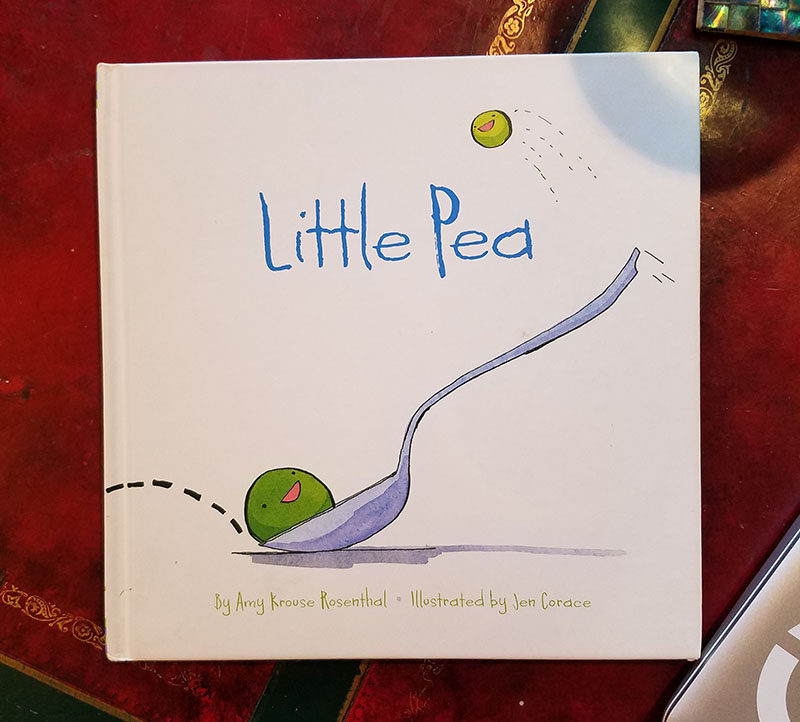 (Links to Amazon page // affiliate link)
And this beautiful love a mother in our community has for her son who was recently diagnosed with cancer –> "just came out of hospital bathroom after shaving my head again… His eyes light up.. he says "MAMA! They gave you the medicine so your hair doesn't grow!!!" I said yep…He reaches for me.. hugs me..Pulls me back to smile at me and says "I love you mama" and gives me a big fat kiss on the lips… This is what I live for. To make that boy smile and show him I care and now I'm crying in the bathroom." – @FrugalPharm
Every day really is a blessing,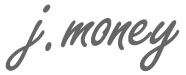 * Subject line adapted from a quote by Rear Admiral, Robert C. Lee
// For previous newsletters: Archives (below sign-up box)
// To connect further: @Twitter | @Facebook | @Instagram | @LinkedIn