The world's more interesting with you in it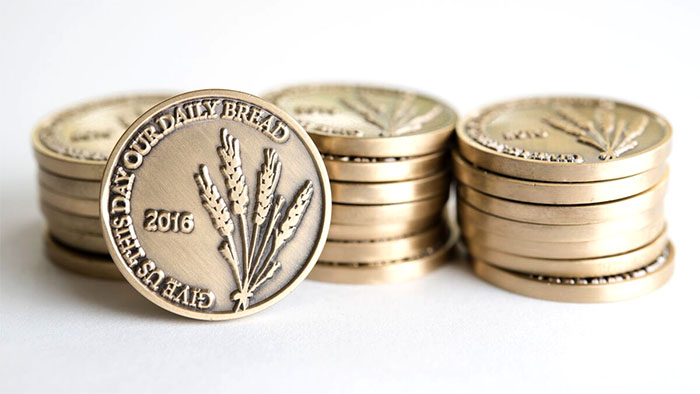 Morning, fam!
What a week! Between the wife starting a new job and me extending my stay-at-home-daddy daycare, it's been quite the affair around here! But the world marches on as it always does, and I took immense joy from the small pockets of time afforded us to just stop and breathe for a few…
And hopefully you were able to find a little peace yourself :)
Here are my favorite finds from around the web this week, as well as the articles that came out of my own head when I wasn't deep in thought marveling over pencils…
Hope it sparks something!
******
Articles I wrote this week:
MONDAY: A Bunch of #Wins Martin Luther King Would Be Proud of ;) — Did you know MLK was a personal finance proponent who wanted to wipe out poverty using a "Freedom Budget?"  We're still far from that dream unfortunately, but here's a list of those getting closer to their own in our community.
TUESDAY: Don't forget to load up on Forever Stamps this week! — A reminder to pick up Forever Stamps before they go up 5¢ this weekend!! Also – all the Post Office stats you'll ever need to impress your friends 📪
WEDNESDAY: Are you a Showroomer or a Webroomer? — Showrooming: when you visit a store to check out a product, but then go home and purchase it online. Webrooming: when you research products online first, and then go to the store to check it out/purchase ;)
THURSDAY: The "Beat Last Year" Budgeting Challenge! — #1. Pick a category of your spending you desperately want to improve #2. Find out how much you spent on it at this time *last year* #3. Commit to spending *less* in that category for the next month!

FRIDAY: "You want HOW much for that stamp?!?" — Two days this week talking about STAMPS!! What a party this blog is! ;) But here's a post you don't want to miss if you're a fan of creative hustles. As told by former U.S. Navy submariner, Doug "Nords" Nordman.

******
Articles I was featured in this week:
The NY Times: The Easy (and Free) Way to Make a Budget Spreadsheet (Includes tons of templates and online resources, including my own spreadsheets)
JamesClear.com: 30 One-Sentence Stories From People Who Have Built Better Habits (Features my teeth brushing hack! :))
RockstarFinance.com: Rockstar Rumble, Round 1, Posts 17-24 (If you liked my post earlier this year on the 35 Mini-Missions to improve your money, cast a vote for me so I don't lose in the first round again! Haha…)
******
Other gems I enjoyed this week:
This new(ish) charity –> Breadcoin.org. They created tokens you can give out to those in need which are redeemable for food, for anyone uncomfortable handing out cash! Which is pretty ingenious!! And with 2,800 of them already in circulation, I'm hoping to get it closer to 3,000 when I start buying some up myself and passing along :) If you like the idea – please share as they're currently only in D.C. and Portland right now! Here's an excellent article and video on them from CGTN America: Breadcoin: The new dough to help feed the hungry
This idea for the next Halloween –> BooksForTreats.org, where you give books instead of, *ahem*, treats at Halloween ;) To "feed kids' minds, not their cavities!"
This tool to cut down on your inbox size –> FindBigMail.com (Just ran it myself and helped get my Gmail from 76% full down to 45% within minutes!)
This offer of Free financial planning for furloughed workers –> Kevin Mahoney, CFP®
And then lastly, this friendly reminder from Austin Kleon –> The world's more interesting with you in it.
Happy weekend :)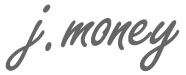 Find me also on: @Twitter | @Facebook | @Instagram | BudgetsAreSexy.com