There's never enough money to do things perfectly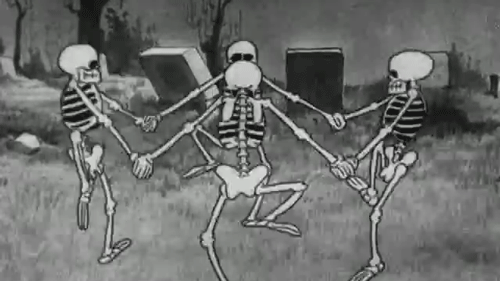 Happy Friday!
Here's a smattering of articles I wrote this week, as well as a bunch of other great reads from around the web that may or may not be 10x as insightful ;)
Anything new and juicy going on in your worlds lately?
********
Articles from yours truly:
A Peek Inside Amanda's Money Notebooks! — "When I found out that Amanda used notebooks to track her finances I asked if she'd be kind enough to snap some pics for us, and she not only did that for us, but also included some of her backstory as well. So here's the backstory along w/ the pics!! Gotta love that cheetah one, rawr!"
#OverHeard at the Coffee Shop – Volume VI — "Please to enjoy: things I've overheard at the coffee shop lately! Courtesy of unsuspecting – but very interesting – people unlucky enough to sit near me, haha…"
Meet Miguel – an Immigrant Who Became a Multi-Millionaire Without Any Help or Money — "Most of us have come from a pretty solid background with plenty of opportunities to (easily) take advantage of, but Miguel here is proof that even without any of this privilege you can still succeed – and well!!! – with some good grit and determination. Here's his story of how he went from nothing to millions, all by the time he reached his early 40s."
Should Have Listened to Dad… – A gaggle of stories from yesteryear on stupid things I did with my money, despite my father's advice ;)
What Do You Need More of In Your Life Right Now? — "There's never enough money to do things perfectly, but there's always enough money to make a start."
********
Articles from others I enjoyed:
The Financial Turing Test by Of Dollars And Data — "Imagine we could simulate the universe where each time you are born to different set of parents with a different genetic makeup. Sometimes you are born a man. Sometimes you are born a woman. Sometimes black. Sometimes white. Sometimes smart. Sometimes not… What would you do to have the highest probability of becoming financially secure regardless of your background?
A Frugal Person on a Bicycle Looks at 40 via FrugalWheels.com — "I've interviewed artists, musicians, business leaders, athletes, scientists, categories I can't even remember. I've written about murders, rapists, child molesters. And the sickly combinations of those crimes.  It's been an interesting life so far. Here are a few of the things I've learned along the way."
The Living Cost Per Hour Calculation – Fun Game to Financial Freedom by Dividend Diplomats — "Occasionally, it is hard to see the impact you are making on a $100, $500 or even a $1,500 dividend stock purchase. Heck, I deployed almost $5,000 in August and I felt like THAT wasn't even a ding/dent into the journey. Is there a better way to keep the atmosphere upbeat, positive and to continue to motivate and truly see the impact of each and every dividend stock purchase? Yes, yes there is! Enter – The Living Cost Per Hour Calculation!"
Eye-Opening Photos of Hong Kong's Packed "Vertical Graveyards" on Hillsides via My Modern Met — "With space at a premium in the densely packed city, these cemeteries built into the surrounding mountains loom ominously over Hong Kong. Many of these terraced burial sites were built in the 1980s as a last-ditch effort to create more space in a city that is running out of places to bury the dead."
The Five-Minute Email Rule Completely Transformed The Way I Work via Fast Company — "We're all drowning in email. And if you're spending 15 minutes on every reply, no productivity system is ever going to save you. Not inbox zero, not batching, not turning off notifications—nothing. Your only hope is retirement. My rule: I never spend more than five minutes writing a work email. "
And then lastly, the thought of the week:

"Life should not be a journey to the grave with the intention of arriving safely in a pretty and well preserved body, but rather to skid in broadside in a cloud of smoke, thoroughly used up, totally worn out, and loudly proclaiming "Wow! What a Ride!""

– Hunter S. Thompson
Happy living, everyone :)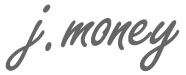 // For previous newsletters: Archives (below sign-up box)
// To connect further: @Twitter | @Facebook | @Instagram | @LinkedIn