We All Have a Time Machine
Good morning!
And bye-bye Covid Beard!! Lol… Kids always get a kick out of me doing that, though the dog was much less impressed (took her about 10 minutes to trust me again!).
Always a good way to get a fresh start though :) And PS: You don't need to wait until New Year's to take action!! If you've been wishing for something for awhile now, let TODAY be the day you do something about it. I don't care if you only spend *5 minutes* on it. DO IT!!
DOOOOOOOOOOOOOOOOO
IIIIIIIIIIIIIIIIIIIIIIIIIIIIIIIIIIIIIIIIIIIIIIIIIIIIIIIIIIITTTT!
And then take a pic of it and send it to me :) Hopefully it'll be less creepy than a naked guy with their beard half shaved off…
Below are my favorite articles from the week. Be good 🙏🙏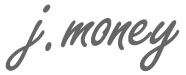 ******
Favorite reads this week:
Mom Quietly Quits Household Chores to See If Her Family Notices via Upworthy — "Channeling the fed-upness of mothers everywhere, she just up and stopped doing household chores to see what would happen. Two days later, she began sharing the saga in a Twitter thread that's as entertaining as it is satisfying."
Kakeibo: Save Money Using Mindful Japanese-Style Budgeting via FinMasters — "A simple yet powerful personal finance philosophy that teaches you to save money and spend mindfully. All you need is a pen and a notebook."
Die With Zero: 9 Minute Book Summary via Debt-Free Doctor — "As most books about investing discuss how to grow wealth and accumulate more, this one was the total opposite. It detailed an interested concept of how we could plan out our finances to ensure that we enjoyed life and died with, you guessed it, ZERO. I have to say it's one of the few books I've read that have made me pause and rethink my view about money and life."
Do You Have an Investing Edge? via Monevator — "In my professional capacity I've witnessed actual edge, firsthand. And pretty much none of these edges are available to the private investor. Let's run through a few examples."
What If One Dollar Was Worth One Use? via Mixed Up Money — "If you buy a product or an item of clothing, the value should always even out to $1.00 per usage. After all, why would we spend $150 on a pair of jeans if we weren't planning on wearing them at least 150 times?"
A Piece of Early Retirement Advice via I Retired Young — "FIRE blogs often focus on the money side of the FIRE equation. Some also focus on what can be done in the new time freed up from retiring early. But not many seem to talk about how your early retirement dreams might affect your partner, or how your partner's plans can impact your early retirement."
We All Have a Time Machine, It's Disguised as NOW via Financial Success MD — "Every time we say I wish I could go back in time and change something, we should go ahead and make the change NOW, so our 20 year older selves will not be kicking ourselves for not making the change when we first thought about it."
There Are Very Few Decisions That Will Ruin Your Life via Financial Panther — "What you'll find is that most of your worst-case scenarios are really more like a 3 or 4 out of 10 on the badness scale. It sucks, but you can bounce back. Very few are going to be – as Tim Ferris has eloquently stated – on the "holy shit, my life is over" level."
Video of the week:
Real Estate Right Now via TikTok — one of the funniest things I've seen relating to this crazy market we're in right now :) If you've been trying to buy a new place lately you'll relate!!
Site of the week:
RIPMedicalDebt.org — A great option for anyone looking to give back! "With every donation, RIP uses its precise data analytics to pinpoint the medical debt of those most in need of relief… People across the country receive a letter that their debt is gone. No taxes. No penalties. Just like that, they're free of medical debt." [Hat tip to The Bitches for recommending this]
Quote of the week:
Saw this the other day and it hit me hard. Especially with Covid still wreaking havoc out there…
"A healthy man wants a thousand things, a sick man only wants one thing." – Confucius
Damn. Brutal! But what a way to put things in perspective…
The next time you catch yourself wanting yet another bobble or upgrade in life, try to recall this line even if to just pause for a second and take in your blessings! Money can get you a lot of things, but not some of life's most essential.
If you're struggling with health problems yourself, please know you are in our thoughts and we wish more than anything that you get better.
You are loved.
*******
// For previous newsletters: Archives (below sign-up box)
// To connect further: @Twitter | @Facebook | @Instagram | @LinkedIn