Whatever you pay attention to, grows.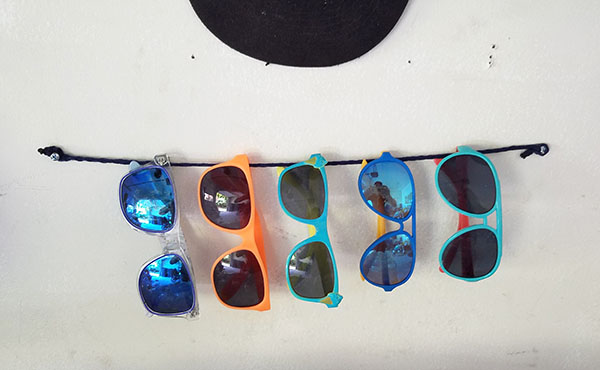 Good Morning!
It's been a hot minute, eh? Y'all good? Anything juicy going down lately? :)
I built that DIY sunglasses rack up there that I was pretty proud of, haha… 3 years of figuring out how to keep all these things organized and then BAM – the idea hit me out of the blue! So funny how our brains work…
Other news around the Money household lately:
I'm still skateboarding almost daily! I can now ollie (jump) over things, and getting super comfortable going up and down skate ramps with much less fear too. Similar to other things in life, confidence is key! Only it hurts a LOT more when you fail at skating, lol.
I'm still dabbling in cryptos… and definitely losing more money than the opposite – hah! But shockingly it's been a pleasurable experience. Mainly just cuz it's so nice to be doing something different than indexing all the time, though of course 99.9% of our money is still invested there. Right now I have some Bitcoin, Ethereum, COIN, and of course Doge.
I'm still tracking our net worth every single month. Going on 14 years straight now! And while we don't share them publicly anymore, you can see our last one here if you're new to my stuff –> Net Worth Report #139: $1,131,601.03 (it was a juicy one!)
I'm still curating the best articles around the PF community at All-Star Money. Probably one of the best job I've ever had as all I do is read articles about money every morning and then share my favorites with the world! Similar to the Rockstar Finance days, only I actually get paid for it :) Been about 4 months now and looks to be growing nicely…
Speaking of All-Star, if you created anything COOL and FUN last year during the pandemic (2020), send it over to us as we're putting together a page highlighting some of the best stuff and would love to include yours! It can be a video you made, an article, meme, gif, arts & crafts, whatever! As long as it's *money* related we'll consider it. Shoot anything you've got here –> allstarmoney.com/2020
We're gonna be (finally!) sharing all the videos *I made* from last year too, which is great as I spent like 60 hours on them and they came out kinda fun!
Here's a short one I put together for the "2020 fun" ASK if you wanna get a sense of the look and feel of them, or if you just wanna see my face because you forget what I look like :)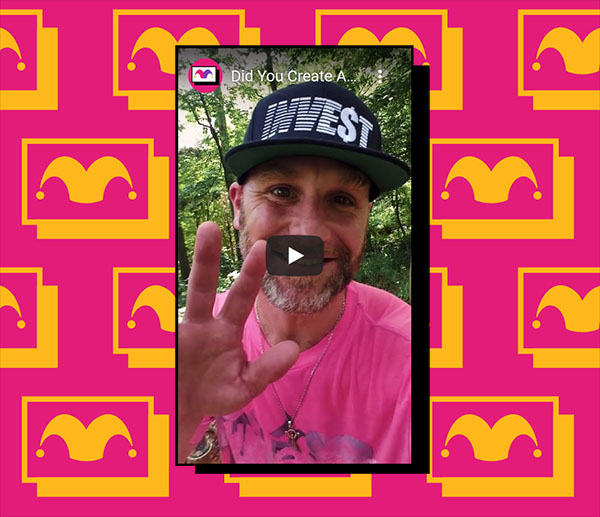 [Click to watch]
And lastly, I thought I'd share something I've been doing lately that's REALLY helped me with spending money on stuff I want – especially as a minimalist.
And that's the idea of always having a *back up plan* for whatever item I bring into the home. I've tried the "one in, one out" rule before, but that's never stuck and so far this new one has really put me at *ease* whenever I'm considering something.
Basically, any time I really want something (a new book, antique, pair of shoes), I force myself to first come up with a Plan B for it so that way a) if I come down with a serious case of Buyer's Regret once home I know *exactly* what to do next, and b) if it doesn't fit, or it sucks (i.e. bad book), etc, I also know what to do with it next SO IT DOESN'T ADD CLUTTER TO MY LIFE – both physically and mentally! The worst is buying something only to then have that something bring you pain vs joy and now you're really feeling awful about it.
Some of these Plan B's have been donating it to a thrift store (bad book), re-selling it to a local shop (antique w/ buyer's remorse), and then my favorite: donating it to a museum! Something I plan on doing with all my rare books/coins from my hometown unless my kids end up wanting them one day (not likely). Some of them are so specialized you can't really just sell them anywhere, and while I could hawk them at my local antique shops similar to the antiques idea, the notion that I'm helping build out a "collection" that could one day be displayed for others to enjoy brings an IMMENSE sense of joy to this minimalist at heart :)
Though of course you still have to be careful with these Plan B's as it does help you spend more freely, but at least it's with double purpose!! First purpose: for myself to enjoy, second purpose: for others to enjoy, haha…
And really, isn't that what happens with ALL THE THINGS we have? We may own it now, but it's only temporary. Your house, car, TV, couch, it will all one day belong to someone else or something else  (dump) whether you plan for it to happen or not. So why not plan for it?
Your friend in finance,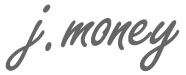 // For previous newsletters: Archives (below sign-up box)
// To connect further: @Twitter | @Facebook | @Instagram | @LinkedIn
******
Some of my favorite finds from around the community last month:
This lesson from nomad life –> "You cannot rely on outside factors to make you healthy or whole. You have to provide that for yourself." – APurpleLife.com
This mindset behind charity –> "When we see someone in need, we want our first thought to be, "how can I help?" not "what did you do wrong?" – ALawyerandHerMoney.com
This idea of taking "massive imperfect action" –> "It's okay to trip, it's ok to fall, it's ok to make mistakes, as long as you are moving forward… It doesn't have to be perfect. Making something happen is way better than perfect."
This money date idea! –> "Once a month or so my wife and I have a money meeting. We jokingly call this meeting our monthly "Coffee Chat". These clandestine meetings take place in the morning and under the noses of our sleeping daughters. On any given Saturday morning, we'll make our way downstairs, cat burglar-like, to the kitchen to plot our escape from the workforce."
These bad (?) arguments against Bitcoin –> The Top 9 (Bad) Arguments Against Bitcoin (I still can't tell which facts are true and which aren't, but it does help reading about both sides of the coin to better formulate your own thoughts)
This idea of being more effective in your giving –> Don't Let Randomness Rule Your Giving Strategy
This realization from Steve after a visit to the casino –> "The day we arrived our net worth was at an all time high, the next day it dropped by $15,000. During that time I had lost a total of $5 at the casino and felt worse about losing the five dollars than I did about my portfolio losing fifteen thousand! What was that all about?" (I'm like this too! But also with money I *get*, like dollars I find on the ground or someone gives me, etc… Always feels better to receive *that* money than thousands more in my paycheck, haha…)
This recent podcast I was on –> From Sexy to Rockstar to All-Star: The Evolution of J Money (Earn & Invest Podcast)
And lastly, this quote from Kevin O'Leary of Shark Tank fame:
"Whatever you pay attention to, grows."

Have a blessed weekend 🙏🙏