The Wisdom of Life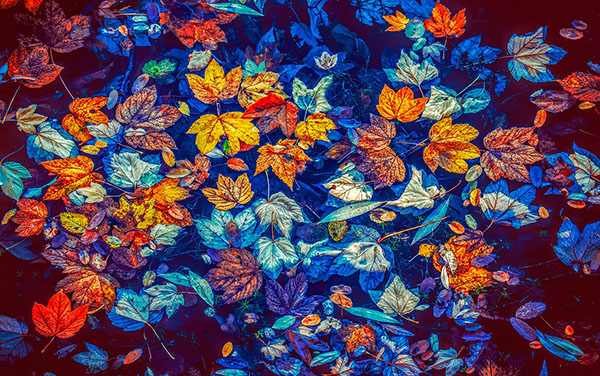 Morning!
Here are my favorite articles from the past couple of weeks – both from me, and others around the web…
On a side note, I've started this thing where I'm trying to *experience* one new thing a day in my life, and the more *physical* I can get involved the better.
For example, I've started visiting local attractions and museums in my hometown now, as well as other random shops or streets I've often overlooked, and so far it's been an incredibly rewarding experience! Not only am I immersing myself into the community more, but I'm learning so much with each and every visit on top of staying away from the computer more…
Highly recommend it if you're looking for a new challenge or just bored ;) Maybe give it a shot this weekend?
********
Favorite articles on Budgets Are Sexy recently:
Having a Hard Time Paying Off Debt? Try a Money Board!! — "The real magic is in my money board, where I track the current goal of paying something off. $1 usually represents $1k. Each time $1,000 is paid off, a dollar moves from the left side of the board to the right. When the debt is cleared, the money moves back to the left and a new goal is set. I've paid off tens of thousands of dollars this way."
My Name is Fern, and I Work at a Cemetery — "I'm very familiar with hanging out and visiting cemeteries as it's one of the most serene places in the world!, but I've never known anyone to actually *have a job there*, so hopefully you find this as interesting as I did… And then when you're done, be sure to check out our post on what it's like to be a MORTICIAN so you're all set for Halloween this year!"
New $$$ Book Out + Giveaway: Choose FI! — "Another book drops from our community today – and it's a big one! "Choose FI: Your Blueprint to Financial Independence" by Chris Mamula, Brad Barrett, and Jonathan Mendonsa. A copy you 100% want to own if you're a fan of the Choose FI movement ;)"
One Tweak a Week! — "I listen to Paula Pant's Afford Anything podcast, and she introduced me to the concept of One Tweak a Week. Essentially, you do one small thing each week to move yourself forward financially. They can be small things (like checking your credit score), or bigger things (like paying off your car – which I did last week!). I really, really like this idea because it keeps the momentum going, however small, and has some accountability built in if you share it with a friend."
Children Now Average $30 a Week in Allowance?! — "My kids don't currently get anything a week except for love and encouragement and some good ol' quality time with dad, but the topic of money has started creeping up more and more now so it's only a matter of time until we have "the talk." And if I'm being completely honest, I'm not sure where I stand on it?"
Lifestyle Creep… Isn't That Kind of the Point? — "Most of what you'll find on the Internet are articles on how to avoid lifestyle creep and why it's "the biggest threat" to your financial future. Perhaps there's some truth to that, but I think if you allow yourself to "creep" with intention, you, your family, and others can all be better off."
10+ More Money Ideas to Try Out — "Gamer guilds, anti-bucket lists, value tracking tabs, credit score tests, mortgage time travel!, paycheck challenges, "what to do when I'm dead" letters, a half dozen ideas on gift giving, and more!"
********
Favorite articles around the web recently:
I Made My First Million, and I'm Still Broke via Paychecks and Balances — "While I've grossed over $1,000,000 in the first third of my working career, I don't have anything close to $1,000,000 dollars saved… I have only managed to accumulate less than 1/4th of it in savings, assets, or retirement funds."
The Wisdom of Life by Arthur Schopenhauer via The Rabbit Hole — "Excessive material wealth does little for happiness but we must be able to meet our needs or else we won't have the luxury of time and space to focus on ourselves and what makes us really happy."
4 Simple Techniques to Remember Everything You Learn via Entrepreneur — "In a four-month period, practicing for 30 minutes a day, you can expect to learn and retain 3,600 flashcards with 90 to 95 percent accuracy. These flashcards can teach you an alphabet, vocabulary, grammar and even pronunciation. And they can do it without becoming tedious, because they're always challenging enough to remain interesting and fun."
How George de Mestral Invented the Velcro Fastener via NY Mag — "In 1941, de Mestral was on a hunting trip and noticed that both his pants and his Irish Pointer's hair were covered in the burs from a burdock plant. Where many might have brushed them off in irritation, de Mestral decided to study the burs under a microscope, more out of curiosity than sensing a new business opportunity… What de Mestral saw were thousands of tiny hooks that efficiently bound themselves to nearly any fabric (or dog hair) that passed by."
IT'S GOING TO BE A CLIFFHANGER by Josh Radnor — "Yes, the planet got destroyed. But for a beautiful moment in time we created a lot of value for shareholders."
Travel Without a Phone by Derek Sivers — "Where you are is partially defined by where you are not. When you're somewhere, you're not somewhere else. But when you use your phone, you're everywhere. You keep in touch with friends. You hear what's going on at home. You see the screen exactly as you do anywhere else"
And this Twitter mental health tip via @ZoeChance:
Twitter mental health tip:

Mute words and phrases, not just accounts. (You'll still get news.)

Settings —>

Content preferences —>

Muted:

******
Happy filtering :)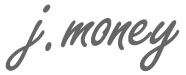 // For previous newsletters: Archives (below sign-up box)
// To connect further: @Twitter | @Facebook | @Instagram | @LinkedIn