You may be a money nerd, if…
Happy Friday!
Here's the best of Budgets Are Sexy lately, as well as other parts of the web that I couldn't help but want to share with the world ;)
If only people in our "real" lives appreciated this as much as we do! But oh well, guess everyone can't be as awesome as us…
Let me know how you score on that nerd quiz btw ;)
******
Favorite articles on the blog lately:

You may be a money nerd, if… — "You track 2 different versions of your net worth… You fund a college savings account – even though you don't have any kids yet…You get more heated debating whether the RE belongs in FIRE than you do with politics!"
Are you financially better off *today* than you were at the start of the year? — Answer these 6 questions to find out!
Let's use up those forgotten gift cards! — Every year we give up close to $1 BILLION of unused gift cards in our country. Let's make sure we're not a part of it!
12 More Money Ideas to Try — A bunch of great money tips from our community featuring The Money Binder, The Car Payment Pretender, The "One Hanger" Rule!, The Book Diet, and The Santa Boxer-Upper
You're always one decision away from a totally different life – Most of us know what we should be doing, but it's a whole other thing to actually DO IT. Let this be a gentle push to take that first step, and if you need an accountability partner along the way I'd be happy to be one for you :)
12 Ways to Live More Sustainably/Frugally — Caught a great list of 101 ways to live more sustainably and here were some of my favorites. Along with some links they recommended which sent me down a whole other rabbit hole for the past hour and a half, haha…
14 Frugal (and Actually Helpful!) Moving Tips — A handful of clever tips I'd never heard of before from Twitter! Who said that place was a waste of time?! ;)
******
Favorite articles around the web lately:
The 'Strange, Unduly Neglected Prophet' via NPR — "He proposed a new kind of paper money that would have an expiration date. To avoid expiration, the bills would have to be periodically stamped for a fee. With no new stamp, they would become worthless… Gesell believed this would keep money whizzing through the system, preventing future depressions and increasing public prosperity."
How to Pay Less Taxes – A Very Cute Cartoon via Burrito Bowl Diaries — "So here's the situation- You have to pay taxes, but you don't like it. You would rather spend your days having fun, and taxes and fun are inversely correlated- It's MORE fun to pay LESS taxes, and vice versa. So what's a person to do?"
Mr. Rogers Wasn't a Saint, He Was One of Us via Raptitude — "Joanne Rogers has said she doesn't like it when people refer to her husband as a saint, because that makes his level of kindness seem unattainable. "People invariably say, 'Well, I can't do that, but I sure do admire him. I would love to do it.' Well, you can do it."
Life Hacks I've Picked Up From The Death Notices via The Globe and Mail — "I spend Saturday mornings with a coffee in one hand and my newspaper's death notices in the other… What is it that makes me want to know these people? I have been asking myself the same question for a decade."
I've Been Using a 950,000-Mile Lexus as a Daily Driver via Autotrader— "Not too long ago, our editor/overseer/cause celebre Doug DeMuro expressed amazement at discovering a Ford Excursion with 603,000 miles on the clock. Me, I wasn't as impressed — because I've been cruising around in a 1996 Lexus LS400 with half again as many miles as that old Excursion."
And then for all those who loved our Christmas Tree Side Hustle years ago and/or Taylor Swift, here's a fact that will blow your mind: Taylor Swift GREW UP on a Christmas Tree Farm! And you can see it in her latest video she dropped, which also includes a home video of her getting her very first guitar that would go on to change her – and everyone else's – lives years later… Pretty wild!
******
Happy weekend,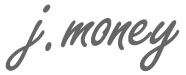 // For previous newsletters: Archives (below sign-up box)
// To connect further: @Twitter | @Facebook | @Instagram | @LinkedIn