A message from the universe.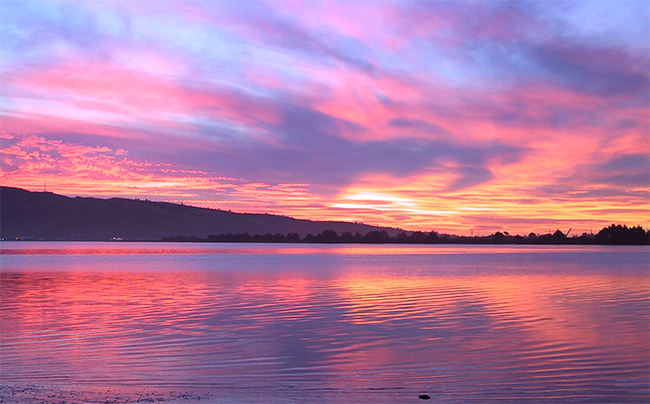 Good morning!
I have a message from The Universe to supply to you today – you're very lucky ;)
Courtesy of Tut.com and reader Greg Pohl who forwarded this to me:
What good does it do knowing approximately where the treasure lies, yet never digging? Having a bank account with millions in it, but never writing a check? Or discovering the fountain of youth, but never drinking a drop?

You must live the truths you discover, break your old rules, defy logic, be the change. Dig, write the check, and drink eternally, one little step after another.

There's no other way,

– The Universe
BOOM.
If you've been waiting for a sign, this is it!! Get out there and start digging!! :)
And perhaps today's articles I rounded up below will help you with that…
*******
But first, some important news from yours truly:
#1. I watched Top Gun!! And it was just as good as the entire universe has been saying 😂 (The Universe knows, I'm telling you!!)
#2. I tried barrel-aged coffee this week and hoo-boy did it have a kick! What is barrel-aged coffee? "Barrel aged coffee is coffee that has been aged in retired liquor barrels like whiskey, bourbon, and rum barrels. The coffee beans are aged in the barrels for up to a few weeks at a time, slowly developing more flavor."
#3. I'm not allowed anymore to make fun of people who use real money to buy fake money in video games… After spending $10 on Robux and Minecoins for my boys….
Alright, recent posts I wrote, and other favorites from around the web, are featured below…
Hope they help! And don't forget to take action afterwards! Knowledge is useless if you don't do anything about it!!
Your pal in The Universe,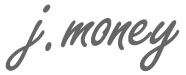 *******
Posts on Budgets this week:
16 Good (and Bad!) Changes Since My "Retirement" — If you're interested in what I've been up to over the past few years, this will catch you up! Includes: my new dog, my new office, my new cream of wheat obsession (!), my new cemetery plot, my VANs fanboying, and the selling of my old basketball card collection. Plus some not so good stuff…
Ridiculous videos I made about money! (And some fun Q&As) — Featuring all the videos I created the past two years while experimenting with YouTube! Includes skits on the 3 budgets you need to have, an investment tip that could get you half a million dollars, how to lead a more intentional life, the power of writing your own obituary, and finding your "Ikigai."
******
Favorite reads from the community:
Why I Don't 'Have A FI Number Anymore @ Financial Panther – "We don't have to wait around to hit the magic FI number before we go do the things we want to do. Instead, we can figure out what we want now and create a life that lets us do that."
The Personal Finances of The Simpsons @ Lazy Man and Money — "Recently, NPR had a podcast about The Simpsons and how their finances stack up today. It seems that their critique caught the writers attention. They decided to address the Simpsons' personal finances in the last episode of the latest season, Poorhouse Rock. There's a tremendous song in it about how the economy has changed since when the Simpsons first went on the air."
How to Avoid Early Retirement Failure @ Jillian Johnsrud — "Whatever you do, don't just keep your head down and push through at work, allowing it to overrun your life in order to get to FI faster. Instead, focus on what you want your FI lifestyle to be and slowly start giving that more of your time and energy."
Keep It Going @ The Collaborative Fund – "Carl Richards once made the point that a house might be the best investment most people ever make. It's not that housing provides great returns – it does not. It's not even the leverage. It's that people are more likely to buy a house and sit on it without interruption for years or decades than any other asset. It's the one asset people give compounding a fighting chance to work."
Inbox Pause? How About an Inbox Reset? @ Cal Newport – "Several readers have recently pointed me toward a productivity tool called Inbox Pause, which allows you to prevent messages from arriving in your email inbox for a set amount of time. You could, of course, simply decide not to check your inbox for this period, but as every knowledge worker who has ever used email has learned, it can be very, very difficult."
Which is Safer: Rental Houses or Stock Investments? (a Case Study) @ Mr. Money Mustache – "At the root of his question is the core of what it means to "Retire".  According to my own definition, you don't have to stop working. But you do have to build up a level of freedom and wealth such that the work you do is entirely by choice, rather than something you grit your teeth and crank through just because you need or want the money.  After all, the real purpose of work is to create something that is meaningful to you. Why would you ever want to quit that?"
*******
Events in the community!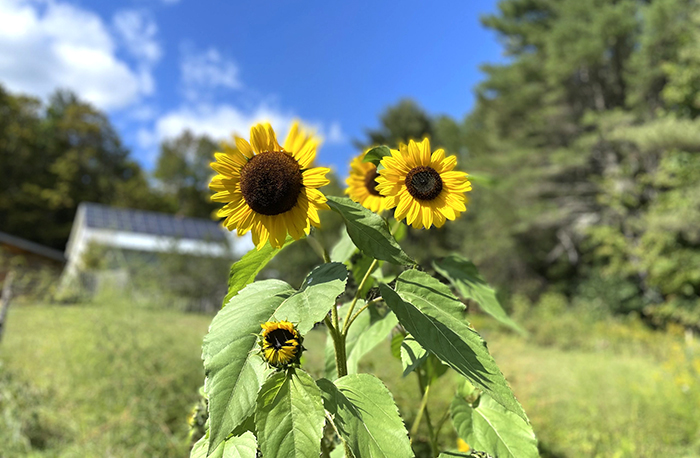 The July 2022 Uber Frugal Month Challenge! [FREE] via Frugalwoods – "While the name implies this Challenge is only about saving money, it is not. It's about a holistic restructuring and examination of our relationship with one of the most divisive, fear-inducing, anxiety-provoking, divorce-causing, emotional things in our lives: OUR MONEY. Saving money is great, but until we understand our money–and our reactions to it–we can't make lasting changes to facilitate a healthy, long-term relationship.
The Uber Frugal Month is a chance to spend quality time with your money and understand it in a guilt-free environment devoid of financial jargon and shaming. I invite you to join me this month for an accessible, easy-to-understand journey to financial health. Plus, it's free so there's nothing to lose!"
Starts July 1st | FREE | More info: Uber Frugal Month Challenge
*******
Plutus Impact Summit [FREE] via The Plutus Foundation — "For two afternoons, the Plutus Foundation will give you the ideas and tools you need to build your community and build your business. This is the virtual event of the year just for financial content creators — bloggers, podcasters, authors, speakers, and anyone else who talks about money online or offline.
Each day, hear from our headline speakers as well as panelists that will cover topics from building lucrative relationships with brands to implementing self-care practices that improve your bottom line. At the same time, all will help you grow your audience, followers, and community. These are the discussions you wish you had when you started."
July 22-23 | Virtual | FREE | More info: Plutus Impact Summit
*******
Other community news:
*******
// For previous newsletters: Archives (below sign-up box)
// To connect further: @Twitter | @Facebook | @Instagram | @LinkedIn