Become so financially secure that you forget it's payday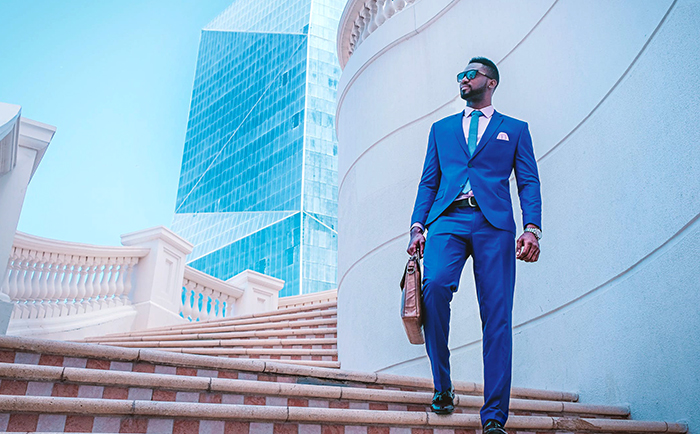 Good morning!
Back again with this week's favorite articles and other nuggets from around the web – and my brain.
But sadly my brain decided to take a vacation this morning, so I don't have any special insight for you other than to keep on keeping on and become so financially secure you forget it's payday!!
A good place to be, and hopefully some of these articles today help get you there faster :)
Blessed weekend 🙏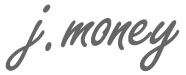 Posts on Budgets this week:
What about all the FUN debt gave you? — As finance nerds we tend to focus on how terrible debt is and how much we hate it etc etc, but I think we forget just exciting it can be to buy stuff too :) I mean, why else would people willingly go into debt if they weren't getting something awesome in return? Do you know anyone who goes out of their way to buy stuff they HATE?
Great New Book on The Scene (Giving Away 2 Copies!) — There's a fantastic new book dropping on the scene and I have two copies to give away! It comes from podcaster, and (early) retired hospice doctor, Dr. Jordan Grumet: "Taking Stock: A Hospice Doctor's Advice on Financial Independence, Building Wealth, and Living a Regret-Free Life" (Answer the question at the end of the blog post to enter to win – ends Sunday night…)
PS: you can always get these posts emailed to you as soon as they come out if you're signed up to the Budgets Are Sexy newsletter 👍
******
Favorite reads from the community:
Selling and Surviving @ The Best Interest – "If you're young enough to invest your money and pull a Rip Van Winkle, go ahead into 100% stocks. Some people are fine with a multi-decade hibernation of avoiding their account statements. But most people don't live in that world."
The FIRE Community's Greatest Flaw @ Money Flamingo – "When you take a pregnancy test, there are only two possible outcomes: Pregnant or not pregnant. The traditional way to calculate our FI number looks at things the same way: We are either financially independent or not. We all know that investing is nothing like this. It's not black and white, all or nothing. Markets go up and down and sideways all the time."
15 Places (other than Possessions) to Apply Minimalist Principles @ Becoming Minimalist — "Minimalism is the intentional promotion of the things we most value and the removal of anything that distracts us from it. With that broader understanding, we can begin to see how the principles of minimalism can apply to other areas of life besides possessions."
Think Differently by Inverting Your Questions @ Darius Foroux – "Munger created a way of looking at life: "All I want to know is where I'm going to die, so I'll never go there." As long as we're aware of bad outcomes, we can make an effort to avoid them. The problem is that most people are never aware of that. In fact, most people try hard to only look at the upside and want to ignore the downside."
Treasury Bond vs. Bank CD Rates: Adjusting For State and Local Income Taxes @ My Money Blog – "Treasury bonds are exempt from state and local taxes. This can make the Treasury bond significantly more attractive to some folks, even if the initial rate is the same. This assumes you are investing in a taxable account (not tax-sheltered). US Savings bonds are also exempt from state and local taxes."
Kept In A Drawer for 2 years, $4,905 Gold Bitcoin Physical Coin Now $48 Million, According to GreatCollections @ PR Newswire – "When I bought the coin for $4,905, I really had no idea what the potential was, otherwise, I would have bought more than one! After the purchase, I forgot about it, leaving it in a desk drawer. That changed in late 2013 when I saw a headline about Bitcoin being worth $1,000, and it hit me that the coin I purchased for $4,905 was suddenly worth $1 million. It prompted me to work out what Bitcoin was all about, and since that time I've been watching it closely. Since the value of the coin increased to $1 million, there were other milestones I remember, such as when it hit the $10 million mark and then again at $25 million."
*******
Community news:
Interesting news from around the community this week…
*******
Clips from the community:
Interesting clips that caught my eye scanning articles this week…
"Remember, life doesn't take place in a spreadsheet. A drop in the market should not have a significant impact on our life decisions." – Money Flamingo
"Many people tend to extrapolate present economic conditions into the future. That always leads to having a future perspective that's the extreme of today. If today is bad, you assume that the future will be even worse. You extrapolate the downward trend. If today is great, you assume the future will be even greater. You extrapolate the upward trend into infinity. This "over-extrapolation" fallacy is responsible for investing more during bubbles and pulling out of the market during crashes." – Darius Foroux
"If I'm trying to do too many things and constantly spreading myself thin, I wind up offering the bare minimum. A shallow version of myself. When I'm living a more minimalist lifestyle I'm free to be able to give the best of myself to the people in my world. I want my people to get the best of me. Not just the rest of me." – No Sidebar
"Spend time outside the demands of everyone and everything else. Have one hour in the morning that is solely yours. Before you read the news, look at your phone, or read your email, just be no one/yourself. Delight in your own enoughness. I call it First Hour. It's yours. Do with it what you will. Treat it with respect, treat yourself with respect. This time is precious. Don't give it to anyone else." – Douglas Tsoi
******
Video of the week:
The Perfect Amount of Clothes [Video]
@ The Minimalists
— "In this short video, The Minimalists discuss the perfect amount of clothes to own as a minimalist. This clip is a standalone highlight from
The Minimalists Private Podcast
."
*******
// For previous newsletters: Archives (below sign-up box)
// To connect further: @Twitter | @Facebook | @Instagram | @LinkedIn