Cascading Actions (And Watching For Hints)
Good morning!
I've been thinking a lot about my health journey lately and all the events that have led up to it, and I've found it's all come together rather interestingly.
It started with a friend convincing me to start playing soccer again after a 10 year hiatus, so I joined his weekly casual league (which plays at 10pm btw!! TEN AT NIGHT!!), which then led to me paying more attention to my body and all things health just so I could keep up 😆
A number of days later I then get a recommendation from a reader to look into veggie juicing for all its nutritional benefits (thanks Madiha!), and one thing led to another and now I'm a daily drinker of the Good Stuff! Fast forward a couple more weeks and a random encounter at the coffee shop led me to finally trying out yoga and now I'm an addict to that as well, lol…
Then, most recently, I joined a gym for the first time, well, EVER!, and now I consistently show up at 5:30 in the morning for an early Boot Camp class. Which, as the recurring theme here continues, started out because a different friend of mine goes to the gym and it was motivation enough for me to give it a try too. Even though, ironically, we never hang out together because he likes to lift weights solo while I need group exercises to keep me straight.
It's been a wild two months to say the least, and some days I don't even recognize myself as I am *not* a health/gym/yoga/veggie guy whatsoever! But it's been a process I've very much enjoyed so far and can only hope continues 💪
If you didn't catch the themes throughout all this, here they are:
1) Taking one small action increases the odds that *more* (similar) actions will follow! Whether it has to do with health, career, or more pertinent to our group here – our finances. But you have to take that first action to get the habits cascading!
2) The world provides hints when your mind (and ears) are open. And especially from those you love. If you noticed, almost every single nudge up there came from someone I know who recommended something at *just* the right time when I was open enough to receive it. I don't know why other times were so closed off, but I do know that the opportunities are all around us if we're paying enough attention.
So, take from this what you will, but if I could suggest just one thing it would be to take that *first* action towards whatever's been sitting on your mind lately and see where it takes you. Worst case you can finally stop thinking about it, but best case it starts your own chain reaction of events!
And then be sure to let me know what you tried out :)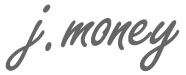 *******
Favorite Reads Around The Web
Kristy's Early Retirement Spreadsheet @ Budgets Are Sexy – Sharing this one first as it too illustrates our "first action" theme here! In this case it was a BIG first move as Kristy and family decided to relocate to the beach, but one thing led to another and now she's well on her journey to a financially free life and shares her juicy spreadsheet in the process :)
5 Common Failures in Personal Finance @ The Best Interest — And this post talks about how the cascading can apply to *failures* as well! "People tend to think of tragedies and failures as single moments of failure. But that's wrong. Instead, we must realize that every failure is a chain of events. There are multiple inputs into a failure. Thus, a "failure chain" can be interrupted or diverted at many different points."
One Size Fits One Regarding Retirement Spending @ A Teachable Moment – "Going to Starbucks daily is much cheaper than owning a highly-priced, actively managed fund that is almost assured to underperform a cheap market index fund over long periods."
Living on a Floating Island in Canada @ Insider – "Catherine King and Wayne Adams hand-built a floating home together in Canada 31 years ago. The home is known as Freedom Cove and is made up of several buildings floating on Styrofoam. As idyllic as it looks, the upkeep is tough work, which King is now doing solo after Adams' death."
PhysicianOnFIRE.com gets Acquired @ LinkedIn – "PhysicianonFire.com has relaunched with 2 new physicians at the helm — Jorge Sanchez, MD, and Nirav H. Shah — alongside serial entrepreneur Vinci Palad! We all have found financial freedom through different journeys. Financial stress is a huge mental health burden doctors face given how much work we defer. We plan to build products, services, and content for you to give you what you need."
Random Acts @ Humble Dollar — "First and most important: budget for kindness. I've found that if you allocate the sum ahead of time, it's much easier to part with the money."
*******
Video/Thought of The Week: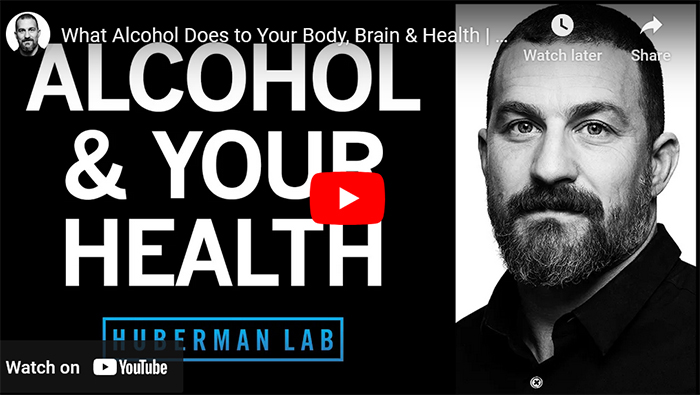 I'm not sure I'm brave enough to give up alcohol yet, but in the spirit of "being open" and seeing where things lead I've found this recommendation by Jim @ Route to Retire to be pretty impactful.
It's SUPER long and kinda boring, not gonna kid you, BUT I guarantee you'll think differently about alcohol after, even if you only watch the first 30-40 mins. It led to Jim giving up alcohol for OVER A YEAR now!! Congrats buddy!
And if you have a subscription to the NY Times, there's an article that covers it more briefly below too if you don't want to stare at the screen for hours :) In a nut shell though, alcohol is poison and no amount of it is "good for you."
What Alcohol Does to Your Body, Brain & Health | Huberman Lab Podcast @ YouTube — "In this episode, I discuss the physiological effects that drinking alcohol has on the brain and body at different levels of consumption and over time… Indeed, even low-to-moderate alcohol consumption negatively impacts the brain and body in direct ways."
Even a Little Alcohol Can Harm Your Health @ NY Times — "Recent research makes it clear that any amount of drinking can be detrimental. Here's why you may want to cut down on your consumption beyond Dry January."
Thanks for reading ✨
*******
// For previous newsletters: Archives
// To connect further: @Twitter | @Facebook | @Instagram | @LinkedIn