Fave Reads This Week 💻
Happy Friday!!
Caught a lot of great articles in the space this week, and they're all dumped below…
Hope you've been enjoying these since I came back! If not, just click that 'unsubscribe' link down below and as soon as I wipe up all my tears I'll be sure to take you off the list ;)
Hope the week's treated you well!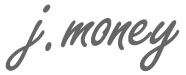 ******
Posts on Budgets this week:
6 Ways to Turbocharge Your Savings — A handful of things I do/did that's really impacted our finances over the years!
The Story Behind "Statement Cards" — A lot of you commented on how much you loved those Statement Cards we gave away the other week, so I thought I'd dig up an interview I did with the founder of the cards, Stefanie O'Connell Rodriguez, to shed more light on the backstory. If you like what they're about, please pass on the word to help her get more cards out there! 🙏🙏
I was also featured in a blog post over at The Money Principle this week:
Frugal Living: 60+ Tips for Living a Cheap(er) & Rich(er) Life — "One of my favorite lifestyle hacks is waking up at 5 am and getting the day started on YOUR OWN terms. I'm also a huge fan of thrift stores, not only for picking up name-brand quality stuff for pennies on the dollar but also for finding gems to flip for profit. Lastly, I 100% approve of spending money on coffee if it makes your life 10x better like it does for me, however, instead of splurging on lattes all the time I'll save money by ordering what they call a "poor man's latte" – drip coffee that you pour into a cup full of cream *first* so it mixes all up and froths as if it were a latte! Tastes almost as good." – J. Money
PS: want to get my blog posts emailed to you the day they come out? Sign up to my blog newsletter here.
******
Favorites Around The Community:
Happiness at Home @ Humble Dollar – "I'm all for the big experience, the search for adventure in a faraway place. I like savoring the anticipation of something new. But I also like making regular deposits to my happiness account here at home."
7 Cool Resources for Your Mind, Body, and Wallet @ Route To Retire — "There are probably hundreds of great tools and resources that I've found helpful for my mind, body, or wallet. So I decided to just focus on a handful of my favorites today."
Lessons From the Badass Muscular Neurobiologist @ Mr. Money Mustache — "Over the past few months, I have found myself settling into a new routine that seems to be getting better and better as the positive results feed back onto themselves. It has become so good that I thought it would be worth sharing and comparing notes with you."
50 Ways to Be Ridiculously Generous—And Feel Ridiculously Good. @ Get It Done — "Here are 50 possibilities to inspire you. You could do one item from this list every day, 50 days in a row. It's going to feel so good. And you're about to become everyone's favorite person." [hat tip to Apex Money]
Before I Learned to Buy Nothing, I Tried to Purchase It All @ Women's Personal Finance — "When you don't know what to do, buy nothing. If there's anything I'm certain of over the last 36 years, it's this. The second thing I'm certain of is that younger me wouldn't have believed a word of that first sentence."
The Investor Opportunity Index Hits a Two-Year High @ The Reformed Broker — "I asked Michael to run the inverse of the S&P 500 and create the below charts. What you are seeing is the opportunity for new dollars invested. That opportunity is going up. Rapidly."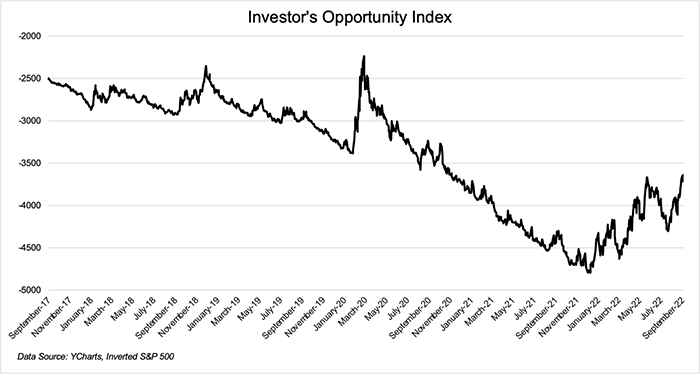 ******
News From The Community:
Interesting news that caught my eye this week…
******
Clips From The Community:
Interesting clips that caught my eye this week…
******
Sign of The Week:

Caught this in front of a local jewelry store, lol… Of course I had to go in and window shop ;)
*******
Happy Weekend 👊

// For previous newsletters: Archives (below sign-up box)
// To connect further: @Twitter | @Facebook | @Instagram | @LinkedIn