Funtimization
Good morning, friends!
I'm wrapping up the re-design of Budgets Are Sexy today so this note will be a bit shorter, but still wanted to hit you as I came across a bunch of great articles this week that I think you'll enjoy (posted down below, as always).
I've had a TON of fun coming up with new designs and scrapping all the old stuff from the site, but now the hard part is here tying up all the lose ends and makings sure it's ready for the world – the worst!! I'm great at dong the 80-90% of projects, but it's that last 10%+ that kills me. 😑
I think I channeled Pete's new mantra of "funtimization" a bit too much, haha, and now I'm left with all the boring – but IMPORTANT – things on my plate… But it's gotten me to this point so far, so I'm down with the philosophy!
Sometimes focusing on only the *fun* stuff is enough to get a project – or finances, even – off and rolling without getting bogged down in the minutia… Maybe try implementing it yourself if you're currently stuck and see if it does the trick? He swears its now affected his entire work life "until the day that he dies," lol, so maybe it'll be just as dramatic for you ;)
At any rate, here's a sneak peek of the new site:
You can click around and see the other changes I've made so far too, like an updated about page, press page, a new podcasts page that highlights interviews I've done + all my old M.O.N.E.Y. show episodes!, a new hire me page, and more.
Still going through things and cleaning everything up, so if you see anything that's wonky or can't find something you wish stayed on the site and was helpful to you, do let me know and I'll look into it!
THREE MORE DAYS 'TIL LAUNCH!!!!
Gonna have something Monday, Wednesday, and Friday next week – with Friday being a fun little surprise for all long-time fans of the site ;) You won't want to miss it. And in fact, if you re-sign up to our newsletter there you won't! So be sure to do that!
Get Budgets Are Sexy posts emailed to you
Hope to see you there!! You'll have to let me know if my writing style has changed over the years or if I'm still the same J. Money you remember ;) I *feel* the same inside, but maybe I write like a 40-year-old now?!
We'll find out soon, haha… See you then!
XOXO,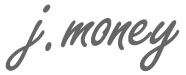 ******
Favorite Reads This Week

Financial Slimming @ Humble Dollar — "The fact is, the more accounts we have and the more investments we own, the more precious time we have to lavish on them, and I can think of so many better ways to spend my time. Similar to donating or throwing away old possessions, I find it liberating to relinquish these various accounts, and I suspect my executor will also be grateful."
Findings from 300 Millionaire Interviews @ ESI Money — "The principles are almost always the same, but their journeys are unique, which makes them interesting. In today's post, I'm going to detail the stats behind the 300 millionaires who took significant time and effort to share their stories with us."
Growing Up Poor (and How it Messed With My Mind) @ Get Rich Slowly — "As an adult, my experience has been markedly different than when I was a kid. I've gradually moved from poverty to middle class to upper middle class. In the physical world, I am now rich. But inside? I'm still that poor kid living in a trailer house. I am trapped by those thoughts and those emotions."
The Hidden Costs of Being LGBTQ+ with the Debt Free Guys @ Her First $100k — "We were finance professionals, and yet together we had racked up $51,000 in credit card debt. We realized that there was not only an emotional and social cost to being gay – there was a financial one as well, and that cost was going to ruin our lives if we didn't make a change."
14 Reasons I've Been Able to Sustain Minimalism for 14 Years @ Becoming Minimalist – "Becoming a minimalist has never been my greatest goal in life—nor will it be. There are greater pursuits in life than simply trying to own less stuff. Minimalism, to me, has always been a means to an end. I want my life to make the greatest difference for the greatest number of people. Owning less frees me to do that."
Early Financial Independence: Living Your Life in 4 Acts @ Play Louder! — "Many authors and screenwriters would agree that the most interesting stories deviate from the traditional 3-act structure. So I'm thinking that maybe our own lives should too! Hopefully this post will get you thinking, or at least curious, about how you can rewrite the 3-act story of your life, if you so choose."
The Barista-Coast FIRE Strategy @ Money Flamingo — "With Coast FI, we cover our living expenses by working while our nest egg compounds in the background. The obvious downside is that we cannot touch our nest egg for a really long time.  With Barista FI, we can draw a regular annual income from our investment portfolio, but it is unlikely that we will ever become financially independent with this approach.  We can get the best out of both strategies and avoid their main disadvantages by combining them."
Financial Greenwashing: How To Avoid Being Tricked @ Bravely Go — "Greenwashing is the practice of companies saying they're environmentally friendly to sell their product, but behind the scenes are actually making zero sustainable efforts.  Financial greenwashing is the money version of that- when banks, investment brokerages, mutual funds, or fintech products pose as sustainable while actually being environmentally harmful."
******
Book of The Week
Gotta give a shout to Nick's new book out on the scene: Just Keep Buying: Proven ways to Save Money and Build Your Wealth.
I haven't cracked it open yet, but I keep hearing – and seeing – good things, so I already know it's worth picking up. Particularly because his blog is one of the only ones I subscribe to where I devour almost every single post :) So if you're not in the mood to read a whole book anytime soon, check out his blog instead:
But here's more about the book if you're interested: In Just Keep Buying, popular finance blogger Nick Maggiulli crunches the numbers to answer the biggest questions in personal finance and investing, while providing you with proven ways to build your wealth right away.
Five things this book will teach you:

Why you need to save less than you think
Why debt isn't good or bad
How to survive (and thrive) during a market crash
Why saving up cash to "buy the dip" isn't a good idea
Why you shouldn't max out your 401(k)
Read more: Just Keep Buying
******
News Around The Community
Lastly, here's a bunch of stuff I flagged going around the community this week: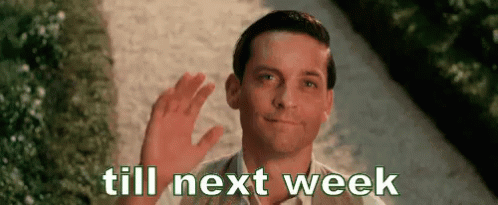 *******
// For previous newsletters: Archives (below sign-up box)
// To connect further: @Twitter | @Facebook | @Instagram | @LinkedIn