"I'm not gonna argue with people that are broker than me about money…"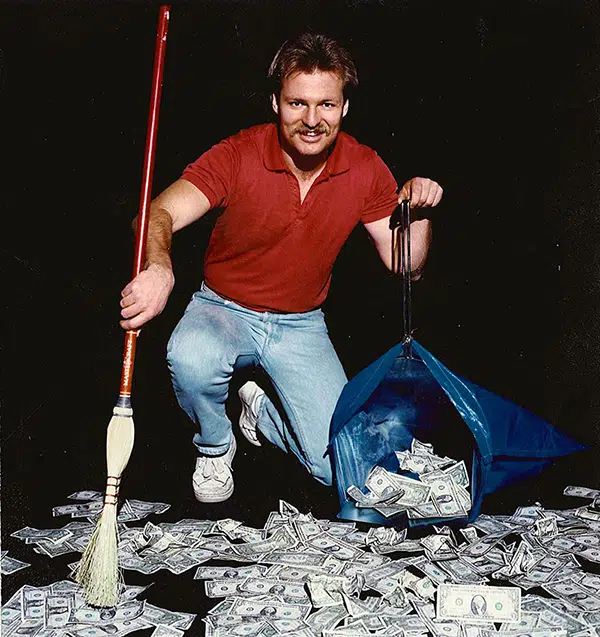 Morning!
If you feel like dissecting Kanye West today, or making millions picking up trash around parking lots, or ways to spend your money without regrets, or the ultimate sin: financial bloodletting (that's right – financial bloodletting!), you are in the right spot 😎
Scroll below to feast on my hand-picked articles just for you, and then come back again next week for a second helping of more.
Love you always, kthxbye.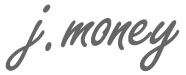 ******
Posts on Budgets this week:
A User's Guide: How to Gamble in the Stock Market and Lose Everything — If you ever considered trading options, or any stocks for that matter, this post is for you. New blogger on the scene, Kalen Houck, stops by the blog to share one of his #fails from yesteryear – and it's a whopper!
"I Make $650,000/year Cleaning Up Trash" — A Q&A with Brian Winch who created a multi-million dollar empire on cleaning up trash over the past few decades! Who you might recall from Side Hustle #71 over 5 years ago… Super fantastic (and inspirational!) guy, and was fun to have him back on to pick his brain on the top tips and tricks for success. He likes to say this is "America's simplest business" and he wouldn't be wrong!
PS: to get Budgets Are Sexy posts in your inbox the day they come out, subscribe to the newsletter here.
******
Favorites Around The Community:
Spending Without Regrets @ Of Dollars and Data — "One of my favorite techniques to spend without regret is called the 2x Rule. The idea is that when you save for something you should save 2x the original price. So if you were going to buy $500 concert tickets, you'd also save another $500 to invest in income-producing assets. The beauty of this rule is that it is easy to remember and it will also benefit you in the future."
"I'm Not Gonna Argue With People That Are Broker Than Me About Money…" @ The Best Interest – "What follows are some thoughts from one of those "broker" people. Yes, like Kanye, I'm referring to myself.  Maybe you're laughing. Maybe you agree with him. And when the dice fall, maybe Kanye will end up being right. Maybe he is the only person on the planet who can save The Gap.  But can we pause, take a deep breath, and collectively vomit?"
Lessons of a House Fire @ DINKS On a Bus – "A house fire is something I don't wish on anyone. It's something I can honestly say that I thought would never happen to me. But in the summer of 2017, a house fire turned our lives upside down. Now, 5 years later, I'm sharing our major lessons learned, and who knows, maybe even some silver linings."
35 Facts That Will Make You Indestructible @ Steve Adcock – "If you want to be a strong, confident, and fearless human being, there are certain things that you need to understand."
The Ultimate Guide to Helping a Sick Friend @ Bitches Get Riches — ""If you need anything, let me know!" This is the default thing to say to a sick friend. I hate this phrase. People often say it just to be polite, so it's rarely literally sincere. And when it is, it's so vague and nonspecific that it's hard to know what scope of help you're actually offering. So don't say that. Instead, try… "I'm free all day Friday. Can I come over for a few hours? I can help around the house or we can just hang." Make the nature of your offer clear."
What Financial Health Means To Me @ Kate Horrell — "My first financial goal, wherever the Navy sends us, is to have the financial flexibility that I could put my family of six people on a plane today, to go wherever we need to go, and eat, and rent cars, and do whatever else is necessary to care for the six of us while also being where we need to be for the people we love."
Artfully Dodged @ Humble Dollar – "Masterworks is a company that buys multi-million dollar works of art, creates a Delaware limited liability company to own each one and sells shares in that company to the public. It resells the art a few years later, presumably at a higher price, and then disburses the proceeds to shareholders. Masterworks enables the fractional ownership of art—basically art for the little people."
Financial Bloodletting: Don't Let this Happen to You @ Mantaro Money – "Just as the parasite doesn't want to kill their host, the active manager wants to keep their prey alive, whilst extracting the highest viable amount of capital… Do not allow yourself to be bled dry. Other, more humane, investment methods exist."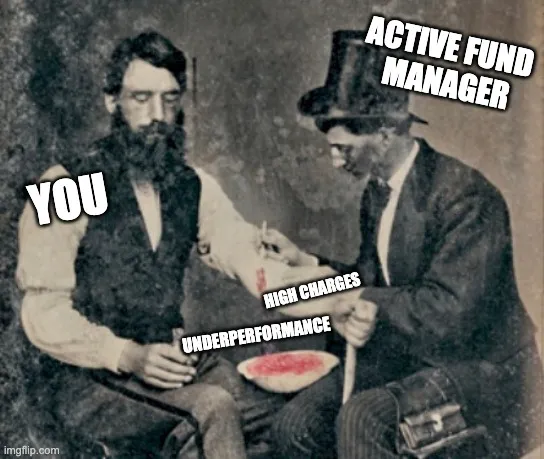 *******
News From The Community:
Some interesting news that caught my eye this week…
******
Clips From The Community:
Interesting passages that caught my eye this week…
"When you delay your savings for one day, you don't lose today. You're losing that last day your money would've been invested before you started taking withdrawals. If you're going to invest for 20 years, that's 7300 days of investing. You're not giving up Day 1, you're giving up the fact that Day 1 will have been invested for 7300 days. That's a lot of money." – Wallet Hacks
"Helping your child build a superior credit score offers more significant future benefits than maniacally obsessing about their SATs. Unlike the SAT, credit scores retain permanent shelf lives." – A Teachable Moment
"A good rule of thumb in decision making is, whenever you cannot decide what you should do, choose the action that represents a change, rather than continuing the status quo. If the choice is between action and inaction, and you're genuinely unsure about what to do, choose action." – MyMoneyBlog.com
******
Documentary of The Week!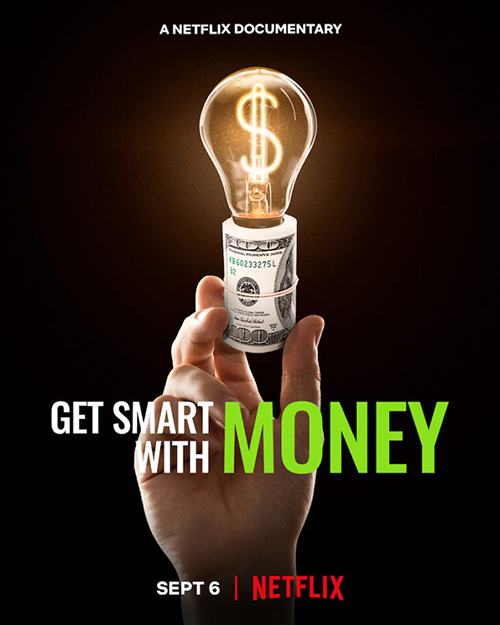 Get Smart With Money | Official Trailer @ YouTube – "Financial advisers share their simple tips on spending less and saving more with people looking to take control of their funds and achieve their goals."
I'm a bit late sharing this so you've probably already seen it by now, but if not check it out sometime this weekend as it features many of the people you probably know from our space! Mr. Money Mustache, Paula Pant from Afford Anything, Tiffany Aliche aka The Budgetnista, and (new to me) Ro$$ Mac. How bad ass to get your own NETFLIX gig?!!
Here's the teaser:
*******
Happy weekend 🙌
// For previous newsletters: Archives (below sign-up box)
// To connect further: @Twitter | @Facebook | @Instagram | @LinkedIn