Imagination Rainbow 🌈
Good morning fam!
Hope you had a great week out there! We're rounding out the last few days of our final beach trip this summer, and while there has been no surfing action this time around there has been some shopping action once my eyes locked onto a VANS outlet store, lol… You'll have to scroll down to the pic of the week to see my latest find, but make sure your kids aren't looking as they may get jealous 😂
Oh! I also did my first medical infusion for my autoimmune disease this week! Had to leave super early to drive a couple of hours to get there, but it all went smoothly and so far my body has received it well… 3 more to go over the next 6 months (at $20k pop – good thing for insurance!!) and then my treatment plan should be well on its way…. Never get Pemphigus Vulgaris if you can help it, OK? It's a nasty little thing that sticks with you forever ;) But at least is manageable with modern meds!!
Hope you guys have a great weekend! Favorite articles (and now shoes) are posted below…
Keep on keeping on 🙏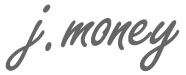 Posts on Budgets this week:
A Diamond Doesn't Shine at The Bottom of a Cave — A great story on valuing your stuff (and yourself!) I stole from 5am Joel… And then experienced in real life!
From Debt to FIRE'd and Building Out a Dream Gym 🔥 — An old friend stops by the blog to share his story of overcoming debt and building out his dream gym! He cashed in EVERYTHING to do it! Ballsy!
*As a reminder, you can get these posts emailed to you as soon as they come out if you're signed up to the Budgets Are Sexy newsletter
******
Favorite reads from the community:
Sell Slowly @ Of Dollars and Data – "If you compare these strategies over various time periods, you will see that Quarterly Withdrawals beat Beginning of Year Withdrawals anywhere from 62% to 100% of the time:"
Why More Money Won't Lead to Financial Independence @ Darius Foroux – "I used to have goals like, "I'd like to earn a million bucks in a year!" But as I started to study Stoicism and Mindfulness, I learned to practice non-attachment to outcomes. I gave up on those types of goals. Let me tell you why."
How I Borrowed Over $250,000 at 0% Interest @ Go Curry Cracker – "in the end, we amassed fourteen 0% APR cards with a total credit limit of just over $250K.  Also, in total the cards offered $2000 in signing bonuses with a small minimum spend.  And all but two of the new cards were "cash back" cards with various reward levels ranging from 1-5%.  It really felt like we'd been paid several thousand dollars in exchange for taking out a substantial loan at 0% interest!"
Why You'll Probably Never Run Out Of Money @ Mr. Money Mustache – "To train away this fear in myself and others, I like to conduct a thought experiment. And that is to force yourself through the numbers (using a spreadsheet) of these two things…This can be a crazy thought experiment, but in many cases it will also reveal just how much of a ridiculously fortunate fortress you have built for yourself."
Even Socialists Misunderstand Indexing @ The Big Picture – "Of all the endless Wall Street things to be legitimately angry about – excess fees, leverage, conflicts of interest, risk-taking, bailouts (and everything else to dislike about finance) – this has to be the single worst hot take by any politician on either side of the aisle."
Adult Kids – Helping With a House Deposit @ Burning Desire for FIRE – "It's funny – I began the trek of getting to financial independence for a lot of good reasons. But once I got there, the freedom to do all sorts of things I'd never thought of has been amazing. This is just one more."
Financial Simplicity: What is Your Time Worth? @ Can I Retire Yet – "The value of my time depends on how I feel about the activity. If it's something fun for me, like being outdoors or tinkering with computers I'll "work" for $5/hour or less. (That's another way of saying I'd spend an hour of my time to save $5.) If it's something I tolerate, say certain house chores, my time might be worth $20-$50/hour.But if it's something I truly loath like doing taxes, my time is worth $100/hour, or more."
*******
Community news:
Some interesting nuggets from around the community this week:
*******
Clips from the community:
Some interesting clips that caught my eye while reading articles this week…
******
Pic of the week!

[Vans Sk8-Hi x Spongebob Imagination Rainbow]
*******
// For previous newsletters: Archives (below sign-up box)
// To connect further: @Twitter | @Facebook | @Instagram | @LinkedIn