In Memory of Gary Weiner 🙏
Morning, folks.
Today's post is in memory of Gary Weiner, the blogger behind SuperSavingTips.com who I learned passed away earlier this week :( I didn't know him too well, but it's hit me pretty hard for some reason so I felt compelled to share with you.
It was always so great to see him online, and after searching my inbox I saw he'd actually been a reader – and commenter – of Budgets Are Sexy going back to 2014 (!) He left over 50 comments on the blog, and even just THIS WEEK shared an article of mine on his Twitter account days before his passing, so freaky…
One day you're here, and the next you're not. Did he have any idea what was to come just days after tweeting me? Would he have done anything differently if he had? What would you do if you knew your time here was ending in just a few days?!
Really makes you think… And all week I've been doing exactly that, trying to fast track my way to The Meaning of Life and be better about appreciating everything more :) Which I think I'm pretty good at in general, but times like this just jolts you into it, ya know?
At any rate, if you knew of Gary or read his blog (it was never super popular, but he was passionate – writing over 780 articles in the span of 8 years!), I bet his wife would appreciate it if you stopped by and dropped a note.
Here was the announcement made earlier this week: A Sad Announcement (now taken down)
Lots of great (and less morbid) articles in our round up today… Hope it all conspires together to give you a burst of inspiration!
See you around! (Unless I don't! 😱)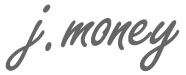 Posts on Budgets this week:
Ways I Accidentally Save Money… — From cutting my own hair to daily walks to cheap "wants," there's a lot of areas I save money without intending too. Of course, I probably spend more in other areas too, but good to be thankful for the frugality that comes naturally to us ;)
How I Stopped Sabotaging My Own Financial Independence [Part Deux] — Monica, Pie Lady FI, stops by the blog to share an update on her personal and financial journey over the past three years. Last we heard she had crossed a net worth of $900k and was battling a few mental demons. See where she's at now!
PS: to get these in your inbox the day they come out, subscribe to the Budgets Are Sexy newsletter
******
Favorite reads from the community:
A Night on The Town @ Humble Dollar – "I have a new favorite low-cost indulgence. Elaine and I will grab a bottle of vino out of the basement and a couple of plastic cups, and then head to Rittenhouse Square, Philadelphia's iconic park. On our way we'll pick up a couple of takeout salads or sandwiches. Then we'll find a bench, pour a glass of wine, eat our dinner and watch the world go by."
Can't Take It With You @ Young Money – ""I'll take you anywhere in the world for two weeks, name the spot." The year was 2008, I was a few months shy of my eleventh birthday, and my grandma, Mama Ruth, had just offered me one hell of a proposition."
Six Things I've Learned from the Amish About Living Intentionally @ Becoming Minimalist – "It is very rare that you will find an Amish person who is in debt. Occasionally they will take out a loan for their home, but more often they simply live with their parents until they have enough saved up to purchase their own piece of property."
The Biggest Life Event That No One Talks About @ The Belle Curve – "Retirement is more than a transition from the daily grind to a life of leisure. It is a major turning point in our relationship with money. It requires learning a new skill; the ability to spend without feeling stress or anxiety. This is a skill set that has never before been required of human beings."
The Love, Career and Finance Advice I'd Give to My Younger Self (From a Single Woman in Her 30s) @ Julie De Vivre – "Don't get married just because you're "supposed to" or because "it's time." Don't choose your career on "suitability," choose a calling. Forget the things that'll make you look rich, invest in what truly enriches your life. Let everything you do be best for you; for now or later, and for the betterment of what really matters in this life."
The Backyard Nursery Side Hustle: $10k a Year Selling Plants @ Side Hustle Nation  – "On one hand, today's story is about matching your interests and skills with a hungry market, but maybe more importantly it's about documenting your work. When you do those two things, like Craig Odem has, you start to see some fun results."
Why Volunteerism Could Be Your Life's Greatest Vocation @ TicTocLife – "I think that volunteerism can be the early retiree's half-altruistic and half-selfish trick to securing purpose in their life. Maybe you'll find your life's calling, your vocation, along the way."
Ben's 4 Common Sense Rules of Investing @ A Wealth of Common Sense – "There is no single way to invest that will guarantee success or the results you would like. But there is one way to guarantee terrible results with your life savings — don't invest your money."
*******
Clips & news from the community:
Interesting clips and news that caught my eyes this week…
******
Video of The Week: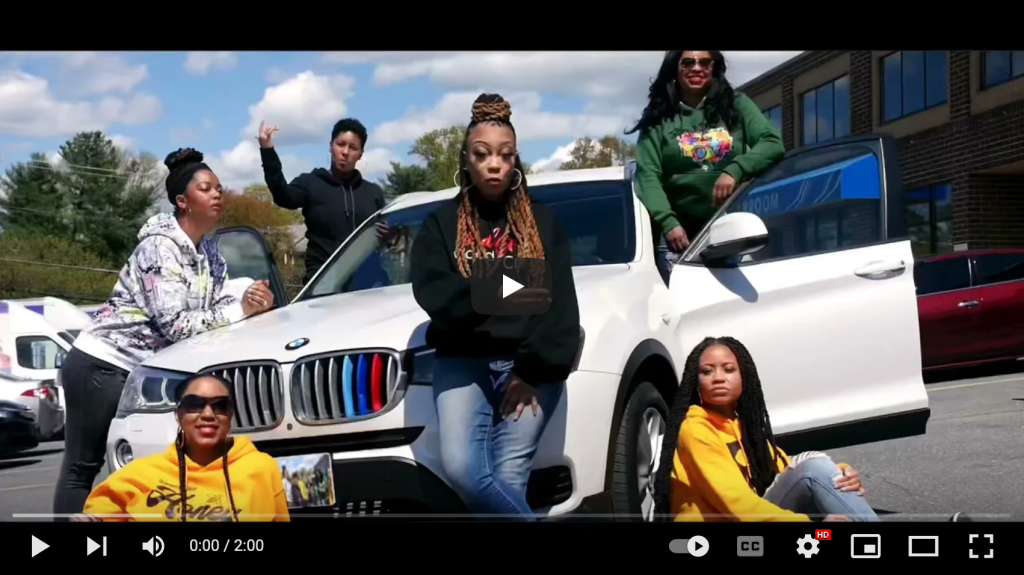 "Credit Game"… Watch Those Scores Go UP! via Financial Common Cents – "I don't only teach you the rules to this game called "Credit"….BUT I TEACH YOU HOW TO WIN!!!"
*******
God bless you.

// For previous newsletters: Archives (below sign-up box)
// To connect further: @Twitter | @Facebook | @Instagram | @LinkedIn