New Apps, New Articles, New Day 👊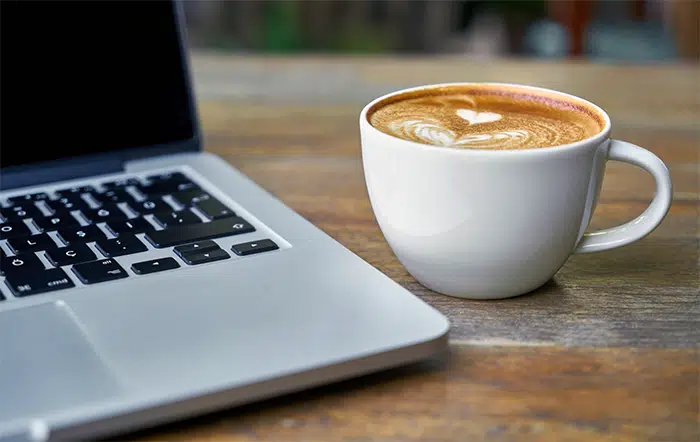 Good morning!
Your neighborhood friend and curator here ;)
Got an exceptional collection of reads and new apps/courses on the scene for you to peruse today, and hopefully one of them was exactly what you were looking for!
Either way, always glad to be back with you here on Fridays and I do wish you a most blessed – and financially rewarding! – weekend up ahead.
Keep grinding if you're in the grinding phase, and keep relaxing if you're in the freedom/"enough" phase! Gotta be able to enjoy those spoils or you'll never soak up the beauties this wonderful life has to offer ✨
Yours in beautiful peace and pumpkins,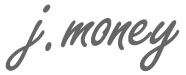 ******
Posts on Budgets this week:
The Investment Club — Ugo stops by the blog to share his experience being in an Investment Club for over 10 years! Such a fantastic way to connect with other like-minded people and make some $$$ in the process.
4 New Courses/Apps in The Community 🔥🔥🔥 — People are hustling in our space! They just put out a new FIRE app, a FIRE course, a Proofreading course, and a Certified Financial Trainer® course – check 'em out.
PS: to get these posts emailed to you the day they come out, sign up to my blog newsletter here.
******
I was also featured in this roundup:
What the Money Experts Want You to Know About Financial Wellness @ Money For The Mamas — "134 personal finances experts share their experiences, best tips, and advice on how you can achieve financial wellness."
I was asked what the #1 financial tip/hack/thing I wish people knew, and here was my answer: "That you can create your Dream Lifestyle and not have to do what everyone else is telling you to do or doing themselves! The whole point of money is to craft a life you enjoy living, so figure out what *that* is first, and then work backwards towards accomplishing it."
******
Favorite Articles Around The Community:
How Ana Paid Off $100K of Medical Debt @ Her First $100k – "What I thought would be a quick visit to the emergency room to get a cast suddenly turned into a three day hospital stay with around the clock care – a stay that would have to be paid out of pocket because I didn't have health insurance."
10 Years of Early Retirement – Ask Me Anything @ Go Curry Cracker – "Here are 10 things I've noticed in my decade of whatever it is I'm doing." (Be sure to check out the comments afterwards as there's lots of great questions/answers in there!)
7 Things I Don't Regret Spending Money on as a Minimalist @ Rich In What Matters – "The deeper I've journeyed into minimalism, the more purposeful my purchasing behavior has become. What I spend money on now communicates what I value and supports my life."
The Best Books on Living an Intentional, Happy Life (Before and After FI!) @ Money Flamingo – "I often get asked which books I recommend, especially for those who are considering taking an alternative, more intentional route to FI or are ready to downshift. So in today's post, I want to share some of the books I find most relevant and helpful for people who want to live great lives along the path to FI (and beyond!)."
How to Buy Unclaimed Amazon or USPS Packages @ Wallet Hacks – "It may surprise you that not every ordered item arrives at the buyer's doorstep as it may get lost in the mail for various reasons.   Instead of restocking the items or burying them in a landfill, retailers sell them at often discounted rates. As a result, you may be able to buy single items or entire pallets of goodies."
The Worst Kind of Financial Advice @ A Wealth of Common Sense – "Useful personal finance advice should never make you feel bad about yourself, make it sound like it's easy, make you believe you can become rich overnight. And it should always take into account your personal circumstances."
Present Bias: How It Affects Us and How to Overcome It @ Becoming Minimalist — "Present bias is the tendency for humans to settle for a smaller reward in the present rather than wait for a larger reward in the future, in a trade-off situation. It describes the trend of overvaluing immediate rewards, while putting less worth in long-term consequences."
******
News & Nuggets Around The Community:
Interesting news and clips that caught my eye this week…
******
App of The Week:

"Topia" — The Financial Independence App
This bad boy comes from Grant Sabatier of Millennial Money (and "Financial Freedom" book fame), and Logan Leckie, an entrepreneur and FI fanatic.
Topia is a FREE app that helps you track your progress to FIRE, and pinpoints areas slowing you down… Comes with a community of users and mentors sharing tips too, and also allows you to tinker with your numbers to better understand how you can better reach your "utopia."
More here for anyone interested –> topia-app.com
*******
And that's a wrap!
Have a great weekend! ☕

// For previous newsletters: Archives (below sign-up box)
// To connect further: @Twitter | @Facebook | @Instagram | @LinkedIn