The Shockingly Simple Math Behind Flamingo FI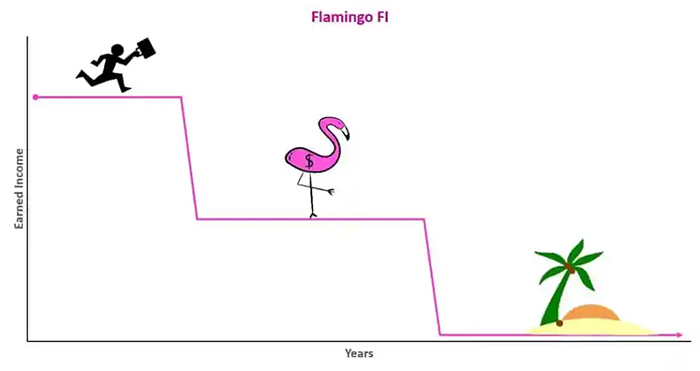 Good morning, Turkeys!!
Hope you had a good one :) And hope you're keeping your wallets safe with today's Black Friday madness?!
I know I don't have to worry about you as much as I do others out there, but just in case you're needing a little reminder this holiday season, here is an approved list of the *only* things you're allowed to buy this year… You can thank me later ;)
Official List of Allowed Purchases This Black Friday
In other news, I finally got my bill for those life-saving infusions over the summer!! Do you want to guess how much they came out to?? (For context, I had two of them and they were a little over $20,000 each, pre-insurance 😱😱)
The total came out to….. drum roll please…
***
**
*
$1,700!! Whew!!
Thank GOSH for amazing health insurance, man… Can you imagine?? Paying $40,000 every time you need some meds which for me* will be every 1-4 years FOR THE REST OF MY LIFE??! I know you hear stories of people getting bankrupted over medical bills left and right, but it sure does hit home for me these days, wow…
Yet another thing to be thankful for over this holiday season – boring insurance!! The only thing we pay for that we hope to never use! Lol…
I'll leave you with one last bit of good news, only because it's brand new to me so I'm experiencing it for the first time – I'm on day #44 of getting the Wordle every day and it's been hella fun :) I refused to get in the craze whichever year it came out because I'm stubborn like that, but after my 8 y/o started playing it in class with his teacher, my 10 y/o and I decided to give it a shot and now we're both addicted. We've got all of them in a row so far, with only 2 times we needed 6 tries and about a 4th of the time getting it in 3 tries (with 4 tries being our most needed). Still no first or second wins, but hopefully as time goes on!
At any rate, if you're looking for a fun educational way to spend time with your kids and are still a Wordle virgin yourself, this could perhaps be a new habit for you too :)
Have a blessed weekend everyone, see ya again real soon 🙏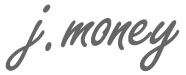 *I have Pemphigus Vulgaris, a rare autoimmune disease where your body basically starts blistering all over and will eventually cover you inside and outside if you don't manage it… do NOT google it – it's nasty!
******
Posts on Budgets this week:
75+ Things I Do That Improves My Life 🔥 — A list of all the habits and tricks I do every day/week/month that drastically improves my life! Covering money, health, mind, minimalism, productivity, kids and more.
Don't Be Patty The Milkmaid — A great reminder from Mr. Aesop :)
*To get these posts automatically emailed to you on the day they come out, sign up to my blog newsletter here.
******
Favorite Articles Around The Community:
A Man of No Ambition @ Get Rich Slowly – ''I want to spend my life telling stories and helping other people. And I believe that means doing things differently than my colleagues do them. That means casting aside the way things are "supposed to be done" in the world of blogging and YouTubing and Twittering, and it means forging my own path."
Five Big Reasons to Retire Often @ Jillian Johnsrud  – "The biggest reason to retire often: it will make your life better. It gives you a fighting chance to improve every area of life that matters to you, spanning across every decade. Your whole life, in its width and its depth, can improve. Plus, it's just more fun this way."
The Shockingly Simple Math Behind Flamingo FI @ Money Flamingo — "The math behind Flamingo FI is super simple. However, the benefits of slowing down, working less and having more time for the things you love are hard to quantify. This is something we should all spend a little more time thinking about and planning for, no matter which "type" of FI we are pursuing."
The Different Levels of Wealth Explained in Simple Terms @ Passive Income, MD — "Instead of a distinct monetary amount, it's nice to think of it in terms of real life situations we can relate to. This takes into account the cost of living and really what your lifestyle is like. Using these ideas as a framework, I'll explain my version of the different levels of wealth adapted from Butterfield." [h/t Physician on FIRE for digging this one up!]
Why We're Giving $100 Tips During the Holidays (And You Should Too) @ Marriage Kids and Money — "As a small gesture of thanks and paying it forward, my wife and I are planning on giving random $100 tips to people in the service industry this year. We're hoping you will join us too. We're calling it #BigTipTuesday!" [I'm going to do this!! It's been on my bucket list for years!]
4 Examples of "End Game" Portfolios @ My Money Wizard — "Ray Dalio is a billionaire investor who [asked] his investment team, "What kind of investment portfolio would you hold that would perform well across all environments, be it a devaluation or something completely different?" They created this portfolio…"
A Lottery of Sorts @ Happily Disengaged — "There are not many places in the world where a construction worker with no college education, whose skin color is different that those who run the country in business and government, can be as successful as I am. I don't take anything I have for granted, though it's quite easy to do. This walk keeps me humble."
Is Your Workplace a Super Chickens Experiment? @ Retire By 40 — "If the corporate model is right, the cage of super chickens should have the highest productivity. However, the result was very surprising. The super chickens were hyper-aggressive and pecked each other to death!"
******
News Around The Community

A bunch of interesting news I caught this week:
******
Clips Around The Community

A bunch of interesting clips I caught this week:
"Instead of focusing on how you want to get rich, focus on avoiding financial ruin. When you avoid ruin, you set yourself up for success." – Darius Foroux
"Everything good in life is just the gap between expectations and reality." – Collab Fund
"It doesn't matter how high or low your investment returns are if you don't save enough in the first place… The financial markets can't save you if you don't save." – A Wealth of Common Sense
******
THANKS FOR READING!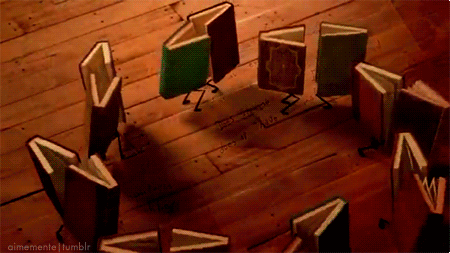 // For previous newsletters: Archives
// To connect further: @Twitter | @Facebook | @Instagram | @LinkedIn