Unemployed once again!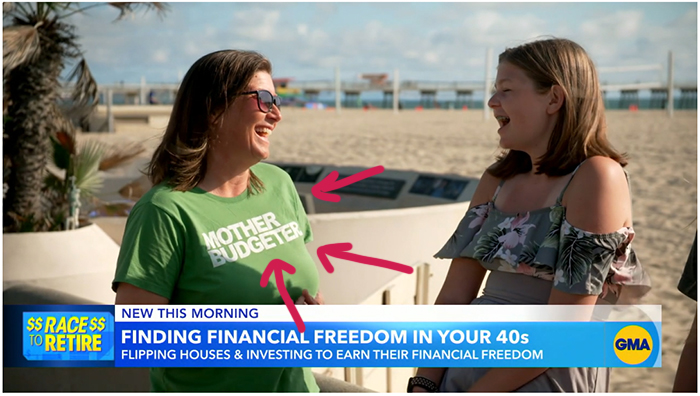 Hi friends!!
So remember that job I just got around board games?? That was super exciting and fun and gave my brain something new and productive to work on?!
Well, I just got laid off from it after only a handful of weeks, womp… 😭😭
But it's not all bad – I had a blast the entire 53 days there! :) You can read about what happened here:
Did I just get LAID OFF from my new job?!
The funny part is that it wasn't even the shortest job I've ever held either! It only ranks as #4 out of my 40+ gigs over my life 😂But if anyone's looking for some extra consulting help, you now know someone who's wide open! Haha…
In other juicy news, check out that shirt up top featured on Good Morning America recently!! Do you recognize it?? It's from our very own Budgets line! Rocked by our very own Mindy Jensen of the BiggerPockets Money Podcast.
I love that she ordered it from us, and love even more that she wears it around anytime cameras are rolling :) Thanks friend!! You're a true Mother Budgeter indeed!
Hope y'all are having a fantastic week over there! More favorite gems below to get the weekend started off right…
Cheers,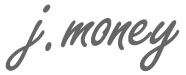 *Link to Amazon is an affiliate link
*******
Favorite Reads Around The Community
The Ugliest/Prettiest Coin Holder You'll Ever See? @ Coin Thrill — Had to revive my old coin blog here ;) If you're into collecting or need help with a collection, check it out or hire me to help here!
Categories of 1 @ Young Money — "Everyone is obsessed with being the best, but you can only have one "best," regardless of the number of competitors…The key to winning your game, whatever it is, is to either be the first or be the only, and it's far easier to be the only… Figure out what your category of one is, that thing that makes you unique, and leverage it."
Atomic Accountability @ Raptitude — "People who know they're serious procrastinators should always have a "nuclear option" at their disposal. By that I mean a button, a switch, a no-turning-back phone call that will put into motion an unstoppable force capable of smashing through your usual hesitations when nothing else works."
Committing The Personal Finance Sin Of Auto-Renewing Subscriptions @ Impersonal Finances — "Forgive me Bogle, for I have sinned. Last month, I committed one of the seven deadly sins of personal finance: auto-renewing a little-used subscription without a thought or consideration as to whether I still use that service."
How to Read: Lots of Inputs and a Strong Filter @ Collab Fund — "My reading strategy is to start as many books as I can but finish few of them."
12,795 possessions! Meet the woman who photographed every single thing she owns @ The Guardian — "Barbara Iweins spent four years taking pictures of every object in her home, from her own clothes to her kids' toys. She realised she could live without 99% of them."
My Dad's Early Retirement Dream @ Hope To Prosper — "When you have an audacious dream, you need to protect it from the doubters, who do not share your vision and will try to dissuade you.  You must have the courage to pursue your dreams, despite your own fears and doubts.  You have an obligation to your future self to become the person you have always dreamt of being."
*******
Short Film of The Week:

The Neighbors' Window @ YouTube — "The story of a mother who has grown frustrated with her husband and her daily routine. But her life is shaken up when two free-spirited twenty-somethings move in across the street and she discovers that she can see into their apartment." [An Oscar winner that lasts about 20 mins! Thanks for the find Apex Money – so good!]
*****
// For previous newsletters: Archives
// To connect further: @Twitter | @Facebook | @Instagram | @LinkedIn