Wake Up. Kick Ass. Be Kind. Repeat.
Happy Friday my little leprechauns! 🍀
Been a while since my last note – y'all good? Getting into anything juicy lately?!
I took over a pretty big task this month (at least for me, lol) and so far I'm still here to tell about it ;)
I TOOK OVER GROCERY SHOPPING FOR MY ENTIRE FAMILY!
And weirdly enough, I'm actually kinda enjoying it? No so much in the shopping part of it per se (takes so much time!!), but more in the "learning something new and trying to make it as efficient as possible" part. Turns out no matter what endeavor I get into that becomes my favorite part!
You can see my full report on how it's been so far, and what I've learned, here:
The New Queen of Grocery Shopping 👑
I also cover some of life's other adventures as well, such as:
Cashing out the rest of my crypto (at all the wrong times, of course!)
My new jaunt back into metal detecting (the best!)
Updates on my volunteer experiment and dear friend, Lizzy (sad)
Weekly bowling with my dad for some good bonding time!
And how I'm getting old and trying to be an adult about it all 😂
I also wrote a new blog post over at Coin Thrill on fake $100 bills that keep showing up in my town (and meant for Motion Picture use – not passing off as being real!), and then I jumped on a business podcast recently to talk about $$$, transparency, and risk.
So it's been a busy month! And also a slow one… Probably because I still don't have a real job :P
Hope things are going well for you!! For a list of my favorite reads from around the web this month, see below, otherwise – keep on keeping on! The fight for FIRE is a valiant one!!
Your friend in money and continual self-improvement,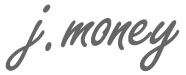 PS: Recently got word that ALL three 401k Champion winners from last fall were all BudgetAreSexy readers!! Congrats everyone! Proof again it (literally) pays to read my blog! ;)
******
Favorite articles from around the community:
Pack Your Bags for A 3-Year-Cruise @ Retire By 40 — "The cruise is scheduled for 1,095 days, 3 full years. They plan to visit 375 ports across 135 countries. The ship will stop on all seven continents. This is a very economical way to visit all these destinations. It'd cost so much more money to visit each destination individually."
21 Life-Changing Minimalist Experiments to Try in Your Home @ Becoming Minimalist — "Society is constantly calling us to expand and upgrade every area of life: our home, our car, our kitchen, our wardrobe, our technology….  A Living with Less experiment provides us the opportunity to see if there is a more intentional, more focused, better way to live."
Things Important, and Unimportant @ JL Collins — "Important: becoming financially independent. In doing so you have bought your freedom. Freedom to spend your life and time as you wish without the need to trade your labor for money. Unimportant: whether you choose to retire from your job or keep working once you are FI. Being FI doesn't require you to quit a job you enjoy. It just means you get to choose."
The Life-Changing Joy of Tidying My Prison Cell @ Prison Journalism Project — "Every Saturday, like clockwork, I clean and organize my cell. I go through my property box, legal box and shelves and throw away anything that I no longer use. My cellie loves to make fun of me. He tells others: "It's his favorite thing to do!" He's right."
Trust Where You Are @ Millennial Money — "Remember, this is not a race. This is about building a life you love on your own terms and in your own way. There is no set path. Only your path. All progress is progress."
The McDonald's Test @ The Best Interest — "The McDonald's Test is a simple way to ask yourself: am I really enjoying the fruits of my labor?"
The Levers That Money Can't Pull @ More to That — "If we can zoom out of any individual lever and take a holistic view of what makes us who we are, then we'll see that money is just one character in the theater of life. That it can influence the direction of many things we care about, but not the things we care about most. That it's a significant character in this story, but just a character nonetheless. Because in the end, seeing that distinction makes all the difference."
Cheat on Your Bank—It's Not Your Girlfriend @ Bitches Get Riches — "When it comes to banks, I am a proud philanderer. Practically a libertine! A player! I keep money here, I keep money there… it all depends on what's most useful and effective for both my long- and short-term money goals. Here's where I keep my money and why."
A Free "Credit Score Boot Camp." @ Surviving and Thriving — "Every week for six weeks, you'll get true, actionable advice from Harzog on how to increase your score. Already have a decent FICO? Her tips can help you keep it that way."
7 Micro-Habits that Changed My Life @ No Sidebar — "Focus on your daily systems, not the goal"
Most Phone Use is a Tragic Loss of Life @ Raptitude — "If the main reason not to smoke is to protect, in aggregate, thousands of our God-given ten-minuteses — which amounts to years — of being alive, we should just as strenuously avoid other vices that incur comparable costs, and should consider the resulting loss of life to be just as tragic."
The Dose is The Poison @ Money and Meaning — "There are 2.64 million second homes in America for seasonal, recreational, or occasional use. All my middle class friends dream of getting one. Meanwhile, there are over 500,000 people who are homeless. Do the math. There are five times more second homes than people who are homeless."
******
Favorite book this month:
"How to Be a Gentleman: A Contemporary Guide to Common Courtesy" by John Bridges* — Picked this up purely out of curiosity and haven't been able to put it down yet 😂 Some things feel terribly outdated here (or perhaps I don't run in the right circles? Lol…) but most is pretty spot on and a good reminder to just be a kind human being. I put up some of my favorite passages so far here on IG if you want to scroll through…
*Amazon affiliate link
******
Lastly: I finally got my tattoos!
[Click here to see the phases from start to finish.
Unless blood makes you squeamish, in which case AVERT YOUR EYES!]
// Kick ass photo up top by @cchriscurry
// For previous newsletters: Archives
// To connect further: @Twitter | @Facebook | @Instagram | @LinkedIn