Money buys happiness in the same way drugs bring pleasure…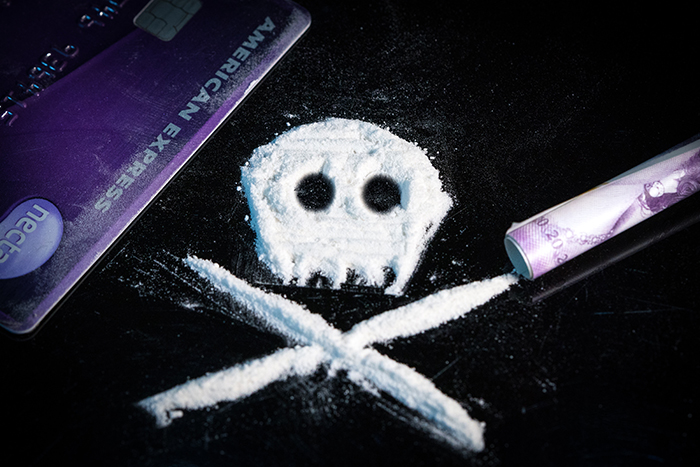 "Money buys happiness in the same way drugs bring pleasure: Incredible if done right, dangerous if used to mask a weakness, and disastrous when no amount is ever enough."
That gem is courtesy of Morgan Housel – one of my favorite writers/thinkers in the space :) Tweeted it earlier this week and it went semi-viral getting over 150 shares and 1,000 likes (!!!). More than anything I ever wrote myself, lol…
Funny what ends up taking off and what doesn't ¯\_(ツ)_/¯
But how true right?! Money can help you up to a certain point in life, but ultimately it's up to YOU and HOW YOU USE IT that matters the most. Plenty of miserable people without money, and plenty of miserable people with money! (And happy people with or without money too – that's true freedom if you ask me)
At any rate, another week down in life!! Hope you're faring well on this beautiful Friday morning!! I'm back from the beach but still dreaming about it and waiting for the next one to hit, which fortunately is only one week away :)
We decided to splurge this year and go to *both* family reunion beach weeks – one with my family and one with my wife's – and they just happened to be within weeks of each other so it's been a whirlwind of change after being stuck at home for almost a year straight.
Very much looking forward to it, and especially if I can sneak in some more surfing expeditions!! Not sure how the waves compare at Rehoboth Beach (Delaware) vs where we were at OBX, but we'll soon find out! Scrambling to find a used board now I can pick up off Craigslist or Offer Up in time for it so I don't have to mess around with renting one…
In the meantime, we continue to marinate on financial and life hacks so we can afford such luxuries every now and then! Money is made for living and not the other way around!

Favorite posts are listed below, and as always feel free to hit "reply" anytime and say hello 👍
Yours in finance,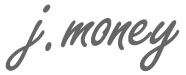 *******
Posts on Budgets this week!
"Money lets me show up" — Some deep thoughts that came out of a convo about how to improve your life once you've "made it" with your finances… One of my favorite articles I've written lately, that includes a story on how I gave away my favorite skateboard last month (!!)
"I've Made $40,000 going after illegal robocallers." (Side Hustle #84) — Our Side Hustle Series continues!! And this one is a WHOPPER… Gratifying on so many fronts depending on your level of hatred of robocalls, haha… Requires a bit more legwork and patience, similar to our past hustles on being a Forensic Accountant or Patent Researcher, but all very doable and lucrative for the right type of person.
[Btw – if you prefer to get these posts emailed to you as soon as they come out (Mondays and Thursdays), you can sign up to the Budgets Are Sexy newsletter here. That'll get you them faster than waiting until Friday each week here, but all good either way!]
******
Favorite reads from the community:
The Broker Who Saved America @ The Reformed Broker  – "You know Hancock and Washington and Franklin and Jefferson. You might even know Greene and Knox, Henry and Hale. And we know you know Hamilton… But it is very unlikely that you know the name Haym Solomon. This is unfortunate, because he's the guy who arranged financing to keep the Continental Army alive during its darkest days, finding the money to keep the revolution going when many were ready to throw in the towel."
From Burnt Out Landlord To Real Estate Investor: How I Sold My Portfolio And Invested In Mobile Homes [$120K/Year] @ Starter Story – " I buy and sell mobile homes for cash flow to create passive income so I can do the kinds of things I want to do, and not have to do. I buy these homes for cash and offer them to end buyers who pay me in payments over some time to pay off the homes in the future. Essentially, I am buying time with each deal that I do and the cash flow I receive."
A Timeshare Presentation Survival Guide: Getting to "No" @ Physician on FIRE — "If you find it difficult to say "no" to these nice people who've spent an hour or two getting to know you and your travel habits, please stay away. However, If you've got ample time, find marketing tactics intriguing, and can get something worth a couple hundred bucks or more, then they're probably worth checking out."
The Near-Zero Benefit from Timing the Market @ The Best Interest – "Today's article explains why timing the market barely affects your future portfolio, is really hard to execute, and makes your life demonstrably worse along the way."
Crafting the Life You REALLY Want with Early Retirement @ Accidentally Retired – "At the crux of it, the FIRE movement is not about becoming Financially Independent or Retiring Early…it is about living the life you want to live. And that is also why you see so many early retirees blogging, running real estate business, launching a startup, or even…wait for it…working. It was never, ever, ever about retiring early."
In Defense of Dollar Cost Averaging @ Of Dollars and Data – "When there is blood in the streets, how do you keep yourself calm? When you see your portfolio decline by 20, 30, 40% and beyond, where do you run to? God? A friend? A family member?  I run to historical evidence. I rely on history."
Money Bought Me Time @ One Frugal Girl – "While my dad was sick, I never had to weigh the importance of a job against my desire to be with him. When my kids were small, I didn't have to choose between them and a career I needed to pay my bills.  The greatest gift of financial freedom is the time it gives us. I am so grateful for the time it gave me this last year to be with my dad!"
*******
"Explore Money Journalling Session" (July 17, 2022)
Here's a fun idea by my good friend Cait Flanders!! A "90-minute guided journalling session" where you individually explore your relationship with money + consumption while in the virtual company of others.
"The idea is simply to take some time for yourself, and go through prompts that might help you see where you're at/how you feel about your money so far this year. (Whether we like it or not, our emotions are what prompt many of the financial decisions we make… so it's important to look at this.) This isn't a workshop. I won't be sharing any budgeting tips or worksheets or anything like that this time. And you don't need to prepare anything. This is journalling. Time to reflect, dream, and think about how you might be more intentional in the second half of this year."
It goes down Sunday, July 17, 2022 at 8:30am PT/11:30am ET/4:30pm UK, and you pay whatever you're comfortable with for it.
*******
Clips from the community:
A few clips that caught my eye while sifting through articles this week…
"There's no student loan for your retirement." – A Teachable Moment
******
"Whenever I see an author I like on Twitter, I make sure to ask the library to add their books to our collection. Support authors!"
– AGaishanLife.com
******
"Some stock pickers think that the price of copper predicts the economy.  They call it "Dr. Copper" because they say copper has a PhD in Economics." – Win Harrington
******
Pic of the week!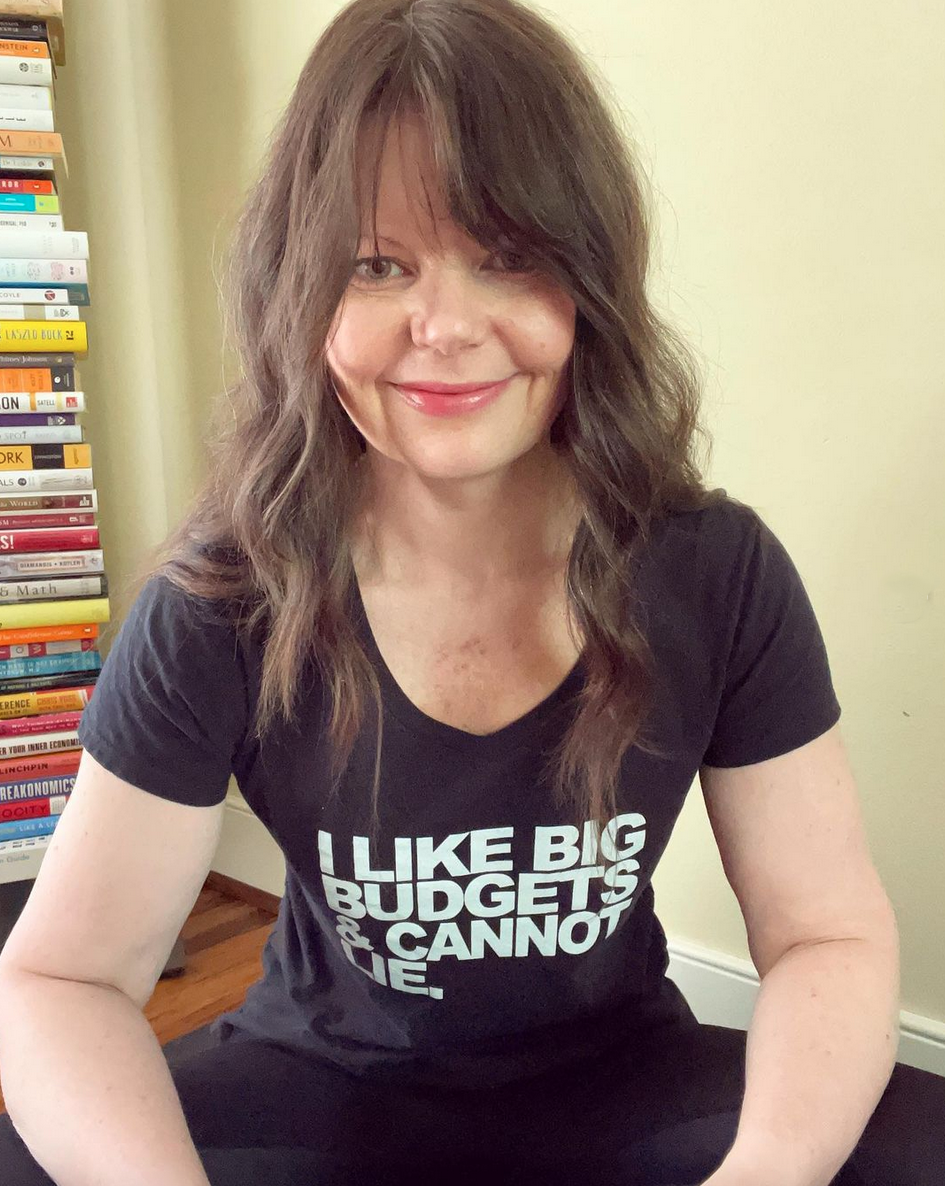 Christy Wilson rocking a Budgets shirt like the beautiful nerd she is 🔥🔥
Pick one up of your own and then snap a pic so we can make you famous next!
*******
// Killer pic up top by Colin Davis on Unsplash
// For previous newsletters: Archives (below sign-up box)
// To connect further: @Twitter | @Facebook | @Instagram | @LinkedIn