Surfing, Sea Monsters, and (Legal) Money Laundering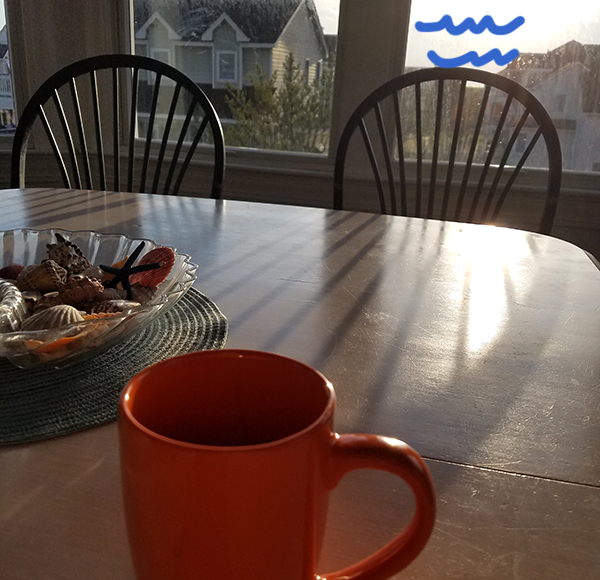 Good morning from the beach!
We're in OBX for the week (Outer Banks, NC), and I don't know how it does it but the sun rises so much more beautiful here than from my backyard at home. 😂
We've been having a blast so far, and I even took up SURFING out of nowhere?!!! Some of my extended family brought their boards, and after peppering them with a million questions about how similar or not it is to skateboarding and if they think I'd be good at it, they told me to just take one out for a spin and find out for myself! So I did!
And unsurprisingly, I AM NOW OBSESSED, haha… It's just as exhilarating/challenging as skating, except when you fall it's actually FUN ;) And I even stood up on my first try and rode the *entire* wave, going in and out of the rip curl thing and even brushing the side of it with my hands like they do in movies before proudly jumping off at the end…
Which I have yet to reproduce ever since (!!), but now that I have tasted the good stuff there's no turning back, lol…  One more life experience to add under my belt too which I'm loving best of all. (And none of which would have been even possible just two months ago when I was deathly sick in bed!)
[The board that de-virginized me! ]
We've also been having fun playing in the sand dunes here, visiting the skate parks (4 total within 10 miles of each other!) spending way too much at surf shops, and visiting cool little aquariums with all kinds of sea creatures showing off their stuff…
Check out these nasty little nettles!! And these precious sea horses!
Highly recommend if you're ever in the area: North Carolina Aquarium on Roanoke Island
And if you happen to be around over the next two days, give a shout and maybe we can meet up in real life? Bonus points if you bring your board so I can have another excuse to go out and practice ;)
In the meantime, lots of great reading material down below so sit back, grab a coffee, and get ready to expand your mind (and your wallet!).
Happy 4th 🥳🇺🇸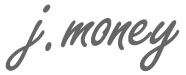 *******
Posts on Budgets this week!
Always have a back up plan for stuff you buy! — This has helped me IMMENSELY over the past couple of years, both financially but even more so *mentally*… Every time I buy something (shoes, clothes, books, etc) I have a plan for it if it doesn't turn out to be exactly what I wanted and goes right out the door STAT… (This is also my first "real" blog post since coming back and I'm pretty proud of it, even if it didn't take off, lol…)
A Bunch of Great $$$ Resources ✨ — Here's a list of great resources in our space including FIRE meetups, curation sites, articles around #VanLife, and then recommended accounting software biz owners in the community are using. (I personally need to find a new one of my own after Go Daddy announced shutting down the one I was using – eek!)
(I'm trying out a 2x/week schedule and seeing how that goes… It feels like I'm a slacker compared to my 5x/week days, but it's also keeping me nice and calm so trying to remember that's more important 😂 We'll see if it keeps ups!)
******
Favorite reads from the community:
Legal Money Laundering @ Go Curry Cracker – "Cash flow is king in retirement. A little legal money laundering helps keep the cash flowing smoothly, allowing you to spend retirement account dividends before age 59.5, contribute to retirement accounts even when you have minimal cash, and contribute more than you earn to retirement accounts. As a bonus, these efforts will shift the portfolio in a way that helps to minimize future taxes."
How to Say "No" When It Matters Most (or "Why I'm Taking a Long 'Startup Vacation'") @ Tim Ferriss – "Are you doing what you're uniquely capable of, what you feel placed here on Earth to do? Can you be replaced?"
How to Start a Roadside Produce Stand: $1000 a Weekend Flipping Peaches @ Side Hustle Nation – "Nothing puts a smile on a consumer's face quicker than a good peach. And it turns out, flipping produce can be quite the profitable side hustle! ($3000 in one weekend from one stand before we recorded.) Shannon has been doing this for 10 years and has scaled up to 100 roadside stands…"
Why I Emptied Out My Crypto Exchange Accounts (Including Stablecoins) @ My Money Blog – "If you have assets at a crypto exchange earning interest, that means they have lent your assets out. This means you are the unsecured creditor of a risky start-up business."
Return to Real Life (Minimalist Challenges Part 10) @ Maximum Gratitude, Minimal Stuff – "Each of the following three experiments is meant to be conducted over a 24-hour period.  They will challenge habits that have become widespread in our culture within the past 60 to 70 years."
Don't Let The Awful Treasury Direct Website Stop You From Buying Series I Bonds @ Impersonal Finance – "With inflation raging and volatility in the stock market persisting, you better believe I jumped at the chance to join in on the newest personal finance craze: Bonds, baby, bonds! With rates of nearly 10%, Series I Bonds make a lot of sense for Millennial investors"
But I Don't Want to Be Frugal @ Clipping Chains – "If you are new to this game, I recommend you find the bottom. See what it feels like to cut back to bare bones, because you'll know how lean you can get when necessary. But then find a life you enjoy, and make the financial frame fit the picture. Get a coffee, but not every day. Enjoy the occasional meal out, but learn to cook your own food too. Find joy in simplicity."
We Regret to Inform You That Your Choice of Deathday Is No Longer Available @ Nature.com – "My fear of death has never been about how much time I have left, but how I choose to spend it. After a lifetime of working hard, my father retired because of cancer, and died battling it. My mother spent the remainder of her time depressed. We don't get to choose our ends, but we can choose what comes before it."
*******
Sites That Have Streaming RSS Feeds
If you liked our "Feeds" page we had back in the Rockstar Finance days where it listed every single blog post being published in the community in *real* time, you'll like this list of sites below I put together for a friend…
It's basically like the opposite of curation – "Here's everything being published in the $$$ world – YOU figure out what looks good or not!" Lol…
*******
In more exciting curation news: I'll be joining the team of curators over at Apex Money starting next week helping them to find and share more great articles in the space :)
It's in partnership with the Plutus Foundation and the plan is to promote more bloggers' content alongside the great main street articles that Apex is already sharing around the community… Should be a fun new way to spread eyeballs around our space! Keep your eyes open for it! –> www.ApexMoney.com
*******
Clips From Around The Community:
Lastly, here's a bunch of clips that caught my eye while sifting through articles this week… Some pretty powerful one-liners.
"Money buys happiness in the same way drugs bring pleasure: Incredible if done right, dangerous if used to mask a weakness, and disastrous when no amount is ever enough." – Collaborative Fund
******
"We need to get away from the internet sometimes. It's open 24/7/365, and we're not." –  Maximum Gratitude, Minimal Stuff
******
"I have started to implement "date days" with our kids to spend time with each of them individually." – Accidentally Retired
*******
// For previous newsletters: Archives (below sign-up box)
// To connect further: @Twitter | @Facebook | @Instagram | @LinkedIn