More Doing. Less Thinking.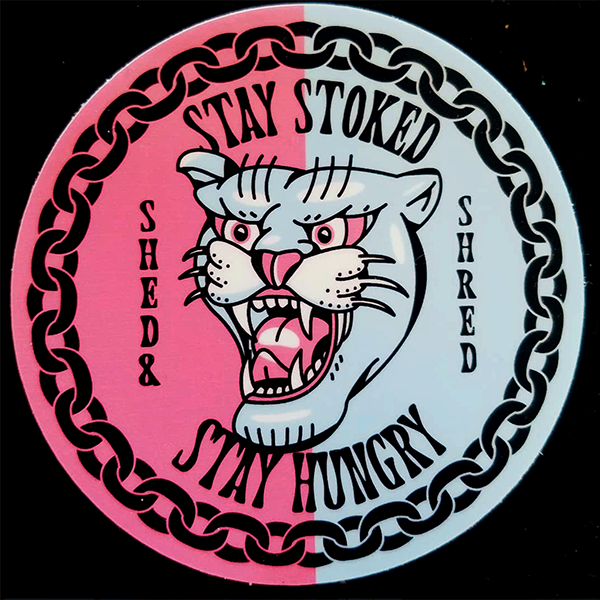 Good morning!
Back again this week with some juicy gossip and nuggets to share!
But first – a HUGE THANKS for the magnificent welcoming back party y'all so generously gave me in the form of notes and niceties all week! It gave me that extra burst of energy/confidence I needed to keep going with this 2nd Life of mine, and happy to report we're still going full throttle over here with no plans on stopping ;)
In fact, that's my new motto I'm channeling right now:
MORE DOING. LESS THINKING.
Who knows what the hell tomorrow will bring?! Tomorrow doesn't even exist yet! Only today is real – and after years of getting stuck in this over-thinking phase I'm learning to let go more and MAKE MOVES or MOVE ASIDE, lol…
And in the spirit of this, I've got two major things to report today that I'm pretty excited about.
We'll start with the juiciest one first – let's gooooooooo!
*******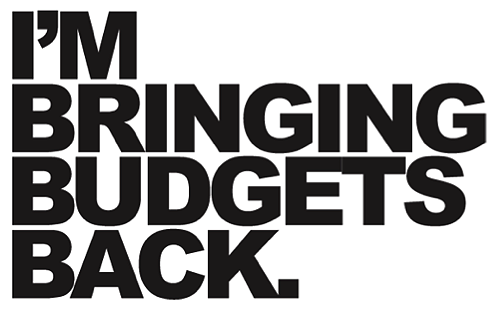 I can't believe I'm typing this out right now, but…
I put in an offer to buy Budgets Are Sexy back! I'm coming out of retirement!!!
No plans for this whatsoever just a bit ago, but the opportunity came up and after staring at it just sitting there doing nothing – and the idea of it getting flipped to another outlet! – I just couldn't resist and hopped on the phone with The Fool to see what we might be able to work out…
It's not a definite yet so don't want to give away too much and jinx it, but if it works out the plan would be to take it back to 2008 years of just being a FUN pure PASSION project again building out a community and spreading the good word like blogging was always meant to be… no Business/SEO/Strategic maneuvering (okay, a little strategic maneuvering so it still pays for itself), but basically going back Old School and starting fresh again.
I'm pretty stoked about it! Nervous as hell, but stoked! I was perfectly at peace with that chapter of my life, and now here we are opening it all up again for a chance of crashing and burning, haha… But it sure does make you feel ALIVE again, and that is exactly why I need to do it :)
I'm done trying to plan for the future and always looking for the *perfect* new project to work on because all that time wasted in between puts out *nothing* into the world, so why not just DO THINGS and then adapt?! If it fails it fails and you move onto the next shiny new project??!
And what another reminder yet again at how fast life can change… One minute your sick in bed and the saddest you've ever been, and the next you're recharging your life's work again and coming out of retirement with all the energy in the world. Gotta love it! And even if I don't get Budgets back again, it's been a fun alternative universe to think about and help stretch the mind…
So with or without the blog, I'm ready to get back out there again with my own project!!
And again have to thank you so much for all the love and emails recently… It really played a big part in my decision to go after Budgets again, and sometimes you forget sometimes how many beautiful people are in your community until you give them a reason to connect.
If you've been MIA for a while in your own communities, take a few minutes today to reach back out and let everyone know you're alive!!! Restart all those friendships and be with your people again!! Who knows what type of inspiration will come from it!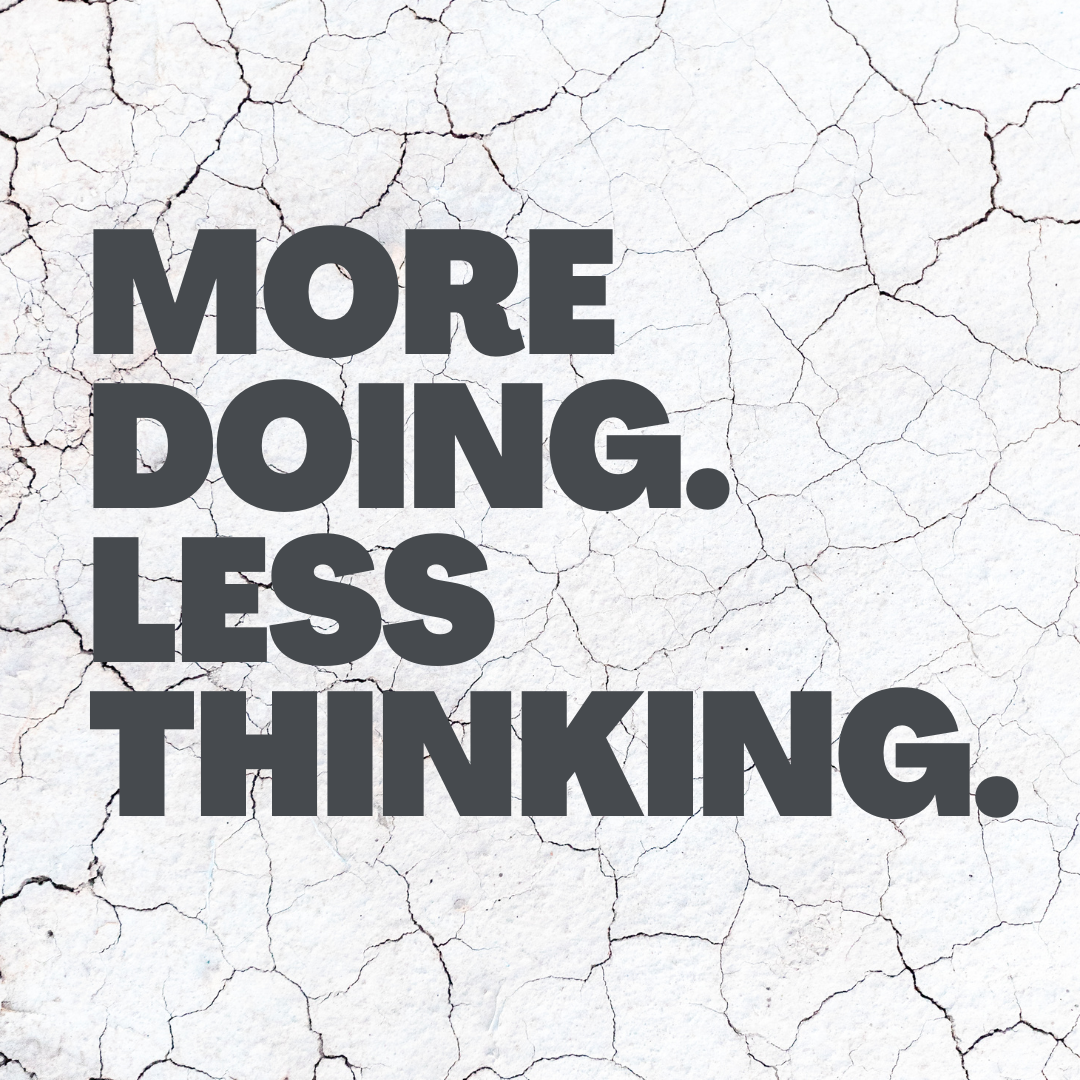 ********
The second bit of news here is also killer – but hopefully not literally….
I GOT AN OFFICIAL DIAGNOSIS OF MY DISEASE!!!! We went up to Johns Hopkins and met with a national specialist and found out what I have is in the same family as I mentioned last week but slightly different: "Pemphigus Vulgaris" – a rare blistering autoimmune disease that affects the mouth, nose, throat, eyes, and genitals (! thankfully haven't experienced this one yet !).
It's got no cure and will have to live with it for the rest of my life – BUT!!! – there are some miracle drugs/infusions and so long as I stay on top of it I could very possibly go into remission for 1-4 years at a time and then just repeat the treatments and live a relatively happy life. So yay!! Because if left untreated this thing will keep spreading and attacking myself until it eventually does me in 💀💀
And I can't stop thinking about how LUCKY we are to be living in a time and place we do now because if this $hit hit you in a 3rd world country or in the 20th, 19th, 18th century you would be F'd. Slowly losing your quality of life as each day passes until you can't take it anymore… Even this miracle infusion is relatively new at 4 years old when it was finally approved by the FDA!! And expensive as $hit!! ($60,000 I read somewhere if you don't have insurance…). So even just the ability to have insurance is a Godsend!!
I'm waiting for the scheduler to put me on the books for my first infusion, and then from there I should start slowly getting better without the help of any meds!! A brave new world out there!! :)
PS: if you ever get spontaneous blisters, lesions, cuts, sores or anything else funky in your mouth, see a DERMATOLOGIST first! Took me three months and dozens of other doctors to finally get me to the right place and from there everything fast tracked and had a diagnosis and treatment plan within a month.
Also: document everything! I plopped down an 18 page report in front of the specialist with summary and timeline of all my symptoms along w/ 14 pages of pictures and I swear it not only saved everyone time but turned him on in the process 🤣🤣 Gotta do what it takes, right?? Haha…
*******
And that's all the news I have for you this week… It's been quite the week :)
Will keep you posted on the blog and other adventures, and in the meantime here are a handful of great articles I enjoyed as I was makin' moves around town…
More Doing. Less Thinking.
Better to be working on something than nothing!
XOXO,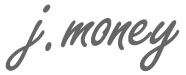 PS: That "Stay Stoked. Stay Hungry." design is from one of my favorite new skateboarding/clothing companies I'm obsessed with: Shed&Shred. Small local shop – check it out!
*******
Favorite reads this week:
The Greatest Conversation Advice I Ever Received @ Becoming Minimalist — "If you aspire to be a good conversationalist, be an attentive listener. To be interesting, be interested. Ask questions that other persons will enjoy answering. Encourage them to talk about themselves and their accomplishments. Remember that the people you are talking to are a hundred times more interested in themselves and their wants and problems than they are in you and your problems."
I Lost Money In Crypto So That You Don't Have To! @ Get Rich Slowly — "I've found myself gradually being worn down over time. So many people endorse cryptocurrency, including people who seem to be savvy and smart. So, last fall, I succumbed to the mania."
Investment Advice From The Simpsons: Just Don't Look! @ Impersonal Finances — "If you're feeling anxious about your portfolio puking up recent gains, remind yourself of Paul Anka's jingle and just don't look! Take a break from financial news. Stop doomscrolling Twitter. Instead, zoom out and embrace the buying opportunity, which is made easy by automating your investments. Keep those 401k contributions going as scheduled and tune out the noise."
The Last Time Always Happens Now @ Raptitude — "There was, or will be, a last time for everything you do, from climbing a tree to changing a diaper, and living with a practiced awareness of that fact can make even the most routine day feel like it's bursting with blessings. Of all the lasting takeaways from my periodic dives into Stoicism, this is the one that has enhanced my life the most."
College Campuses Are Great Coworking Spaces @ Financial Panther — "When you think about it, college campuses are built for coworking. Consider all the features they have:
Nice buildings and tons of comfortable spaces to work from.
Free WiFi everywhere.
Plenty of outlets you can use, so I can easily charge all my devices.
Lots of young people working, which gives a lot of energy to the place.
Tons of food options, so I can always get a good lunch or snack.
Water fountains (and filtered water even).
Clean public bathrooms.
Lots of bike parking.
All these features were a major improvement from working in a coffee shop.
Live Your Dash with No Regrets @ Simple by Emmy — "I read of a man who stood to speak at the funeral of a friend. He referred to the dates on the tombstone from the beginning… to the end.  He noted that first came the date of birth and spoke of the following date with tears, but he said what mattered most of all was the dash between those years.  For that dash represents all the time they spent alive on earth and now only those who loved them know what that little line is worth."
*******
// For previous newsletters: Archives (below sign-up box)
// To connect further: @Twitter | @Facebook | @Instagram | @LinkedIn